As Publisher and Editor-in-Chief of this global media platform, I was delighted to have the opportunity not long ago to be introduced to Beverly Harris, Co-Founder with her husband Tom of Blanket Tampa Bay Pasco, extending the reach of Blanket Tampa Bay into Pasco County, Florida. Learn more about their amazing Mission as we did during our recent inspiring interview with Beverly below ⤵︎
We'd like to hear about your professional journeys before launching Blanket Tampa Bay Pasco.
Much before we were blessed with our homeless ministry, Blanket Tampa Bay Pasco, God had us busy with  work that He wanted us to participate in. When God comes "knocking" you just know He has something special for you to do. Several years ago, God placed on our hearts that He wanted us to partake in church plantings, of which we did two churches, as a matter of fact.  When God closed the door on that ministry, we both felt that we needed a rest and settled in at our present church, Idlewild Baptist. It just felt so good to be refueled by attending church services and going to our Bible Fellowship classes. About two years later, God knocked on our hearts again, and this "invitation" led us to tutoring in an inner city school, right here in Tampa. Our "Tutor Team" raised the school's F Score to a C and then to an A. What an accomplishment that was! Praise God!!
Tell us about Blanket Tampa Bay Pasco and the inspiration behind it.
My dear hubby Tom retired at a very early age after selling Harris Data, a computer software business that he started shortly after we got married. Being an entrepreneur, he never let any grass grow under his feet.   In our early years of marriage, I was an elementary school teacher and later on in life became a fitness professional. I just recently retired after 39 years of helping people "Add years to their life and life to their years"!  God blessed us with 3 beautiful children and they have now blessed us with 11 grandchildren and 3 great-grandchildren. What an awesome God we have! It was in 1994, that our youngest son led us both to the Lord-what a happy, thankful time it was when we found out we could spend eternity in Heaven by accepting the Lord Jesus Christ as our Savior! Just before I was saved, I lost the central vision of my right eye. I was so devastated but by the Grace of God, He has blessed me with all the sight I need to do His Work.
What's unique about your nonprofit?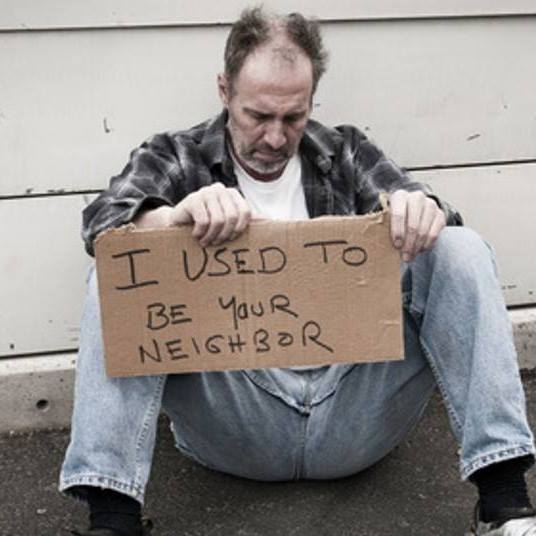 Throughout our years as Christians, God has blessed us with so many beautiful people, one of them being Beth Ross, founder of "Blanket Tampa Bay". As I stated earlier, our church family is Idlewild Baptist, and it offers so many wonderful Bible Fellowship classes, especially the one we attend-and praise God, so do Beth and Ray. So often Beth would share in class about their Blanket Tampa Bay homeless ministry and my heart would just start pounding. I just knew that I needed to get involved somehow my husband, on the other hand, was not too sure about this!! But because he knew "I cared" we decided to attend just ONE Monday night of blessing the homeless in Tampa and seeing God work through Beth and Ray. Well, it wasn't just that ONE TIME, it was then every Monday night and each time our SUV was totally filled with donations we received from so many caring and sharing people.
When did you launch and what's been your biggest challenge?
It was about one year that Tom and I had participated in this wonderful ministry with our precious friends. Unfortunately, the people living in Pasco County, where we reside, were not pleased that all the donations they were blessing us with, were blessing the homeless in Hillsborough County-Sooooo, Beth suggested that Tom and I kick off "Blanket Tampa Bay Pasco". And "boom", the Lord made it happen!! He just made it so Easy!! So for the last 10 months and each Tuesday, from 4:30-6:00 P.M., we bless our homeless friends at the Refuge Church Center in New Port Richey. Metropolitan Ministries provides the hot meals and volunteers from a few churches pick up the food and serve it. We are so blessed that we can bless our homeless/needy at an "indoor venue".
Any noteworthy surprises or 'A-ha' Moments along the way?
So once we were blessed with a Pasco venue, it didn't take long for the news to spread, that what Pasco caring and sharing people donate, our Pasco homeless/needy receive directly. Each week, 2-3 times a week I post on several "chat rooms" and the Blanket Tampa Bay Pasco website. Each posting, I list the many items we need for our special friends and believe me, the list is always long. I also love to post pictures that I have permission to and share the good news/sad news stories about the "very many" we care so much about.
How would you describe your typical day?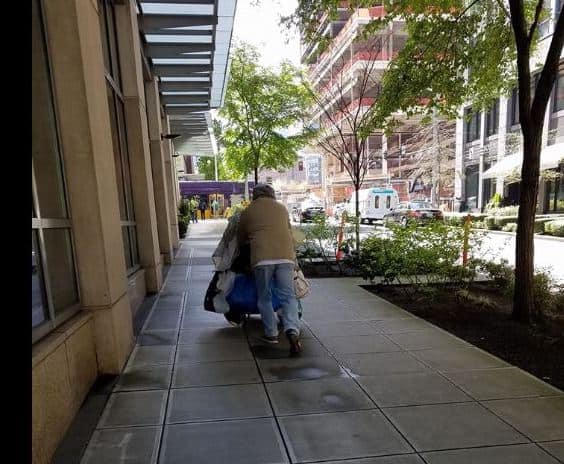 It is just so amazing and wonderful to truly feel God's presence in this ministry we are involved in. Before we even ask the Lord to help us out with any of our challenges, HE KNOWS and HE just places the perfect people in our life who bless us with their expertise. We needed a caseworker, we needed someone to assist our precious friends with their Medicare and Medicaid, we needed someone to bless us with an abundance of bicycles, we needed someone to bless us with cell phones for our people, we needed someone who had a pickup truck for deliveries, we needed help for our Veterans…and GOD DID IT ALL!!  Our wanting and needing will be a "forever" in our ministry but our God is Faithful and we totally trust in Him.
What about your "social impact?"
One of our biggest "wants/needs" are monetary donations to be used to purchase items that we don't readily receive, such as tents, sleeping bags, backpacks, solar chargers, bike locks & lights, bus passes, and the list goes on…Soooooo, again the Lord steps in, praise God–one of our large local organizations contacted us and told us that our ministry BTBPASCO had been selected to be blessed with a fundraiser on August 24th. We were so surprised & thankful to hear this good news-I guess we could call this, ONE of our "AHA" moments.
What's the next big thing/challenge for your nonprofit?
Another "Aha" moment just recently happened-A few weeks ago, Spectrum 9 announced that free hurricane lanterns were being given out with Hurricane Season soon upon us. As I heard this, I thought "why not contact this TV station and ask if we could possibly have some for our homeless ministry". "Ask and you shall receive"… And we did! Spectrum 9 delivered to us 100 lanterns. What a beautiful gift of Caring!   And we just know there will be more blessings to follow. Our ministry is definitely being recognized by so many of our communities, not only in Pasco County but elsewhere.
As entrepreneurs, what's non-negotiable for you?
Each day and week is always an exciting "Mystery" for us. We never know what God is up to. We just continue to trust & obey Him to guide us. God has blessed us with so many beautiful caring & sharing people through our different avenues of social media we use to share our needs. So often Tom and I will just chuckle and say, you know what, our ministry is just like the television show we love so much, "God Friended Me"! So needless to say, God does all the negotiating for us-we are His servants.
How can our readers learn more about and help Blanket Tampa Bay Pasco?
We just hope and pray that our ministry continues to be recognized-not for what we are doing, but for what God is doing. For people to know more about Blanket Tampa Bay Pasco, we ask that they check out our website to learn more about this ministry we both love so much. Asking too, that people would take the time to share this good news with others.
"To the World, You are One, To the One, You are the World!"