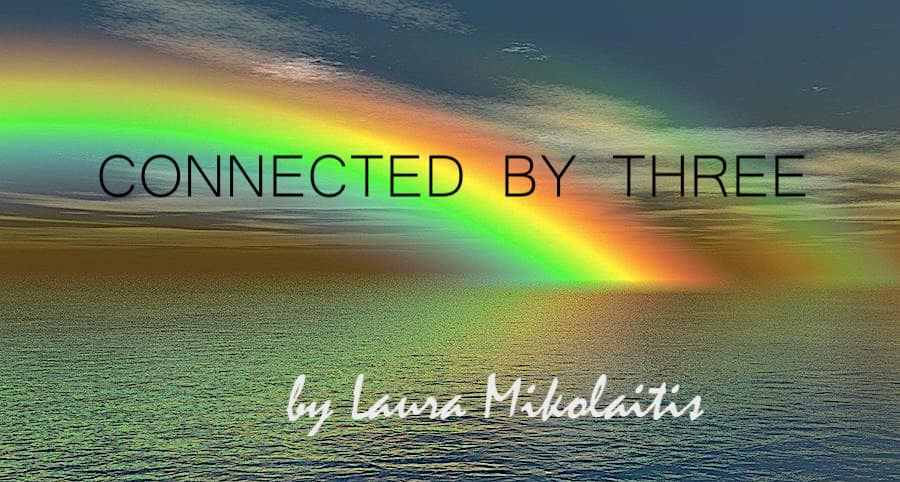 I dread this time of year. I feel overwhelmed, and at times, anxious. The winter blues set in – even before it's officially winter. The funny thing is that I do enjoy the holidays when the day finally arrives, but it's the preceding angst that I can feel well up inside of me that often overshadows my usual self.
It constricts me like my favorite pair of Spanx that keeps it all from juggling underneath that little black dress. Only the constriction is worse because you bought a size too small, but are determined to wear them anyway, even if you can't breathe or move comfortably.
But hey, you'll rock that dress. Unless, of course, you fall over first.
You go to the store, and at first, you are okay. It's early and relatively quiet. Your husband is in tow, so that will help. You think to yourself I can do this. But then, suddenly, the store becomes chaotic, and the endless supply of anything holiday spills over into the aisles with holiday shoppers ready to bust their best Ninja move to beat you to "it" – whatever "it" is that particular day.
You can feel the anxiety edging in some, and you manage it as best as you can at that moment.
You smell the seasonal candles but can't decide on any one scent because there are so many varieties. Balsam? Maybe. Fresh Pine? Possibly. Gingerbread? Hmm. It makes me hungry. Balsam and Cedar. Come on now. Fresh cut tree? I haven't had one in years. Silver Bells? Sing it for me, Bing Crosby.
How is one to choose? Each one evokes some feeling, and you begin to feel the pings of anxiety amping up.
So, you move on to wrapping paper. "This decision will be easy," you say to yourself, realizing you've used your outside voice, and people are looking at you and smirking. However, as you lift various rolls to examine them, you are underwhelmed by your options. Now you can't decide on one because what you had in mind doesn't jive with the abundance of designs staring back at you.
"Screw it," you say. I'll use gift bags," which creates a whole other level of why the hell am I doing this to myself moments. As you turn the corner, you see what you determine to be a mother and daughter shopping, and immediately you can feel the knot in your throat, and then your eyes begin to well.
"Take a deep breath, it's okay," you calmly say to yourself. Yet you can't help it, and the emotions take over momentarily. It's so damn hard when a loved one is no longer with you for the holidays – and it doesn't matter how long it's been. So there you stand, in an aisle, desperately trying to hide the emotion that you know shows on your face.
"You can do hard things," you think to yourself as you wipe your tears and keep on keeping on.
Your husband has wandered off to look for a unique treasure, which no doubt will result in something for the kitchen or the dog – or both. Meanwhile, you walk around, wishing that you could escape the grinch like feelings that have invaded you again this year.
"I hate feeling this way," you think as you simultaneously observe the chaos and try to figure out your next move. So you keep going through the motions, hoping and having faith that it will be okay. After all, you have to keep it together.
"No, my dear, you don't," I hear my inside voice gently tell me. What is it that you always say to others? Oh, that's right. "It's okay not to be okay." Thank you, logic that has connected to heart, I needed that.
You finally find your husband – and his treasures – and proceed to the checkout when something distracts you. You hear the jingle of bells and whip around. When you do, there is a beautiful little girl with her dad. She is happy with her jingle bells and having the liveliest conversations with her father about them.
She beams at anyone who locks eyes with her – her excitement about Christmas radiating pure joy and charming anyone in her path.
And then it happens, you feel your heart begin to thaw just a tad. The heaviness that you carry this time of year eases up slightly, and at that moment, you are present and can breathe. For a few minutes, you feel better and long for that magic of the season that you once knew so well.
You used to love this time of year.
"We need more magic like that," I say to my husband as we both smile.
My vulnerability was feeling less like a burden and something that I'm proud to wear.
Signs and reminders often appear when we need them the most, even if we don't connect the dots immediately. What you read above is an actual account of something that happened to me this past weekend. My struggle during this season is real. For the first time in a while, I'm acknowledging all the aspects of it and doing my best to work through it. It hasn't been easy, and I've had many bouts of sadness, but I am prevailing with the love and support that is always there for me.
When I witnessed that young girl in the store, it transported me to a different time and space. But the effect didn't fully take hold until a few days later after I'd had some time to process and identify the triggers – and discover what is underneath it all.
I think about my childhood and remember how mesmerized I'd be by the twinkling lights, especially as they stood out against the sparkling snow of the hefty winters in Northern NY. Driving around in the evenings and seeing all the houses decked out was a melody to my heart. I remember decorating the tree, and there were even a few years, where my parents caved, and we had a real tree. The old-fashioned lights were always my favorite.
I clearly can see my mom at the kitchen table wrapping presents, handwriting each tag, and then saying, "There. Done." She wasn't big on Christmas. But I realize now it wasn't Christmas per se that she didn't like but rather the commercialization associated with it. It makes sense to me now.
One of my fondest memories is the Christmas cards. I can picture our Christmas cards from my parents, and theirs to each other nestled carefully between the branches of the tree. The ones we received from family and friends adorned the outside of the large mirror in the living room, and the ceramic Santa shoes and Nativity always had their place. Hand knitted stockings with our names hung from the bay window, and my brother's stockings both had furry Santa faces and bells. I remember this because I always enjoyed jingling them.
The holidays were always about family. Love and laughter took center stage before anything else. The smells of favorite foods were in any kitchen you visited, and the cookies baked to perfection. Each year as we gathered around, we honored tradition, and as loved ones passed, we carved out new ones. Never a day – or holiday passing – without missing their presence and the gift of love, strength, and happiness they all gave us. Not just during the holidays, but every day.
While there was excitement over the exchange of gifts, what mattered more was being together. It was always – and still is – about just that. Our family holidays have gotten smaller in size over the years. Time and distance have added complexity, but the laughter, love, and stories have multiplied. The joy exists in so many of the little things, such as the first batch of meatball cookies being hard as rocks and my brother eating them anyway. Or my dad, spiking his Christmas morning coffee with some Irish Cream. It's about carving out new ways to embrace the moments and each other. We laugh when we want to cry, and we remember with fondness in our hearts and smiles on our faces.
So, as I sit here overcome with nostalgia, this is what I choose to hold onto to help me through this season. Because underneath all of what I've been feeling, I'm still me, and I still believe in the magic.