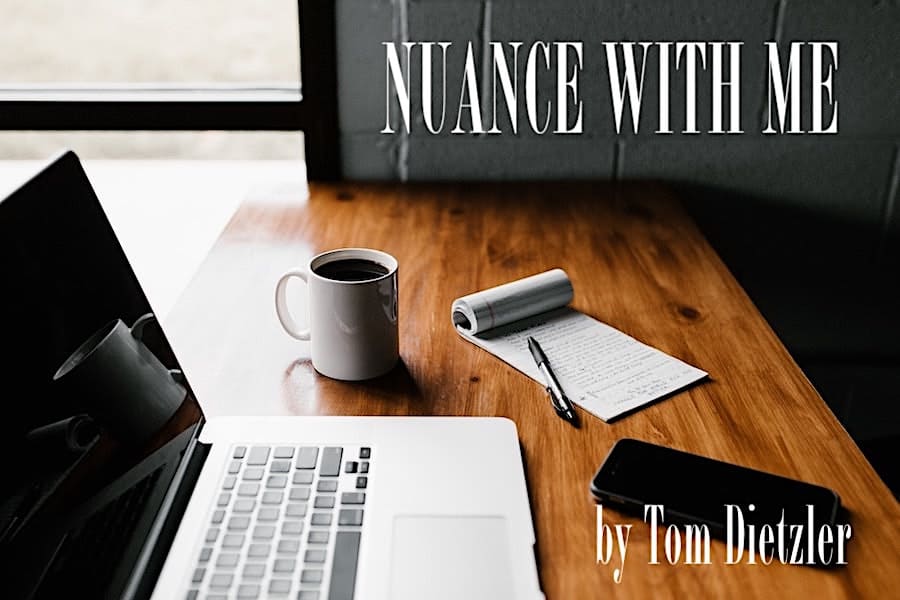 Isaac received a message from Luther. Luther was usually upbeat and positive. The message that Luther wrote this day was anything but positive. He begged his friend for money, provisions, clothing, blankets anything, anything that would help ease the suffering of people who had been badly afflicted by disaster. Isaac would of course relay this plea through the proper channels. Isaac did not realize that the proper channels were empty, dormant, and pointed in another direction.
Isaac's attempt to bring aid would sit unnoticed and unattended to for more than a day. The intended recipient was 150 miles away from where Isaac thought he would be, and not only was the recipient not there, hardly anyone else was there either. Finally, an elderly clerk opened Isaac's message, which was just a retelling of the urgent plea from Luther to send help. When the clerk read it, he made a frantic mad dash to a home nearby, where Frank lived.
Frank had no authority or title to take any action. This was not a deterrence. Not only was it no deterrence, but it also barely caused a pause. Frank sprang into action immediately. Frank grabbed a hat and coat and ran out the door. Frank started giving orders and was never questioned or challenged. The situation was crying out for leadership. Frank didn't wait for someone to decide what was necessary, there was no time for that.
Word reached Frank that there was a rail car filled with relief supplies destined for somewhere else. That would never do. The rail car was redirected to the source of the distress that had been outlined in the message that had just been read. Frank inquired if the supplies in the rail car included blankets. When the reply was negative, Frank went about acquiring blankets by means of anyone who was within earshot would have to go out to family, friends, strangers, anywhere to beg, borrow or steal or however they could get them – get blankets and bring them back. Next, someone told Frank that all the effort for blankets was useless, the rail car was full as it was. Frank found room for dozens of blankets in the "full" railcar.
Frank went back to giving orders and dictating instructions. The rail car was sent off to provide relief within a few hours of Frank finding out that help was needed. Everyone in any proximity listened to Frank, took the orders given and complied without question, even though Frank lacked any leadership training and any authority to give commands.
Ok, maybe enough mystery. Luther's full name was Luther Noyes, and he was editor and publisher of a northern Wisconsin newspaper. Luther's newspaper was the Marinette and Peshtigo Eagle. His message was sent out on October 10, 1871. Isaac was Isaac Stephenson, a wealthy businessman who relayed Luther's message about the death and destruction caused by the Peshtigo fire which burned almost 1,200,000 acres, killed between 1,500 and 2,500 and is still considered one of this nation's worst natural disasters.
Isaac's friend, the one who was 150 miles from where he was supposed to be, was Gov. Lucius Fairchild, governor of Wisconsin. Fairchild took off for Chicago, site of another, more famous fire, in the early hours of October 9, 1871 as soon as he heard about the fire. He wanted to offer as much aid and all the resources that he could on behalf of Illinois' neighbor, the 30th state, Wisconsin. The railcar that Frank had commandeered was of course, destined for Chicago, until it was waylaid toward Peshtigo.
Frank is none other than Frances Fairchild, wife of Lucius. She was born in Ohio in the late 1840's to Charles Merriman Bull and the former Mary Ann Cowles. While still in her teens, she married Civil War hero Brigadier General Lucius Fairchild, and they were married for 33 years before he passed away at the age of 64 in 1896. Together they had five children. I never found out where she picked up the nickname Frank.
This is a companion piece to the one that I wrote last week, comparing the Great Chicago Fire to the Peshtigo Fire. Comparisons might be in order, as they both started on the same day – October 8, 1871. The common thread, besides their day of origin, is the uncommon woman who stood in her husband's stead and made uncommon things happen in the face of an unimaginable tragedy.
In honor of Women's History Month, I give you Frances (Bull) Fairchild, wife of the tenth governor of Wisconsin. She performed her great service to the distressed people of northern Wisconsin without authority or any kind of decree declaring her sovereignty at that moment. She was 24 years old in 1871.
Source: "Firestorm at Peshtigo: A Town, Its People, and the Deadliest Fire in American History" by Denise Gess and William Lutz, 2002, published by Owl Book.