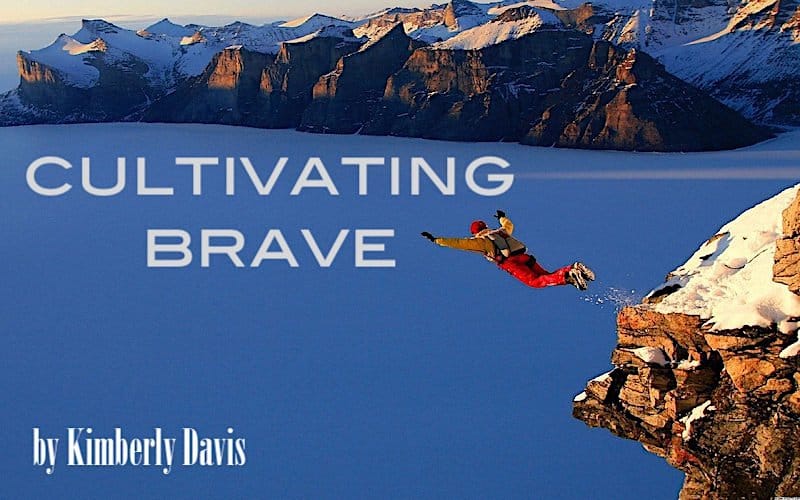 I'm always amazed how I could have managed to make it to the age I am and still sometimes get knocked upside the head by an insight that seems like it should have been so obvious, but immediately shifts my worldview.
We are one of the millions of American families who don't live near their nuclear family. My husband's family all lives in Pittsburgh, and mine, for the past 15 years, has toggled between Montana and Arizona. My husband Tim, our son Jeremy and I have traipsed around the country following jobs and passions and have landed in Austin where we've been the past three years and hope to stay for at least the next three. After that, goodness knows where life will land us.
I feel sad being away from my family. Jeremy is the only grandchild and I want desperately for him to know the people who have made me who I am and take up so much space in my heart. When my father recently passed, my son said, "I'm sorry I don't feel more sad, mom, I just never really knew Papa very well." My heart broke into a million pieces.
Having inherited the controller-gene from my father, I can't help but want to fix it. We'll move my mom and brother here! We'll all be together! Family dinners! We'll play cards! Walks in the Greenbelt together! Quality time! It makes so much sense! Sadly, I can control many things, but I cannot control the hearts of others.
My mom and I sat on the couch, in the dark, at 4:30 am during my last visit, neither of us able to sleep, rehashing the same raw argument for the millionth time. My dad had just passed and we were both lost. My ache to be with them and knowing I had to go was overwhelming. "Kimberly, this is my home. What if we had followed you to Seattle? To Dallas? To New York? Why should we expect Austin to be any different? You don't stay in one place. We can't turn our lives upside down to make a move that may or may not last. I love where I am. I have my friends here. We need home."
I don't know what it was about that morning, but I think, for the first time, I heard her in a way I hadn't before.
"I know mom, but I'm sad…" When she started to interject, it was like the fog cleared and I got clarity for the first time. "It's okay to be sad. It's okay to want you there. At the same time, I understand. I want you to feel home. I get it. I can hold those two truths at the same time. It can be true that I'm sad and it can be true that I understand."
Up until that moment, I had looked at life as an either-or. My way or theirs. Right or wrong. Good or bad. I would fight for what I wanted or compromise, but never fully appreciated the other person's experience because I was so focused on my own. But life is not black and white. Most things aren't that simple.
Someone can behave in a way that I don't agree with and still be a "good person." Someone can want something different and not be "wrong." There is a duplicity to life. Two very different things can be true and neither of them wrong.
"I'm sad too, you know," my mom whispered. I want to be with you. I want to know Jeremy and for him to know me."
"I know," I whispered back in the dark. On the couch. In our grief. For the first time, I really did.
Maybe that's part of growing up. That we learn to see and appreciate the complexity of life, rather than yearn for the easy answer. Maybe that's part of what love really is. To truly step into someone else's experience without our own agendas and judgments.
Since that moment on the couch I see "two truths" everywhere I look. As someone who has taught influence for well over a decade, it's been quite jarring to realize that I don't think I ever fully "got" it. It makes me curious about all of the other mysteries in life that I think I understand but lie in wait to be fully understood.
©A Thoughtful Company, LLC