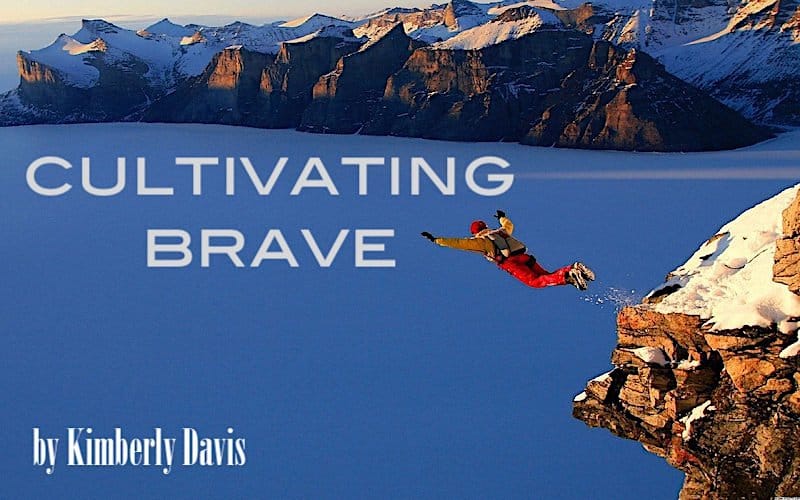 It's a strange thing, getting away.
I imagine it's a bit like the molting process—it's a shedding of sorts. A shedding of tension, of old behaviors and habits, of the noise in your head. In mere days you step out of your old self, anew.
As many of you know, my family and I recently took a technology break. Thanks to Airbnb, we escaped to a little lake cabin almost eight hours away, sheltering-in-place reading books, working on puzzles, playing games, swimming, kayaking, and bobbing around in the water. My husband and son even fished (with no success other than the joy of being together)!
As if there was no such thing as the internet. Imagine…
Like many things, the internet has proven to be a life-altering invention that has both a light side and a dark side. It has made it possible for me to connect with you. You may be hundreds or thousands of miles away and we can engage in the same conversation, which is truly miraculous! Information is at a touch of a button. My husband and I were trying to explain encyclopedias to our son and he just laughed at the idea. Imagine having a question in your mind and having to go to a library to look it up! It was beyond belief!
I stopped trying to multi-task. I was present with the people I love. I discovered how wonderful they are! We laughed. We found we enjoy being in the company of one another. We had conversations that went beyond "yes and no." We played silly car games.
We connected.
When we returned home, I hungered to hold on to that feeling. As we all went our separate ways, in the same house, our minds occupied with our mile-long to-do lists, how could we care for the tender gift we have been given? The rebirth?
We rediscovered one another.
At the same time, I came back to myself.
This has been a painful year. My dad passed at the end of February, then the pandemic hit. Add to that politics, protests. A country hemorrhaging. So much pain in the world. I think I've been pretty numb these last eight months, turning my feelings down so they don't boil over.
I don't think I'm alone in this.
But when we numb our pain, we also numb our joy.
So in re-entry, I'm bringing mindfulness to all that I've gained. To all that is precious. To the full breadth of what it means to truly live.
Not just survive.
In my mind, as I write, I hear author Mary Oliver whisper, "Tell me, what is it you plan to do with your one wild and precious life?"
Live. Not just survive, but LIVE!
The thing is, we forget that truly LIVING doesn't necessarily mean DOING. If we're so busy, busy, busy trying to accomplish and achieve and reach and get, we find we have no space to simply be.
Be connected. Be ourselves. Be. Breathe. Live.
I'm reminded of an old parable about a fisherman that goes something like this: A businessman goes on vacation and he decides to go fishing, so he hires someone to take him out on a boat. He asks the fisherman, "How often do you do this—take people out on your boat?" "Not very often," the fisherman replies. "Well what do you do with the rest of your time?" the businessman asks, incredulously. "Oh, I spend time with my kids, take long walks with my wife, play guitar with my friends, and enjoy the sea."
After spending a glorious day in the sunshine fishing, the businessman says to the fisherman, "This was really wonderful! You know, you should offer this fishing excursion every day! Then you could buy more boats, catch more fish and make more money! Then you could move to the city and hire other guides to run your fishing excursions and make even more money! You could have a huge business and be very successful!" "How long would that take?" inquired the fisherman. "Oh, probably 15 – 20 years, if you work hard." "And then what?" asked the fisherman. "Then you could sell your company and make a fortune!" "A fortune? And then?" asked the fisherman. "Then, you could retire, move to a little coastal village, buy a boat, take long walks with your wife, play guitar with your friends, and enjoy the sea."
Often when we think about bravery, when it comes to work, we think about what we want to achieve. But today I'm reminded that, perhaps, true bravery demands that we ask ourselves "who do you want to be?"
I'm not suggesting that we shouldn't reach for the heights, dream of doing great things, and having a big life. But I am suggesting that perhaps we need to ask ourselves, "what does a big life mean to me?"
It's okay to dream your dream, not someone else's. To live the "one wild and precious life" that is true for you. Do you know what that is?
Maybe it's worth turning off the noise to listen to your own heart. At least it was for me.
©A Thoughtful Company, LLC