Not too long ago, getting marketing right was about little more than decent poster design. It was a simple process and a sideline rather than a main focus. But, the reality facing businesses today couldn't be more different.
Nowadays, companies need to harness a variety of skills if they're to make the most of their marketing. Some choose to do this with further training or by hiring specialist marketing teams. Either way;  every company now needs to ensure that they can tackle everything from HTML coding to blog writing. Nowadays businesses even need to make time for YouTube channels.
In many ways, this latter is harder to manage than most of the marketing needs which have arisen of late. Basic HTML is quite simple to master, after all, and the chances are that at least someone on your team can write decent content. But, perfecting YouTube videos is a different matter.
That's why many YouTube attempts fall flat. Companies try to tackle this without much thought and struggle to see any real return as a result. Subscriber numbers dwindle, and businesses soon find that they're spending more time on videos than is worth their while.
It can be frustrating, and you have our sympathies if this is happening to you right now. The good news is that, when your YouTube channel fails to accelerate, there are usually some pretty staple reasons behind it. To help you, we're going to look at the main ones here.
Poor video quality
There's a temptation to rush or cut corners with video content. After all, shooting and editing can take time, not to mention training. In reality, though, bad quality videos are as terrible for business as poorly written content. Viewers will click away as soon as they hear your poor sound quality or see a clumsy jump cut. And, this means that efforts will go to waste. The best way to make sure that doesn't happen is to focus on producing quality videos. This doesn't even mean you need to send employees for extensive training. Something as simple as getting everyone to read through this online videography guide could make a huge difference. If that doesn't work, you could always seek outside companies who can take care of video production for you. Either way, it's vital to bring both knowledge and time to this process if you want to succeed.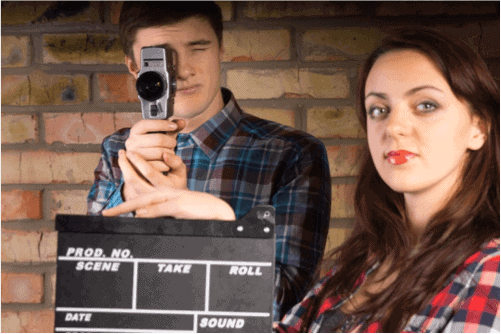 Failure to engage
While it may not seem as interactive as social medias like Twitter, engagement on YouTube is as important as anywhere else online. If you're currently sending videos out into the ether, then, it's no surprise that you aren't seeing the results you would like. Think about it; this is no different from sending out a Tweet and then logging out for a few weeks. It's terrible for business! Instead, you need to take the time to engage plenty on YouTube as a platform. For the most part, that means replying to comments to both develop relationships and keep viewers coming back and subscribing. On platforms like YouTube, interaction also means taking time to view and comment on other videos. The main benefit of this as a marketing tool is, after all, the community aspect. And, it'll be challenging to build any community if you don't put the effort in to support other creators as well. As much as you dedicate plenty of time to following other business Twitter accounts, then, you should seek relateable YouTube content.
No effort to attract subscribers
It's also possible that your failure on this platform is to do with little more than a lack of effort in attracting subscribers. This can often happen when you consider your YouTube channel as a sideline rather than a primary marketing opportunity. Don't make that mistake. Subscribers here are now as important as followers on any other platform. As such, you should be doing everything possible to get people clicking that red subscribe button. Arguably the best way to do this is to link to videos across your other online platforms whenever you upload. You would also benefit a great deal by making use of YouTube tag words. These are tags you attach to each video to ensure more people can find you when searching for content. And, of course, a call to action is as vital here as it is on your business blog. Make sure, then, that you wrap up each video with a promise of more interesting content on a regular basis for anyone who subscribes.