When running a business, you have a lot on your plate. Naturally, you cannot do it all alone, so you hire staff and coordinate their work. Some are in charge of bookkeeping, others take care of legal issues, while a part of the team is inevitably responsible for marketing. And, given today's technology – that can be a lot of work.
Check this out: https://blog.hubspot.com/marketing/video-marketing
You Can Do It… Nope, You Can't
I suppose you are already aware of what video marketing comprises. At least, you know some of the parts of this profession… But, trust me, no matter how much you might know, there is still more you need to learn. This is an evolving field.
One of your employees owns a smartphone with a killer camera. So, obviously, you believe that they can take the video marketing responsibilities upon them. What could be so difficult? They have a good tool, and the tool is the most important thing here, right?
Wrong! On so many levels, in so many ways… Just, wrong. Not only are you hurting your business with that way of thinking, but you are also underestimating the work of all those professionals from this field. I wouldn't want to be in your skin if a videographer heard you say something like that. Check this out.
I think it is about time to put a stop to this kind of ignorance. People are trained and educated to do this properly. You cannot simply walk in with the newest IPhone, and expect everyone to look at you like a God and hire you to handle their marketing. This is utter nonsense.
I am not saying that people have been choosing their staff this way so far, but something similar might have been going down for quite some time now. I'm talking about the situation in which employers force their, often digitally incompetent, employees to engage in video production just because "it is easy" and cuts costs. I mean, come on, people, get your grip together.
The fact that you are here and reading this proves that you are not one of those employers. I am proud that there are people who take this seriously. After all, it's your business in question, and if you don't take it seriously, trust me; nobody will.
Still, while you are aware of the fact that you need help with video production and marketing, you may still be on the fence about hiring a company. However, once you see what businesses such as https://vancouvervideoavenue.com/ can bring to your business, I am sure that you will quickly make up your mind. So, let me offer some useful insight.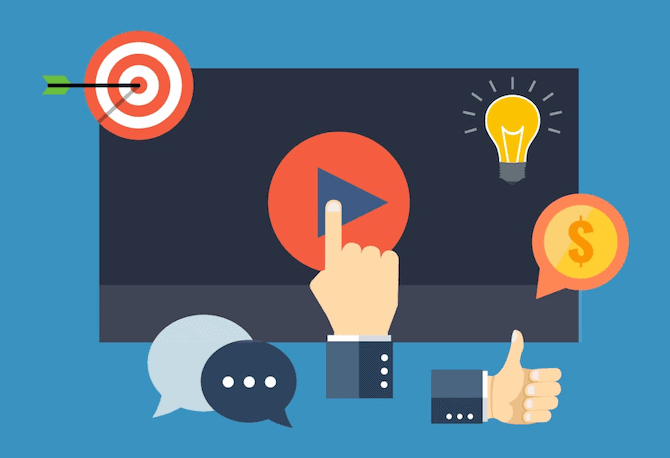 Boost Sales
This is one of the most obvious, while also the most useful, benefits that a good video production and marketing company can provide you. For example, adding the right video to your landing page can significantly increase conversions. This is not that surprising, since it is well known that vision is our most dominant sense.
It has also been proved that videos can lead to direct sales. People have reported to be more inclined towards buying a certain product or using a specific service after watching an explainer clip about how it all works. This piece of information is very significant and if you are smart, you will use it to your advantage. In other words, you'll find yourself a reliable company as soon as possible.
Build Trust
The whole point of content marketing is to create meaningful relationships with your customers. In order to do that, you need to make them "feel things" when they visit your website or come across your business anywhere online. Emotions are the key for gaining people's trust and trust is the key for building your path towards success.
Having high-quality video content is sure to spark up some emotions. People cannot stay indifferent towards this. And even though they might not notice it, the work of a videographer will lead their sub-conscious mind towards forming positive associations with your business.
Increase Search Rankings
I don't know if you were aware of this by now, but Google absolutely loves videos! This "love", however, is not unconditional. In fact, you have to put in some effort for it to work. The good thing is – it works on a rather simple principle.
When you have videos on your website, people are bound to spend more time checking the site out. This increased time and longer exposure sends a signal to search engines that your site has trustworthy, reliable, and overall good content. Consequently, your chances of ranking high in searches significantly increase.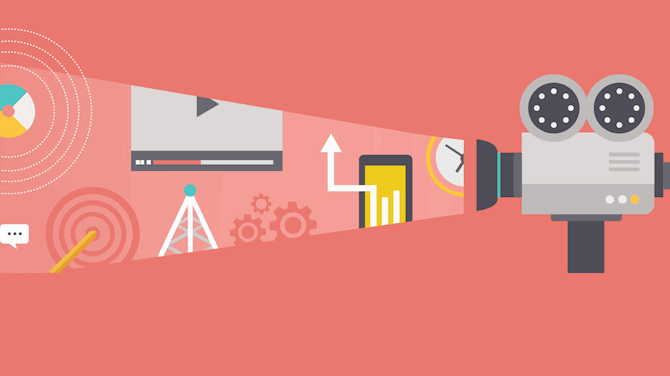 Grow Mobile Audience
You know who else loves this form of marketing? Think about this from your own perspective. You probably watch as much as 90% of all video content on your mobile phone. Statistics show that this percentage is always increasing. And, do I even need to explain how widespread smartphones are today?
So, another benefit of hiring a good video production and marketing company (see more) is the fact that it significantly increases your mobile audience. This is a significant factor in the success of any business. Taking it for granted is an option – but it leads to failure.
On top of that, studies have shown that people are more likely to feel a connection to a brand that shows video content on their phones. Once again, I suggest you use these pieces of information to your advantage. They provide you with an opportunity to significantly increase your online presence.