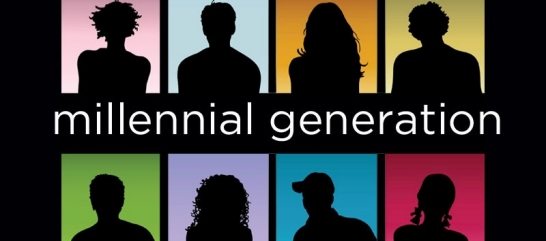 The "2016 BNP Paribas Global Entrepreneur Report" survey discovered that millennials are becoming entrepreneurs much earlier than older generations. Baby boomers started their first businesses around 35 years, but millennials are doing this at closer to 27 years old.
The modern way of looking at entrepreneurship has certainly helped this generation. Millennials are less afraid of failure today because most of them see it as part of the learning process. Failing in the era of the baby boomers, however, more often than not meant the end of one's entrepreneurial pursuits. The world today also accepts the fact that very young people can be founders of successful companies, instead of having to work your way up an already set corporate ladder and maybe be an executive by 50.
All these and more contribute to millennials' love for entrepreneurship. The desire to build your own company, solve real-world problems that you encounter every day and make yourself a success on your own terms have made young people – and possibly the generations that will come after them – fall in love with entrepreneurship.
The tech boom and all the tools it has put at the disposal of everyone have certainly been a point in the favour of millennials. Today, things like successfully seeing a project from conception through to its end with a team whose members are never in the same place at once, thought to be impossible a few decades ago are no longer news. Being able to manage your business and handle tasks from anywhere in the world require only a smartphone and an internet connection.
The result of this is that tools abound to help anyone and everyone do what they love to do with ease. Business, leisure, and even sports have all seen a more than generous influx of tech tools and devices.
As a millennial entrepreneur who is just about to start or has already started on your entrepreneurial journey, these tools are the must-haves, the essentials to get you started, which are guaranteed to deliver. Apart from the obvious tools like a capable smartphone, computer and a reliable internet connection – which virtually everyone has, whether they're running a business or not – these tools are indispensable to keep millennial entrepreneurs on track.
Google suite:
Technically, this is several tools that form one suite, but I put it down as one because the tools in this suite work together seamlessly to make handling your business easier. Documents, mail, slideshows and spreadsheets all provide the complete office experience and – to make the package even better – every tool in this suite autosaves in google drive so you never have to worry about losing your work. This also means that you can start working on a document on one device and finish it on another. Manage all your documents from any device with google drive and put your appointments in order with google calendar. This is the perfect starting point for managing your business as it covers appointments, all the basic document formats and provides free storage that is accessible everywhere to boot.
Mailchimp:
If you are a startup founder, you have to market and if you want to market effectively, you need to send email. Newsletters for your blog or site, announcements for product launches and offers, transactional messages- all these require reliable email services, and MailChimp is the most popular. However, there are other services like Aweber and Mailgun that you can try out to find what works best for your needs.
Social networks:
Millennials hardly need convincing about the importance of social media. It's already a big part of their lives! But merely having accounts on different social networks and posting once or twice a week won't cut it. Social media for businesses is a marketing tool, plain and simple. It has to be approached with a business mindset. Read this article: http://www.zeesaamagazine.com/grow-social-media-following/#.WJMFXVUrLIU, How to grow your social media following for tips and tricks on establishing an effective social media presence. Apps like buffer and HootSuite aim at taking the stress out of posting regularly on social networks. They allow users to schedule posts to different social networks with a timeline stating just when to post and when to repeat a post – this feature is especially important for networks like twitter that require some regularity in posts if they're not to get lost in the constant stream of tweets by other users. Advertise, create polls and get feedback from customers all for free with social networks – it's a vital tool in every startup founder's arsenal.
Slack messenger:
Cut down on email with Slack – the best messaging service for teams. Send messages, share documents and create reminders with Slack. The Slack app also integrates with other apps and tools like google docs and site analytics, so you can monitor many of the tools you use to work from one place.
Canva for design:
The beauty of canva – apart from the fact that it's free – is that you don't need to be proficient in photoshop or CorelDraw or other powerful graphics tools to be able to use it. Drag and drop on the site to create fliers, posters, social media cover photos and logos for your business. This is the cheaper alternative to hiring a graphics artist or employing an in-house designer which would be a significant strain on your wallet, seeing as you're a startup.