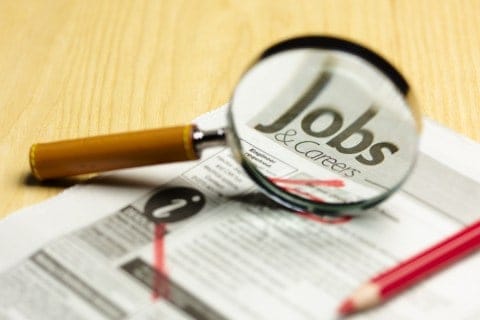 When we fantasize about the "ideal job", we're usually dreaming of something that both pays well, and is continually challenging us. It's common to meet someone who is considering a career as a lawyer, or a representative in a dubious sales department. Some people flourish in these fields, but many find themselves exhausted from the competitive climate. You'll also find many new college grads with degrees and certifications that hold no future intent; in other words, they get a degree because they were told to and still have no idea what they want to do. There are so many types of careers to pencil through that many great vocations become overlooked and underrated.
Social Workers
A career in social work consists of helping people cope with problems in their everyday lives. Select social workers get employed by the government to treat veterans and their families, or assist with child services. Many social workers will find jobs that assist with improving select communities and providing resources, helping families deal with health-related issues, and assisting individuals that suffer from mental health and substance abuse. On average, social workers make about $46,000 per year, and a projected 10-year growth rate of 12%.
Environmental Engineers
Don't get the term environmental engineer confused with environmentalist; instead of tree-hugging, environmental and ecological engineers respond to the challenges faced by growing populations, intensifying land pressures, rapidly evolving technology, and increasing government regulations. They are also a vital part of sustaining natural resources. Environmental engineering is a broad field that consists of a variety of specific specialties like Air Quality Inspectors and hazardous waste test engineer. These fields have high job satisfaction rates, with a median pay of about $85,000 per year.
Physical Therapists
The job outlook for physical therapists from now until 2024 is expected to grow 34%, which is at an astoundingly faster rate than other job averages. The demand is growing due to the aging baby boomers, and the rise in obesity and diabetes.
Physical therapists help injured or ill people improve their movement and manage their pain, which is considered an important step to the rehabilitation process. The median pay for the average physical therapist is over $80,000 per year.

Dietitians
Dietitians know food. Qualified dietitians have studied in-depth with public health nutrition, medical nutrition therapy and food service management. And unlike a nutritionist, dietitians can work from a private practice, a hospital, and other nutrition industries to provide people expert nutrition advice. Dieticians are also qualified to prescribe dietary treatments for many conditions such as diabetes, food allergies, cancers, and obesity. On average, dieticians make around $58,000 per year varying widely on the place and situation you're working.
Diagnostic Medical Sonographers
Don't let the long title intimidate you, this is a quality career that requires nothing more that a post-secondary certificate or an associate's degree. Otherwise known as ultrasound technicians, they use ultrasound high frequency sound waves to produce images of internal body tissues. This helps doctors diagnose and monitor a variety of conditions such as heart disease, pregnancy and cancer. The median salary of a diagnostic medical sonographer is around $68,000 per year.
The careers listed above are gems in the working economy right now. They all hold long-term growth rates, above average job satisfaction, and they're high paid professions that are ultimately working for the betterment of our everyday lives.