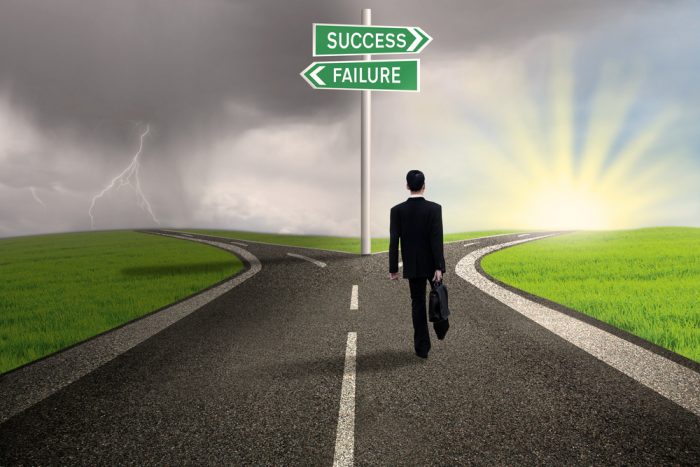 Fifty percent of American businesses fail within the first 5 years, and the failure rate goes to 66% within 10 years.
What is behind the massive failure of so many so early in the game?
Reason # 1: Failure to Choose a Viable Business Model
Starting a business is an exciting endeavor.  It requires a clearly defined product or service and a strong demand for it.  If there is not enough demand for your product or service at a price that will produce a profit for the company, then the math will just not work.
Some business models are facing a declining market due to changes in technology.  Book and music stores, and many others are dealing with huge technological advancements that are making their products and services less requested by consumers or completely obsolete.  Technology is also creating opportunities to develop new goods and services every day.
Other considerations in choosing a business include competition with huge, well-established and successful companies with more buying power and research and development dollars, local and regional demographics, and spending trends.  If your business will have a brick & mortar store location, consider future development plans for the area.
Consider the clients you want to attract. Don't get misled into signing an inexpensive lease in the wrong part of town. Thorough research is invaluable to ensure the time is right and the funding is available to make your business a success.
Reason # 2: Fiscal Mismanagement
Eighty-two percent of businesses fail due to poor cash flow management.  Success in business or any financial endeavor depends on thorough fiscal management and sensible strategic planning that begin prior to launch and continue throughout the lifespan of the company.
How much money will your business require to start up and stay in business?  Take into consideration many businesses take one to two years to make a profit.  This means you will need funds to pay all expenditures until revenues can cover these costs.
You must know where every penny in your business is coming from and where it is going in order for you to succeed.  Poor accounting practices lead to failure.  All financial issues (cash flow, taxes, and expenses) are the core of any business.  This vital information is what you need to have at your fingertips to run your business.