It's no secret that many lives both in the Private, Civil Service, and Military have continued to be lost since my last post honoring those who have given their lives so that I can sit at a time and write, among many other freedoms so much of us enjoy.
I can't even name all the souls lost, there are so many in so many parts of the United States and the Middle East.  Now more recently the threat to Rome, (The Vatican) most pointedly, stating that "blood will be shed".  The threat comes once again from Isis.
It's gotten to the point where so many soft targets are at risk.  Football games, Shopping Malls, Theaters, Churches; where does it all end, or does it!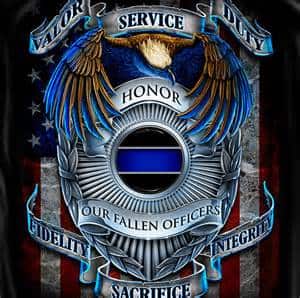 I remember back when I was on duty as a police officer, sometimes working overtime into a 16-hour shift, when I thought the evil could not get any worse.  But I obviously was wrong, because it has gotten worse, and I think of not only my own grandchildren but also all the younger generation that is supposed to grow and make our world stronger, what will they face?  I am not lacking hope mind you; as a matter of fact, I hold out hope that there will be a better life for our younger generation.
But what are we teaching the younger generation?  From what I can tell, they are taught so recently as to be suspicious of white people, that blacks can't be trusted, that immigration has no boundaries, that the National Anthem is no longer relevant, and the list goes on and on. I wonder what will our world be like in 10 years!
If things do not change, and I pray they will, (I will never give up believing in the good of mankind), I can only imagine the many more who will be gone because of evil.  Our children are the hope of the future and the strength of our future, they must be guided and instructed in the goodness of all things while knowing that they must work hard and not expect everything to be given to them.  Faith must be a staple in their everyday life, while respect for their elders never fades, and the understanding of what our men and women fight and die for, what men and women who protect and serve in the streets die for, while firefighters strive to also protect against the arsons of this world; do so because they believe in goodness and their desire to make where we live a better, safer place.  As I finish this post another police officer (Detective) shot execution style 4 days ago in Boston passes away leaving behind a wife and 5 children.  Suspect still not in custody, "Another One Gone".