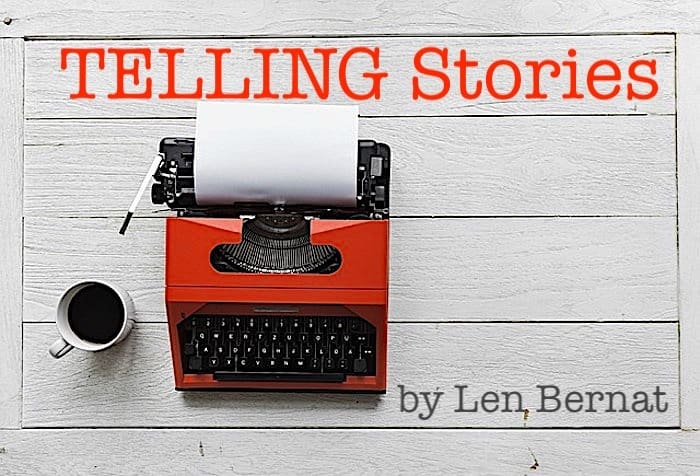 She sat looking at the words written so long ago – the paper yellowed by time – the ink faded on the page – the chords for the guitar barely visible. She remembered when her dad had written this song and how proud he was to share it with her.
He was the ultimate "parrot head". He had every Jimmy Buffett album – could tell you the album, side of the record, and track on the side of the album of any song you mentioned – proudly sang along when he played them because he knew every word. And to unwind, he often played the songs on his guitar – doing his best to capture the joy of the drinking songs and the emotion of each ballad. To this day, she envisions him sitting on the bed in shorts and a tee shirt playing his guitar when she hears a Jimmy Buffett song on the radio.
The day he finished his song, he could not wait to play it for Mom and her. He carefully checked to ensure his guitar was in perfect tune – took a sip of his drink to wet his whistle – adjusted the page so he could clearly see the words he had worked on for so long – then he started to play. His fingers gentle picked the stings and the beauty of his ballad washed over me. It was exactly what he had been striving to accomplish for so long. He was singing his tribute to Jimmy Buffett though a song that sounded like Jimmy had written it himself.
She sighed. The music had stopped long ago. Dad was now in a facility that cares for Alzheimer's patients – just another way he was like his mother. But today when she visited with him, a Buffett song played on the radio and for a second, it seemed that his expression reflected the man she had admired growing up. She missed that man. It was so hard to see his face but to know her Dad was gone.
She looked at the words. The tune for the verses escaped her but the chorus – they had sung it together so many times – surely she could remember it. She played the chords on the piano as she allowed the words to tumble through her head. Finally, without thinking, she started singing.
"And I sing these songs to Jimmy with love.
I sing these songs for us to pass some time.
I sing these songs to join our wondering hearts.
To Jimmy, with love."