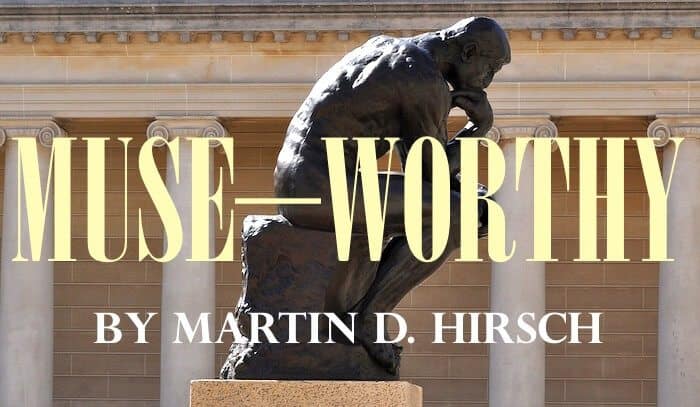 I was filling out a survey from an online social publishing platform the other day when I came to a question asking if "my best writing is a product of diligent, relentless effort," or if it's "a product of being at ease, in a state of flow?"
The fact is, some of my best stories have come from diligent, relentless effort, like pushing a boulder up a mountain a few inches at a time, while others have come as if from some sort of mystical dictation from the gods. But I answered that I'd rather it come from an effortless state of flow, because that's what makes me happiest.
Since long before this survey landed in my in-box, I've been trying to figure out how to create that state of flow that makes time disappear, thoughts fly in formation and words position themselves into precise sentences that seem to have exactly the impact I intended. Even better, how can I train myself to reach a state of sustained flow, a way of being that extends beyond a specific writing session and makes me feel like I'm gliding in a slipstream of ideas that just keep coming?
I call this state "flow-plus." And having found my way into this tributary of the great river of life on several occasions for periods of up to a few days at a time, I won't be satisfied until I get there again, hopefully for a longer stay.
After retiring from my day job almost five years ago, I have the time now, and I'm devoting it to this search. Here's what I've learned so far.
Rule No. 1: You can't create flow. You can only create conditions conducive to it.
I learned that on the Tim Ferris Show, the popular podcast hosted by the author of multiple best-selling books focusing on the secrets to success in work and life. In each episode, Ferris dives deep into the minds of extraordinary people to mine for nuggets of wisdom.
In a two-hour conversation with touring drummer Dave Elitch, who's created an online course called "Getting Out of Your Own Way" to help people overcome their own physical and mental plateaus, Ferris guided the discussion to the subject of flow. My ears pricked up when Elitch said, "Everyone that talks about being in the zone or being on that fire as a state you can willingly inhabit, it's not really a thing. You can set the stage for it, but you can't willingly enter into that, or else everybody would do that all the time."
Ferris agreed. "You can't guarantee that you can follow the boot-up sequence and automatically enter flow at any point in time," he said, "but you can increase the odds."
Rule No. 2: To increase the odds of getting into a flow state when you perform your chosen craft, you have to reprogram the way your mind works and how it responds to life 24/7.
I learned that on another Tim Ferris podcast featuring "Eat Pray Love" author Elizabeth Gilbert, whose book on creative living, "Big Magic," explains how she found her way to what I'd describe as a flow-plus creative life.
Gilbert said this journey began for her when she realized as "a really anxious kid, that when I was writing, I could have a vacation from what I would now call the egoic self," the self that "never stops talking, and it never stops complaining." When she was writing or drawing, or making art, Gilbert recalled, the negative voices in her head would stop for hours on end. "It was really my place of stillness," she said. "I think in a weird way it was the beginning of my spiritual practice."
That practice led Gilbert to the discovery that only two things are infinite: the universe and human imagination. At their nexus lies what she calls "Big Magic": the mysterious source of the creativity that presents itself from time to time to those who are attuned to it and willing to act on it.
"And by mysterious," Gilbert explained, "I mean we will never know why it is that ideas are formed. …Ideas are these bodiless gigabytes of consciousness and they have the desire and they have the will and they want to be made manifest. …The idea itself has an urgency to it. It wants to be born, it wants to be nourished. It won't leave you alone…. It's sending coincidences to you and serendipitous reminders of it and it just starts to become sort of an obsession."
Gilbert told Ferris she sees herself as a "servant" of the god of ideas – an obedient craftswoman "in uniform, white gloves, hands behind my back, standing outside the door of the muse at attention waiting … so I can be of service to it and be ready when it arrives. … I don't know what the mothership is. I don't know where the ideas come from, but I'm a grateful servant to it."
I honestly don't know about all that. When theories of the unexplainable get too metaphysical, I'm inclined to seek more rational perspectives on things I don't fully understand. The way I see it, if let's say, you're in the market for a sophisticated camera to advance your photographic art, you become acutely aware of every camera shop you pass on the street, of every tourist carrying a Canon or Nikon; you scour the internet, look at magazines, and in the process learn a ton about lenses and lighting, apertures and aspect ratios. You eat, sleep, drink and breathe photography, insights bombard you and each begets another until you're clicking away, completely absorbed in creating your next project.
I think that phenomenon applies to all creative endeavors: The more you immerse yourself in them, the more one thing leads to another, ideas seem to flow from everywhere, and voila: insight, inspiration, and creation occur.
Turn that concept into a practice and you're on the path to a flow-plus life.
The online survey that begins this story is a case in point. I was already thinking about a story on flow. Then the question on flow popped up in the email survey. The more I immersed myself in the subject, the more mentions of flow and related concepts started appearing in my daily reading and podcast listening. A series of signposts emerged in my path, all pointing in the same direction.
The signs pointed to Zen Buddhist philosophy and breathing-based meditation as means of retraining our minds to maintain our emotional equilibrium in the face of loss and setbacks, and to quiet the insidious, critical self-talk that clouds our heads and darkens our moods.
These ideas resonated with me and mirrored my own experience. They prompted me to focus less on achieving "activity flow" and more on achieving overall "life flow," with flow in any particular writing session being a periodic byproduct.
Rule No. 3: Although there are some common denominators, there are many paths to the flow-plus mountaintop, and each of us must forge our own.
Here's what's been working for me, and how:
I awake after at least 8 hours of sleep and have a healthy breakfast of yogurt, nuts, and berries while I'm watching the morning news and starting to think about whatever story I'm writing.
After breakfast, I read The New York Times online and invariably find stories directly related to my pipeline of subjects.
I then take a shower and find sentences forming in my head, paragraphs positioning and repositioning themselves in my mind, like the imaginary chessboard Anya Taylor-Joy's Beth Harmon saw on the ceiling when she went to bed in "The Queen's Gambit."
Then I sit down at my desk and compose, either starting something new or picking up where I left off the day before. Sometimes I find myself in "activity flow." But often I don't, which is fine, because if my life is in flow, that's almost as good, and I'm more accepting of ebbs and flows as natural stages of the creative process.
In the afternoon I go down to my building's gym, putting in 36 minutes on the elliptical and another 15 on the rowing machine while listening to podcasts, which almost always generate subjects or insights for my writing. Among my recent favorites are "Renegades: Born in the USA," Spotify's series of conversations between Barack Obama and Bruce Springsteen on themes including American culture, music, fatherhood, and race relations; the aforementioned Tim Ferris Show; and some gems from Ezra Klein and Kara Swisher.
I try to devote 20 minutes in the evening to meditation. I focus on my breathing and dissociate with negative thoughts, which I acknowledge and let go of – "like watching clouds floating across the sky and out of view," as my Tibetan Buddhist mediation teacher used to say.
After dinner, I treat myself to a couple of hours of cable TV series – Ozark, The Sinner, Godfather of Harlem, Mare of Easttown, and other escapist fare, the more sex, and violence the better. As I said, to each his own.
To keep my head tuned up – God knows it's a high-maintenance machine – I treat myself to a few rewards that help reduce occasional backsliding into self-flagellation, usually triggered by dissatisfaction with my recent output. These luxuries include:
Talking to my shrink once a month. His most frequent response to whatever is bothering me is, "So what. Just enjoy yourself."
Taking walks with my wife in the city, observing people and their dogs, watching children play, appreciating the architecture of old buildings, the grass and flowers, and trees in the parks, the birds and squirrels, as I sift the air for ideas.
Allowing myself an occasional visit to the Carnegie Club, a quintessential New York cigar lounge across the street from Carnegie Hall, where I light up a fine, cocoa-flavored stick, sip a single malt, and read a bit, write a bit, put my wireless, noise-canceling earphones on and set my iTunes to shuffle. Before long I invariably find myself in an utter state of bliss – what Kerouac called "the ecstasy of the mind."
Oh, and one more thing: I ordered a Chinese elm bonsai tree online. Knowing it would be extremely delicate, I wanted it to be a daily reminder of the fragility of life, and of the constant need to take care of it and myself. Turns out it went into shock soon after I removed the packaging and lost nearly all its leaves within the first two weeks. I was able to nurse it back to life, though, and now it's doing fine, radiating the calming, Zen influence I'd hoped it would add to my surroundings
That's how I've reached the present state of my still-evolving flow-plus life. Very good, but not yet perfect. And I have a sneaking suspicion it won't be unless and until I stop trying so hard to make it so. But knowing and doing are two different things, and I'm no ready to let go just yet. Maybe someday. Stay tuned.