Global leaders, speakers, authors sharing relevant, in-the-moment, messages & stories of inspiration and practical, forward-focused advice.
We have enough people who tell it like it is—now we could use a few who tell it like it can be.

–Robert Orben
Challenging times such as these call for more human connection – not less. Across the globe, people are searching for hope, recovery, and a brighter future. Of course, it will take time. But no matter how isolated we may feel, we are not alone in our desire for a safe place to connect, listen, and be heard. Which is why we've teamed up with HumansFirst to amplify their mission to inspire positive change, fueling growth, maturity, and sustainability through stories, experiences, and open-dialog. And quite frankly, we're (all) simply better together …

Inaugural Worldwide Rally Day
Twenty brilliant, well-known, and influential global leaders, authors, TEDx speakers, and experts will join you, the audience in this live, interactive broadcast. Hosted by Mike Vacanti, Rally Day speaker lineup includes Amy Edmondson, Bob Chapman, Claude Silver, Cornell Thomas, Dennis Pitocco, Garry Turner, Gavriella Schuster, Heather Younger, Jane Adshead Grant, Jeff Ikler, Karima Mariama-Arthur, Kevin Monroe, Kimberly Davis, Kirsten Richart, Marcel Schwantes, Mark Crowley, Mark LeBusque, Melissa Hughes, Minda Harts, Nuria Rojo, Ozlem Brooke Erol, and Shelley Paxton.
Each of these extraordinary guests will engage you in rapid-fire, half-hour sessions. This diverse group of today's brightest minds will share an experience like no other.
Live Broadcast 9:00 AM, through 7:00 PM EDT
22 speakers in 1/2 hour sessions
__________ UPDATE – IT WAS AN AMAZING DAY! ___________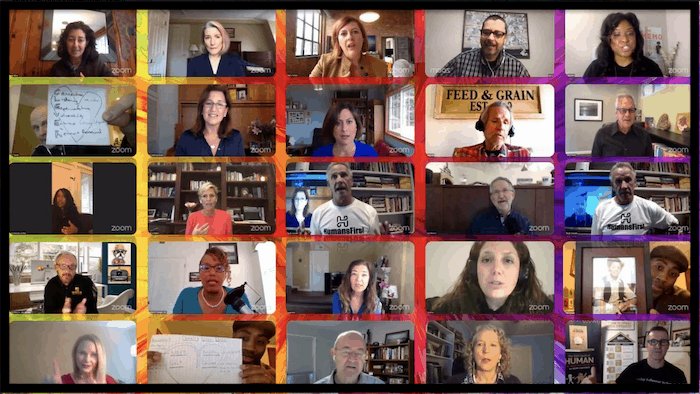 ______________________________
So much inspiration. So much wisdom. So much humanity shared. Listen for yourself  & enjoy ⤵︎
I want to be in the arena. I want to be brave with my life. And when we make the choice to dare greatly, we sign up to get our asses kicked. We can choose courage or we can choose comfort, but we can't have both. Not at the same time.

–Brené Brown