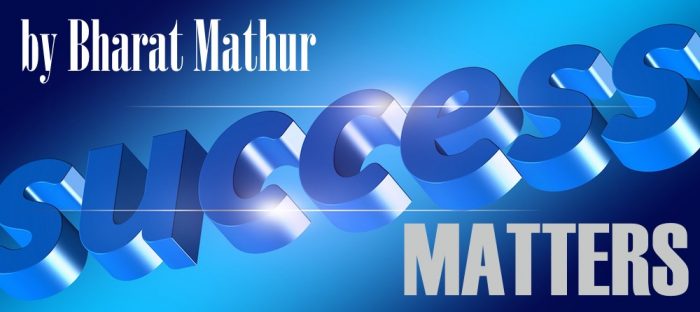 An unbelievable and yet factual truth unraveling itself, right before our eyes, is that we are at the crossroads where our youth is anxiously waiting in the wings to bring forward much-needed rejuvenation of ideas. They also bring in their toolkit a massive disruption in the form of advanced technology. What the seasoned business leaders, entrepreneurs, community activists, and political decision-makers need to know and appreciate is the fact that the new-age wisdom knocking at our doors is not an offshoot of the Snail Mail, the Abacus, and the Typewriter. Nor are they appreciative of the slow-moving committees and Boards of Directors that take forever to foresee change and initiate appropriate action before it is too late.
The young generation is far different from the previous ones because it beats all expectations as well as examples of the much-maligned 'generation gap.' Instead of the proverbial 'silver spoon in their mouth,' they are born with Tablet Computers and iPads to teach them their 'mother tongue' viz. technology. They have a different yardstick for 'time' as they are not willing to accept the 9 to 5 routine of an office worker.
Today's generation believes in taking on challenging tasks rather than following the routine. They do not accept directives on what to do and what not to do. For them selecting a career path is akin to strangling themselves, as they believe more in free-lancing. They see opportunities from a different perspective and are willing to go the distance to prove their acumen as and when required.
Rather than spending their day in a traditional classroom setting, online academies are their natural choice as it provides both liberty and convenience. No doubt, we blame the rampant growth of Social Media on the younger generation but did we ever care to see how it is helping them hone their skills, both interpersonal as well as academic.
Anyone willing to challenge my above observation is welcome to answer a simple question: why every major university, technical as well as vocational college is offering almost FREE online Courses? The answer is quite simple: due to growing demand, nothing else. This demand is coming from those keen to put their time to much more productive use by focusing on exactly what they want to learn, without the added burden of courses they may never use in their life.
They have a burning desire to find their own niche. The youth today has no idea how things worked without computers and sensors. They are not willing to feel blessed because we came out of the Stone Age where communication was as tough as climbing Mount Everest. They have all the world's resources within easy reach.  Contrary to popular belief, even the sky is not their limit.
The biggest challenge comes in the form of a clash of the two methodologies, concepts, or systems where the centuries-old traditions and hierarchical controls determined the direction an organization took. More often than not, the under-qualified heirs got the command by default although more efficient and focused talent was available to steer the ship through troubled waters, so to say.
Telecommuting is fast gaining ground where job-related wages and/or contract jobs have made a major impact. Offices, where required, are slowly turning into leisure spots where workers enjoy more freedom, a wide range of FREE food choices, Day Care, Pet Care and Gym facilities, as well as unlimited vacation breaks. Both factories and supply chain management are adopting computer controls beyond belief. What this means for those involved translates into precise controls and optimum productivity.
With the growth of the Internet, one can easily take his/her office anywhere. This change has brought on the concept of 'Virtual Office.' It eliminates the need for large offices with individual cubicles and punch-card machines to keep a tab on workers' attendance. The drain of establishment expenses is giving way to other modernization schemes where gadgets come into play and help increase productivity.
To understand this process of change in a more precise fashion we must first familiarize ourselves with the 'Internet of Things' or "IoT." With this advanced tool of connectivity, the Internet is taking a quantum leap where anything and everything that has an "On/Off' switch will gradually connect with other devices. Smart sensors are taking major leaps in offering predictive analysis to help keep troubles at bay. For all practical purposes, the largest beneficiary of this changing dynamic will be none other than the youth waiting to make its mark, followed by future generations. Technology is their mother tongue in ways more than one. Their creativity knows no bounds and the resourcefulness they display is uncanny.
Without going into finer details of what 'Internet of Things' is all about and what opportunities it brings to the fore, let it suffice to say that the hay-days of iron-fisted governance are on their way out and a more liberal, flexible and disruptive approach to opportunities, challenges and governance is on the way in.
Let all of us open our eyes and embrace this change. Let us all make a concerted effort to help it take strong roots without risking the obvious for our non-cooperation.
Thank You!