The room erupted in laughter
"I hope you f..king MELT!" flashed onto the screen in a slide created by Dustin McKissen, the co-facilitator of the session. He and John White were hosting a discussion on building your brand. John's expertise was Twitter, and during his part of the session, everyone in the room was madly taking notes and sharing their hard-earned lessons with the group. Dustin's expertise is to ruffle feathers… his part of the session focused on building your brand as yourself, acknowledging that being too pragmatic or middle-of-the-road didn't get a whole lot of traction in this fierce competition for attention.
His slide was hilarious and also sent a clear message. When you put yourself out there, sharing opinions that may not be popular, you're likely to get some haters.
____________________

It was the final session of the first day of the very first No Longer Virtual Summit and there were 23 of us in the room. We came from all over the country, few of us had met face-to-face before. It was a leap of faith that brought all of us to that hotel meeting room at the Ritz Carlton in downtown Atlanta.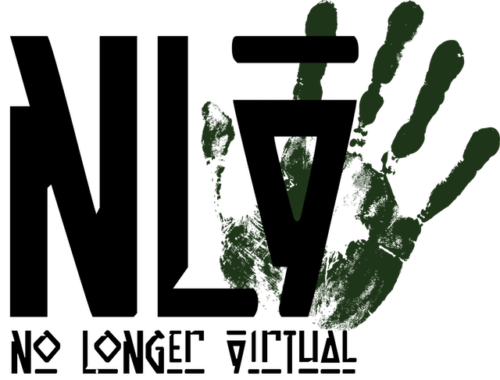 Planning the first event, I considered all the things I like and dislike about conferences. I like the side conversations between sessions, that's where the biggest connections were always made for me. I disliked the standard keynote sessions because I knew that people sitting near me likely had experience in the topic, and they could have contributed to my learning if only the session was more interactive.
What I liked the least about the conferences I attended was the "after conference hangover" I experienced every time I attended one. You know what I mean by that, right? You attend a great event, leave with incredible ideas to implement, motivated and ambitious to apply what you learned, only to return to your home and routine, surrounded by people who didn't attend. Two weeks later you may as well not have attended at all.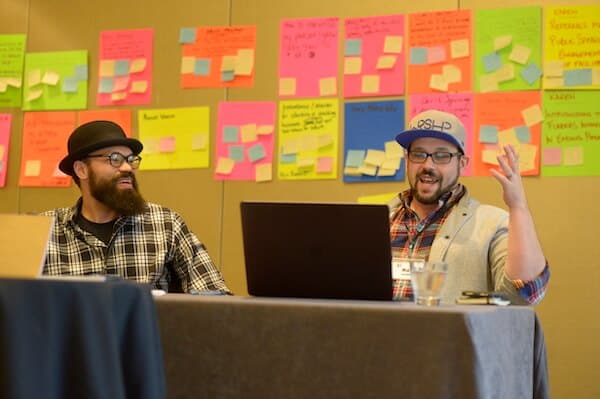 At the end of the first day of the first NLV, I looked around the room at the smiles, heard the laughter, and noticed the multitude of notes being taken, and I knew I was on to something special. When it was time to say goodbye the next afternoon, it felt more like a reunion of old friends than a professional conference. What is amazing to me is that five years later, many of us continue to be in regular contact with each other. FIVE YEARS later. Though our global community desperately needed to be face-to-face again, a 2021 NLV was not in the cards. Travel has been too uncertain, and some people are just not ready to take the plunge back into life in that kind of environment.
On March 3, 2022, the 5th No Longer Virtual Summit will begin. Limited to 40 guests, an extraordinary group of generous, successful, wicked-smart professionals will descend on The Peaks Hotel in Park City, Utah.
Why take this risk on yet another conference?
I have connected deeply with a variety of professionals on LinkedIn and other platforms over the past few years. Learning from them online through their writing, comments, and Zoom and phone conversations have been amazing. And being able to share my experiences to guide others is incredibly rewarding. If we can create such a robust learning and sharing environment online, just imagine the exponential increase when we finally meet face-to-face.
Don't miss the opportunity to join this remarkable group of innovators and entrepreneurs in 2022. Click below to grab your seat for this extraordinary gathering ▼

Curious about what NLV alumni have to say about the event?
Do yourself a favor and invest in yourself! You will NOT regret doing whatever possible to attend #NLV. This is such a phenomenal experience with the most amazing human beings. The connections you make, the conversations you have, and the relationships you build are invaluable.
What if I told you a decision you made today could change the trajectory of your career for years to come? A few years ago, before LinkedIn Locals were a thing, my good friend Sarah Elkins started something called "No Longer Virtual," an in-person gathering for online colleagues to meet face-to-face to learn from each other and deepen their relationships. Though I was a little nervous about flying across the country to meet up with people I had only interacted with on LinkedIn, I took the leap to attend, and I'm so, SO, glad I did! This event and the relationships I forged became the catalyst for change and the support I needed to push my career to the next level. All it took was me making a choice to take a chance to change my life for the better.
Like many, I've got limited time to invest in a conference, given the travel time and equally, the typical cookie-cutter agendas, PowerPoint presentations, and often rigid formats. But all that changed a few years back when (based on the caliber of everyone involved, I decided to take a leap of faith to attend NLV Chicago. And what a genuine game-changing experience it was in virtually every respect. Real people discussing real issues with the right mix of candor, compassion, good old-fashioned humor, and pure inspiration. What began as a summit quickly evolved into a gathering of friends, sharing and caring along the way. Take the leap that I did, because real connections and relationships are born here.
Have you ever been to a conference, where. . .
. . .there were no keynotes?
. . the collective experience of the group was harnessed in real-time, creating a one-of-a-kind process for professional development?
. . . you know everyone by name, and how you can support them before you leave?
. . . you left with a sense of community?
No?
I have.
It's called #NLV…
If you only attend one conference this year, make it #NLV!
For two days, I worked, laughed, and learned alongside thirty-some other individuals on a variety of topics that were designed to help us in our work and relationships. Prior to that, most of us only knew each other from frequently reading and commenting on each other's posts.
---