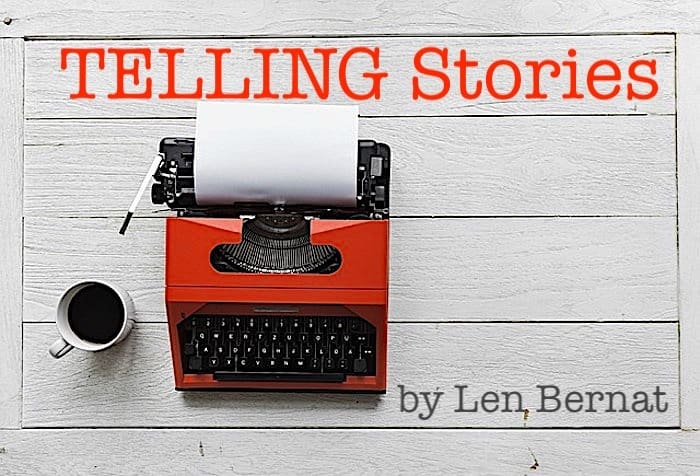 I walked into a cold, sterile room carrying Bubba. He had been through so much – an operation to correct problems in his spine – a painful kidney infection – and now cancer. He had fought a good fight – but the pain was now so bad that I even hurt for him.
"The doctor will be in shortly," the young girl said as she gently patted Bubba's head. In the old days, he would have given a look that said, "Don't stop – I like that." Now, he whimpered as if any touch brought pain.
I sized up the large table in the middle of the room. I gently laid Bubba on the table and then I crawled up there with him so that his nose was right at mine. He tried to lick my face but could only snuggle closer and lay still.
I remembered the day I found him. I was tearing out unused railroad tracks for a salvage company when I caught something moving out of the corner of my eye. I quickly stopped the bobcat, shut the engine off, and listened. Then I heard it – a high pitched bark that clearly signaled that I was supposed to be frightened.
"Well, ain't you one big bully." I said as I climbed down from the bobcat, "I assume I am supposed to be scared." I knelt down and held out my hand and the tiniest wiener dog in the world slowly started to come forward and sniff my hand. Once he realized I was not a threat, I stood up. "Bet you are hunger. Well, follow me."
I walked to my truck and opened the passenger door. I knew I had a half of a ham sandwich left from lunch. I fished it out of the bag and turned around. Sure enough, the little guy was right there. I sat down on the ground and looked him in the eye, "If you want this, come and get it."
And with that, Bubba, the railroad dog, became my constant companion. No matter where my work took me, Bubba was more than willing to hang out with me, warn me of snakes, and make me laugh. We just understood each other – we were best friends. When I almost drank myself to death – he was the one who made me realize I needed to get to the hospital and never touch another drop of booze. When I went
through my treatment for cancer in my mouth, he never left my side. I remember how sick I was – how I just felt like giving up – and Bubba would suddenly be right in my face with a look that said don't give up. I remember telling him, "Okay, Bub, together 'til the end."
So now, I will be there for him. Shortly the doctor will come in and put him out of his pain. I will stay here on the table with him.
Bubba suddenly stirs and looks at me – his eyes telling me he just wants the pain to end.
"It's okay, Bub. I am here – 'til the end."
Point of view: My little brother, Frank, loved Bubba – and Bubba loved him. They were perfect together – they cared for each other – and yes, Bubba saved his life. So, this is my tribute to a special little guy.