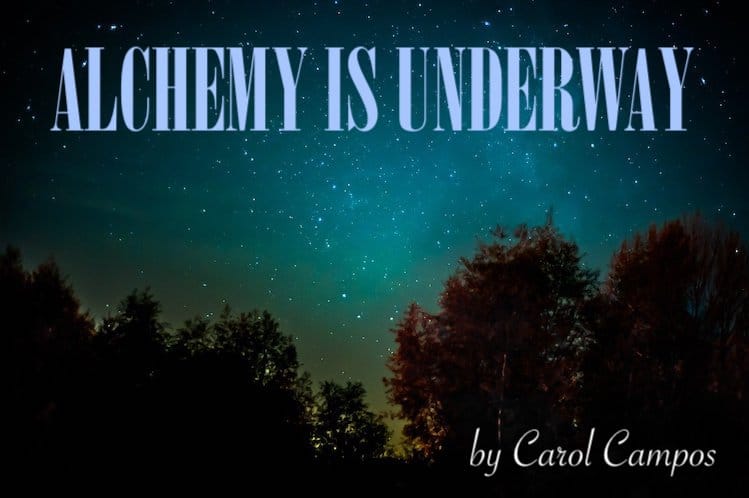 These days I have only a vague idea of which clothes are in style or what beauty products are popular. This is partly because I've worked from home for the last 4 years and partly because my priorities have changed.  Because of social media, I see which skincare products are "must-haves," but I'm not rushing out to buy them.  However, there was a time when I had my finger on the pulse of every new make-up trend.  I knew the "right" shoes to wear, how to wear my hair, and what perfume to buy.   I give to you… TA-DA!… my thirteen-year-old self, the "me" who only thought about the outside. "Inner work" wasn't even a glint in my eye.  Even the adults around me had no clue (or interest) in such topics.
The summer before I entered 7th grade, my mother gave me my first Seventeen Magazine. I remember thinking that this was out of character for her, but it was a very happy surprise.  I'll never forget it.  Brooke Shields was on the cover.  She was thirteen and beautiful whereas I was awkward and mousy.  I poured through the pages over and over. I studied the make-up tips and couldn't wait to buy my own stash of eye shadows and lip gloss.  I took the "How Good a Friend Are You?" quiz and aced it—naturally.
I discovered Tickle deodorant.  It came in 4 different scents and each scent had its own distinct packaging: blue, pink, green, and yellow. Tickle's big selling point was that it had a much larger rollerball than other deodorants—very important when you're 13.  I picked the blue bottle for no other reason than blue was my favorite color. I wasn't crazy about the scent, but that didn't stop me from slathering it on.  Of course, the irony of the situation was completely lost on me.  My 13-year-old armpits were bone dry, but after slathering on Tickle I would have to hold my arms up and fan my armpits.  If it's true that "necessity is the mother of invention," then we have Tickle to thank for all the dry solids on the market today.
There were also some unfortunate Avon purchases.  Every year a few girls in my class would pass around Avon catalogs.  I don't know why, but we were all big on the perfume. I'm guessing because it came in cute decanters and pins.  I remember buying a rabbit pin for Easter. It had a little compartment in the back that contained solid perfume. It smelled delicious. But one day I forgot to take the pin off my shirt and it went through the washing machine and dryer. The pin survived, but the perfume did not. I was crushed.  One Christmas I purchased a snowman decanter filled with "Sweet Honesty" perfume and the scent was honestly awful. But I sucked it up because I HAD to have it.  I mean, it looked cute on my dresser.
For the next few years, the arrival of Seventeen Magazine's back-to-school issue was one of the highlights of my summer. My friend and I would each get a copy and compare notes. Did I have my Bonnie Bell Lip Smackers? Check.  Would I be getting Fair Isle sweaters in multiple colors? Check. Had I read the article about Robby Benson being "one of the good guys."  You bet your Sweet Honesty!
As I entered high school the stakes were even higher. The good news was that I was starting to make my own money. Good thing because my mother couldn't and wouldn't justify paying a small king's ransom for Jordache jeans.  Looking back, I can't blame her.  I had plenty of jeans and "cords" from The Gap. But if Phoebe Cates was wearing Jordache, then so was I.  At the time, "keeping up with the Joneses" was weirdly exhilarating and it was simply a part of life.  Every girl I knew felt the same way. Granted, I lived in a very small town.
Lately, I've been thinking about how nice it will be to dress up and meet with friends and clients.  It's been a long time since I've worn anything other than yoga pants.  I know I show up differently when I'm dressed up.  I feel like a new version of myself. I'm still me, still authentic, but I carry myself in a different way. But, unlike in my early teen years, it's freeing to know that a nice outfit isn't tied to self-worth or outside validation. It's simply fun and a new way to express myself.  Truth be told I'm always happiest in soft, cozy clothes and I don't care if they're from Neiman Marcus or Target.  And that leaves me…tickled.