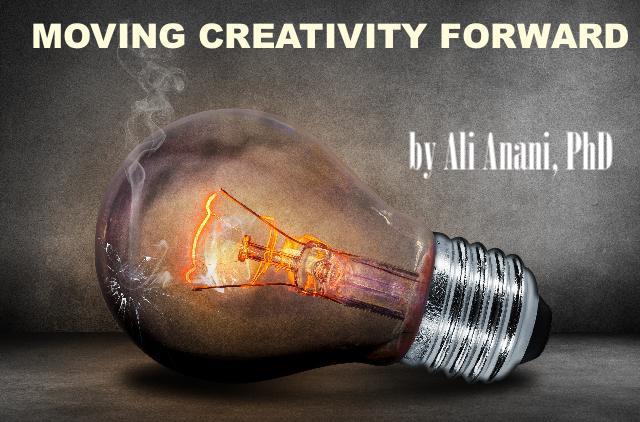 This post offers three simple rules for whatever you do in life. If you are a teacher, lecturer, presenter, ads writer, negotiator, communicator, or whatever the three simple rules shall apply.
The seed of this post
I wrote a comment on a recent post by Farooq Omar in which I wrote, "The paradox is that we learn more from what we do not know than from what we know". What we do not know are holes in our knowledge.  The question if holes in our knowledge can be a trigger for searching for more knowledge brewed in my mind. The post describes my journey of discovery that led to sharing this post with the readers.
Importance of holes in knowledge
Holes are everywhere.
Our brains have black holes. These holes are the seeds for great researches on brains and how they function unravel its 100 billion wires and 100 trillion connections well enough to explain how it works. Mind the gaps: The holes in your brain that make you smart offer a great explanation of these researches.
The universe has holes. These holes are spurring research in various directions to improve our understanding of the universe.
Fractals have holes in them, as they do not fill their spaces entirely. Knowledge is a fractal that in whatever we know shall never fill the space of knowledge and holes shall be there. The more we fill the holes, the more holes shall appear.
The most captivating holes are the holes in our knowledge.
An important learning technique is "learning by hole filling." A post I found most interesting in exploring this learning by filling holes is this post.
The post suggests three simple rules with change in their arrangement for filling holes of knowledge. I apply the same rules here with examples to show that these rules apply to all aspects of our lives.
Before I reveal these three simple rules, I want to start with an example. If I am a teacher and give my students homework to count the number of rice grains in a bag would they do it? They do not shall nor for they do not find it has a purpose and is not meaningful. If they obey and start counting the rice grains, they shall find the homework boring and serves no purpose. It also does not add to their knowledge and fills no knowledge gaps.
For the homework to be meaningful and in line with learning with hole filling they need to apply three simple rules. These are:
A knowledge hole is created by a need
A hole must be small enough for a student to fill
Students must have something with which to fill the hole
Applying the three rules of learning by filling holes
Self-motivation to learn is a sure way of learning. The students need to know something that interests them. While learning the teacher discretely hides another, need to fill- an emerging learning hole. The student(s) has now both an original need and an emerging need together with the tools to follow and focus on filling this need. I represent these in the triangle below:
In doing so, I have a hidden intention- that is for students to uncover by themselves and get interested in filling this new hole of knowledge. I suggest for them the triangle just to introduce them to the Sierpinski triangle. This is a famous triangle to teach fractals. I do not ask the students to learn this triangle. However, when they see the exciting fractals we may produce from triangles they build the self-desire to explore it more. I introduce the students to an expert programmer to show them how three rules may interact and produce fractal triangles with many voids in them… They now want to learn more about other fractals. They have the need, the desire, and the tools to do so.
You dear readers may want now to know more about fractal triangles. Well, the source is available and it has many animated and fabulous fractal triangles. The source is free. Just go to Wikipedia to have fun learning.
Think about the three simple rules
If you think about the fractal triangle of the three rules above you shall find they are extensible to whatever we do.
You want to write a post that interests the readers- give them a simple main idea of interest to them. Make sure you suggest to the readers an idea to explore. If they do, they shall find a new learning hole that is pertinent to what they read. They may click the link, discover new knowledge that appeals to them, and want to lean to fill the learning hole. Make it easy for them to click, as the readers shall need little effort to reach the desired material.
The same applies to communication, negotiation, and persuasion, lecturing, making presentation,s and whatever comes to your mind…
In very simple words change the adage you can take the horse to water, but you cannot force it to drink it. Change it by applying the rules to: take a thirsty horse to a reachable source of water that is clean so that the horse may drink it without you having to force to the horse to do so.
I challenge Dennis Pitocco to make people join his quest to Rediscover Humanity at its Best with a keen desire to drink its water by using the three rules.
I challenge Julie Winkle Giulioni because she said in a comment "Thanks so much, Ali. We've all been stretched beyond that productive point…" My challenge to you is to make people feel the desire and want to fill the need of stretching themselves beyond what they can do now.