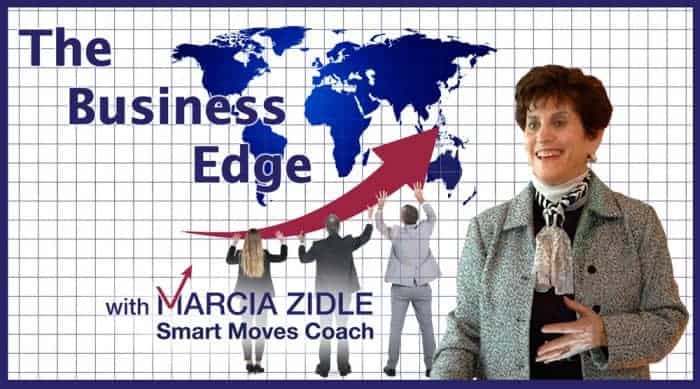 DID YOU KNOW that growth is a double edged sword?
When it's well planned and well-managed, it has the potential for providing tremendous financial, professional and personal rewards.
When growth is poorly planned and uncontrolled, it often leads to distress and failure. The issue is not whether to grow- but how to grow with leadership smarts. Whether you are a budding entrepreneur or a veteran executive, be aware of these three truths:
What You Need to Know About Growth.
Growth can be scary.
Growing a company or organization means taking risks — and moving outside your comfort zone can be scary. There are times when you may find yourself on the razor's edge between success and failure.
A good leader has to be able to face down the demons of growth — and prevail. Ask yourself if you are psychologically equipped to lead your employees or your investors on the roller coaster of growth.
Growth will require you to change.
At each stage of development, you will have to take on new sets of leadership roles. You must delegate roles to others and keep asking the questions, "What are the things only I can do?" And what are the things others can do?
You answers need to change each time the company moves to a new stage of development. One way to learn more about the changes you have to make is to talk with those who are further along on their leadership journey: Join a CEO group or find a coach or mentor.
Growth is all about the people.
Yes, you have to have a good business plan, capital to expand and customers to buy. However, It's your people who help you execute the plan, provide the services and products to expand, serve the customers that will result in you achieving your growth goals.
Therefore, attract and hire awesome people — don't settle for warm bodies. Reward high performers who share your goals and values. Get rid of those who don't. Create opportunities for employees to grow and develop within your company, and let them know how much you need and value them.
Smart Moves Tip
An organization cannot sustain growth if it does not have the necessary infrastructure. One of your roles as leader is to make sure the 5 P's, of smart growth, are identified, defined and aligned.
The 5 P's include: your purpose – what are you about; then your plan and priorities – where you're going and the most important actions to get you there; and finally your people and performance – having the right folks in the right seats on the bus doing the right things and getting the right results.
Share with others your experience as a leader in planning and executing the growth of your company or organization. What are some of the lessons learned? 
My Motto Is:
"If you do what you always did, you will get what you always got. Therefore, MOVE outside of your comfort zone; that's where the MAGIC happens." To bring that magic to your leadership and business, subscribe to Marcia's monthly Execubrief: "Business Edge – Smart Growth Strategies" with a insights, inspiration and intelligence on how to build great businesses that matter – those that do well and do good.
What's Your Success Score?
Are you starting a business; growing a business; selling a business or re-charging a business? Do you have the right stuff to build a highly organized, innovative, productive, and profitable enterprise? How well does your business stack up with other companies? The ManageHub Success Score will tell you!