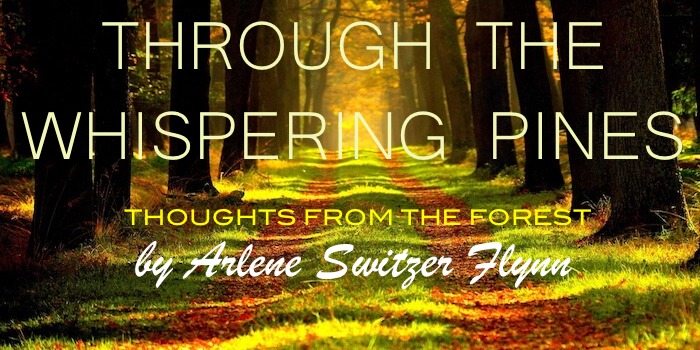 Mothers have eyes in the back of their heads. Grandmother's have eyes in their hearts. I used to have eyes in the back of my head, and then along came the daughter of my daughter. A circle of sorts began, my daughter became more like me and I became more like my grandmother. Sunday dinners with family took on a somewhat different tone. Homemade bread baking in an old wood cook stove sending out an aroma deep within the Forest of my mountain home. The rocking chair I would run toward and leap forward into the arms of my own grandmother is now my rocking chair. It holds generations of memories including my own to share with all who choose to visit me here deep in my Forest home.
I remember the daughter of my daughter and her first visit to my Forest so we could meet. A crackling fire burning in the old stone fireplace and me rocking away as I opened my arms to receive such a tiny little thing all bundled up and handed to me. "I won't be long", her beautiful mother said and kissed me goodbye. Alone now we two, I looked deep into her lovely eyes as hers locked with mine smiling. There in that moment of shear bliss the daughter of my daughter and I knew all there was to know as life renewed itself again.
"Don't blink", I told my daughter upon her return as she opened her arms for me to return the daughter of my daughter on that blistering cold snow falling night; but blink she did and now you are grown. We three women share the memories of those early years together. The seed's of wisdom of days gone by linger in that old rocking chair and now it continues beyond my Forest to share with you.
No cell phones or text messages live here in my Forest to tell me it's Pea planting time in my vegetable garden. My garden is fertile from years of care. Do the same with your life and you will sense destiny when it comes knocking upon your door. Do not complain about the noise either, it seldom knocks more than twice. Run boldly through and behold the unfolding of the most astonishing things.
Consider this time we spend together here in my Forest, where all can gather a haven of sorts, a save place of wonderment, folly and wisdom.
Remember to play nice in what may seem a big bad world; always lend a helping hand to those that cross your path in life and if you need to take your own break away from life's storms, revisit me.
Pass the Knowledge On!