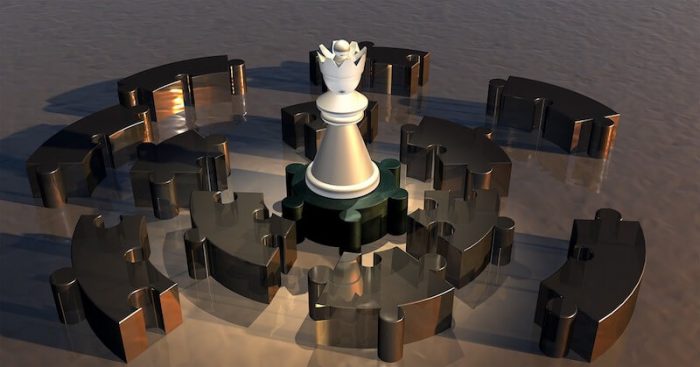 Imagine being a daughter of a man who leads a renowned political party. Your father has seen humongous success and you have cherished all of its fruits. You are geared up to follow the footsteps of your father, and you have gotten the right education for it and that too from the top-notch international institutions. You are well prepared to lead a male dominated society except you belong to a religion where women are not allowed to even be considered playing any other role than staying home. Everything was great until a military leader in the disguise of Satan comes and gets hold of the throne making your father powerless and imprisoned. You are deprived of your acquisitions and tortured to the greatest extent. Your world, your dreams, your life is suddenly upside down. Everything seems to be upside down. What will you do? Will you strive to make things better or will you let them get worse? While many may give up, this woman decided to fight to get justice not only for her family, but for the people of her country.
Yes, we are talking about Pakistan and its first and only woman Prime Minister, Benazir Bhutto.
The Woman of great Courage
Benazir Bhutto, the woman of utmost triumph and power, has been through several phases in her life. It would be right to say that she was an offspring of privilege, and she took the mantle of leadership from her father Zulfiqar Ali Bhutto, who has served Pakistan in innumerable ways and was considered as the magnetic and searing leader of Pakistan People's Party (PPP). He transformed himself into a saint of democracy. Unfortunately, he was executed in 1979 by General Zia-ul-Haq, a military tyrant, who took over the reigns of Pakistan by military coup. But Pakistan has yet to see a historic figure emerge out of all these chaos.
The Emergence of a courageous leader:
When it comes to leadership, we all know that courage is one the most important characteristics distinguishing a true leader from the herd. How many of us would agree that a leader should enter den, knowing that Lion is inside?
Benazir Bhutto was privileged. She had an impeccable academic career at Harvard and Oxford and could have stayed out of Pakistan, but this determined lady still returned to Pakistan despite knowing the fact that return to her own country could cost her life. This indeed was a courageous move especially knowing that Pakistan is a male dominated Muslim country and its barbaric politics had seen her dad and two siblings hanged, shot and harmed one by one.
What made her return to Pakistan was her decision to serve her country. She was so determined to serve, help, and free the country that the fear of losing her life didn't intrude her decision.
Before returning to Pakistan she defiantly said: "The time of life is written and the time of death is written – and nobody can die before their time is up."
What she wanted to do was to use her time, her life dedicated to the people of Pakistan.
Mettle is tested:
While her return was heartwarming for the supporters, it was not all a red carpet welcome by the government and opposition parties. She activated her party to get the justice, and freedom for the people and establish democracy back. However, this political movement led her to house arrests and exile all through her political vocation. She continued her campaign. You can imagine the mullahs' protests to a lady's administering an Islamic country. She even defeated this strong group and prevailed upon admirers all around the world for her political abilities and empathy. She plowed through the oppositions after going through a lot of trouble.
In her autobiography, "Daughter of Destiny", she described the brutal conditions of her cage. She wrote:
"The summer heat turned my cell into an oven. My skin split and peeled, coming off my hands in sheets. Boils erupted on my face. My hair, which had always been thick, began to come out by the handful. Insects crept into the cell like invading armies. Grasshoppers, mosquitoes, stinging flies, bees, and bugs came up through the cracks in the floor and through the open bars from the courtyard. Big black ants, cockroaches, seething clumps of little red ants and spiders. I tried pulling the sheet over my head at night to hide from their bites, pushing it back when it got too hot to breathe."
The sort of courage, which she possessed couldn't be described more perfectly. Quite evident that she didn't lose courage despite facing humongous hardships and tortures. She bore the brunt, and consequently, she reaped the fruits of her hard work and was elected as the first woman Prime Minister of Pakistan in 1988. This is not a small feat considering Pakistan's political system which is heavily influenced by the religious leaders who openly discourage the participation of women even in low profile activities.
She wrote:
"I didn't choose this life, it chose me, and Born in Pakistan, my life mirrors its turbulence, its tragedies, and its triumphs. Pakistan is no ordinary country. And mine has been no ordinary life."
We couldn't agree more with her. She, without any exceptions, led no ordinary life. Her life was an epitome of supremacy.
Ambitious Woman:
As a Muslim lady pioneer, Bhutto was more of a famous figure in the West. Be that as it may, her genuine career in office was just a populist display and accomplished little achievements. She said in her own particular words, "I am not one of those leaders who sell lies and buy time." She likewise stated, "No leader, no dictator could do what I have done."
In a land so enriched with diversified cultures, it is of extreme significance to keep the general population and the nation in peace, amicability, and solidarity. This duty is without a doubt troublesome and requesting. Just a man who is touchy to the sentiment of every one of the general population and knows how to respect their qualities can convey them to a stage where they execute as a country.
This phenomenal task could not be acquired in the historical backdrop of Pakistan by any individual or association, except by the first female Prime Minister of Pakistan, Benazir Bhutto, who was exceptionally ambitious. Her character, her identity, and her part as a mother and of course the Prime Minister of Pakistan is a wellspring of motivation for many. Not exclusively did she hold the four areas in an assembled state, but additionally worked for the betterment of ladies in a male dominant society.
However, the greatest and foremost accomplishment of Benazir Bhutto was that she mold the heart of every girl and woman in the country who was told that she could not pursue her dreams or goals because she is a woman. This was due to her determination to fight for women rights and to prevail gender equality.  There in itself lies a great leadership lesson!
---
References:
https://www.pakistantoday.com.pk/2012/01/03/benazir-bhutto-an-inspiring-woman/
http://www.mirror.co.uk/news/uk-news/an-inspirational-leader-531063
https://www.nytimes.com/2014/12/27/opinion/the-legacy-of-benazir-bhutto.html?_r=0