On my daily walks, I commune with mother nature.  In my childhood, I'd feel her presence day and night.  I'd laugh when she'd toss my hair with the wind. Hug her tightly when she dried my tears with the sun.
She delighted in me and I in her.
I remember the moon and stars above us, in, and through us; the sacred umbilical cord to all things.
And so, she is and so we are.
As I walked this morning, my heart was radiant with love for her.  My joy spiraled up to my lips, making it impossible not to smile.
In the middle of this happy feeling I heard her say, "Feel them.  Feel those who miss you."
I hesitated for a moment, the smile dropping from my face.  I hadn't expected this break in sacred communion.  While I would accept the invitation, I also noted my initial resistance to it.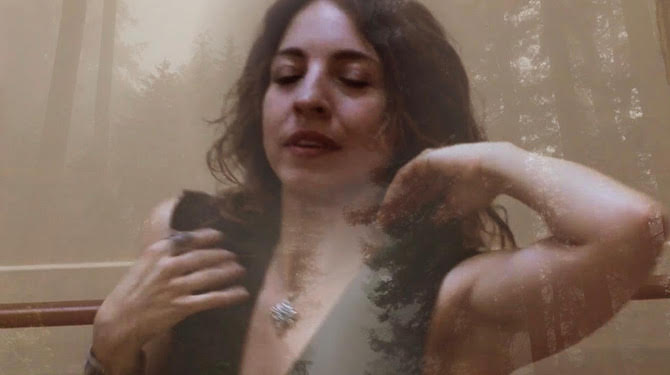 Choosing from an empowered place I began.  I felt the weighty frequencies of communing, loving and appreciating slow to stillness.
I was bare.
Waves of being missed pulsed through me and I began to sob.  My heart heaved with ocean-like rhythms; my spine ached and throbbed.
I bent over, wrapping my arms around me.
My ovaries began to ache, sending intermittent pangs of pain through me.
I didn't know who was missing me, whether they were the souls of the living, of the dead, or both and it didn't matter.  I just allowed myself to receive.
Glorious, awful, beautiful, sad, unworthiness, and safety pulsed through me unwillingly and cathartically all at the same time.  I fought the discomfort of being deeply loved.  I fought the discomfort of truth: that I matter, that I'm missed, that I'm valued, that I'm worthy, that I already am.
I fought the reflex to love and appreciate others, to worship, honor and commune.  I fought it because it was in the way.  It was a shield against receptivity, the place most vulnerable.
You are missed, my love.
You are missed, dear reader.  You are missed in the most palpable way.
Give yourself a place, a space, some time to slow your thoughts to stillness.  Give yourself permission to let go of positivity, doing, saving the world and creating for a bit.  In that space allow yourself to be missed in the felt experience of your body.  Leave your mind out of it for a while.
You are missed.