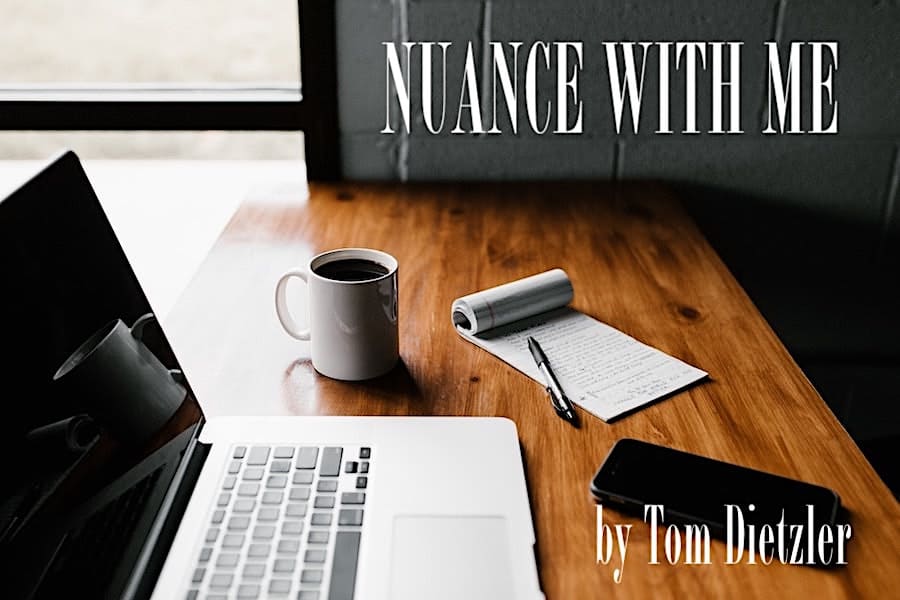 This piece is about a single six-week period during the summer of 1975.
I have a rare opportunity here at my fingertips. Anyone who knows me would think that this is a no brainer. Nothing is a no brainer where I am concerned. As I like to paint verbal scenes in multiple colors, I have no idea what the final product will look like. I start writing with a simple topic in mind. I don't really know where my inner dialogue will take me, nor do I know that I will reach any conclusions. I love what the late Joan Didion said "I write entirely to find out what I'm thinking, what I'm looking at, what I see and what it means. What I want and what I fear."
We found a stash of letters that I had saved. Letters from all kinds of people for all kinds of occasions and from all over the world and from people who have peopled my life. It makes me feel a bit nostalgic. It makes me feel somewhat sad. It also fills me with a bit of awe and wonder at how lazy I have become. I was a very busy letter writer at one time. I mourn that I let that function slip away. I want to try to become some sort of letter writer again.
I am not resolving to become a letter writer again – I want to become a writer of more consequence, and I want part of that to be reflected in my personal communications. Is that diplomatic enough?
Starting in the middle of July 1975 for six weeks, I was an employee of the Department of Natural Resources for the State of Wisconsin. I lived with probably a hundred or so other kids of my approximate age at a camp in rural Neshkoro, Wisconsin. Neshkoro is about an hour from where I grew up in Kimberly, and the camp sat on the bank of the Mecan River, thus its name "Mecan River Youth Conservation Camp." We were paid the princely sum of two dollars an hour, half of which was retained for room, board, and sustenance.
None of the work was glamorous. We weekly rotated through different jobs. For the week that I spent in Forest Management, we cut down trees in a 100 by 200-foot area, which would eventually become a parking lot for trout fishermen to use on a nearby stream. We were not allowed power tools of any kind, nor were any used kept or considered anywhere near us. No chainsaws, nothing that could be powered by gasoline, electricity or anything that would make it a power tool. I won't add anything about brutal heat or mosquito or bug infestations since I don't recall either of those to be the case.
It was my first time away from home, so almost immediately homesickness set in. I hadn't yet learned how to lean into my social butterfly status. An older me would have pounced on that set of circumstances like a pirate ransacking a rum factory, but this was 17-year-old me, and I hadn't learned how to flex those muscles.
When my parents didn't buy into my complaining about a knee injury which I don't recall whether it was serious or not, so I am assuming that it wasn't serious, I took inventory of my options and latched on to one that served me well and helped me to flex a different set of muscles. I wrote letters. Lots of letters. My mom saved some of my letters and I read one the other day that I was setting a camp record for letter writing. I don't know how many letters I wrote in those six weeks, but I do know that I enjoyed it and it helped me to start developing a certain adroitness with the written word that has come to serve me well for a good portion of my life.
I have a lot of the letters piled on my desk as I write this. I have had a whole bunch of thoughts and feelings and emotions while I write this. I have stopped and started writing this piece a few times already. Right now, the most pronounced feeling that I have is dread.  I am dreading coming face to face with 17-year-old me. Turning back the clock nearly 50 years is daunting. I had deep, personal, sincere relationships with lots of the people who I exchanged letters and cards with, and most of them are no longer in my life. That embarrasses and shames me. I have letters from my parents, and I can't read them. The ones from early in the six-week session are chiding me and encouraging me and cajoling me and shaming me for wanting to quit and come home. I am glad that they would not relent and let me come home, it forced me to grow up some and learn about hard work, about being part of something worthwhile and bigger than myself.
As usual, my mom beat the horse well past death. But that's just her nature. I love my mom and at 93, she has lived a great life. She never has to feel as if she has left anything unsaid. Never. She lost her dad before she was a year old, so I guess she can't be faulted for not wanting anything in her heart to not be released, as she knew better than anyone how tomorrows are on the calendar but not everyone gets to turn to that page.
Teen drama aside, I was looking for some historical markers and some time capsule moments to reflect upon as I read some of the letters. My brother John was getting married a week or so after my stint as a DNR mini ranger ended. I got a card from his bride-to-be who is now my ex-sister-in-law. Now that I think about it, she was only 19, just two years older than me. I was so looking forward to that wedding, I was best man. Really, I was. The joke between my brother and I was "How come you're the best man?" Answer: "Because I AM, the best man!"
Stamps were 10 cents each then. I continually was asking my parents to bring more stamps. That is kinda like asking for money, but heck I was just trying to get through.
Some of the letters made me laugh. A priest friend of mine sent me a letter extolling the virtues of air conditioning and having access to a swimming pool and kept reminding me that I had access to neither. He sounded as if he was about to express sympathy and quickly added "Tough shit – you chose this!" Another letter, from a female friend, said that she saw my graduation picture in the window of a local photography store… are those even a thing anymore?
There seems to have been no shortage of teen drama. But only having the letters that I received, there aren't enough breadcrumbs for me to put together all that was happening. I do have some letters from me, but they're only the ones that my mom saved, so I wasn't taking apart any of the situations that were referred to in my friends' letters. So those grand schemes, heartaches and plots shall be forever lost to history. I hope.
Part of me wants to talk to these people again and try to dredge up our relationships and maybe regain some of the lost camaraderie and closeness of those days. Most, probably all these people were good people. We had shared experiences, laughter, stories, moments, and memories… and these letters are written testaments to bonds of friendship. How would any of them respond to overtures of curiosity after 40 plus years of silence? Succeeding generations shall not have to deal with the angst of finding long lost letters.