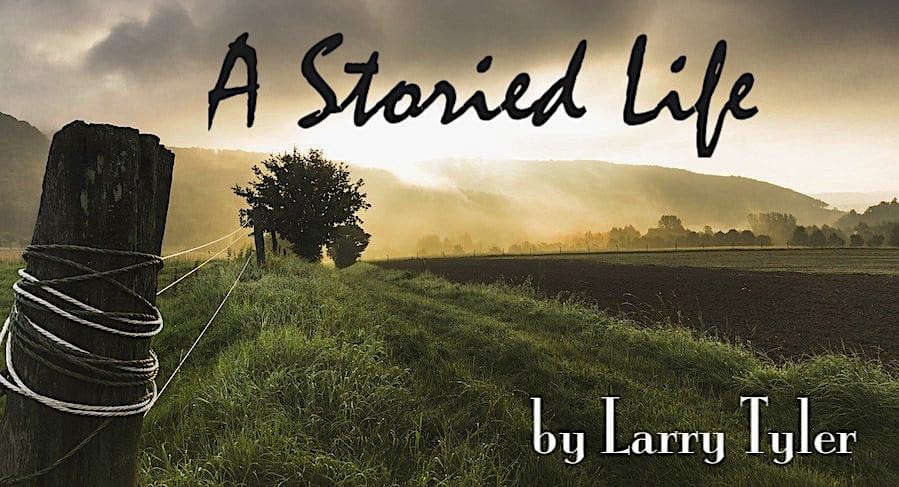 The fields were dry and the wind blew the dust across the dying crops, some wilted tobacco lay on the ground a casualty of the summer drought.  I walked slowly down the rows picking up dry dusty soil and watching it flow through my clenched fist.
SEE PART ONE BELOW⤵︎
Life is hard when we are without hope, despair grips the spirit and darkens the soul.  In the distance the tractor sits silent, sand drifts gathered around the tires.  The gas tank was empty, and daddy had no money to fill the tank.  Hope had forsaken him, leaving his heart as dry and empty as the barren field, yet daddy was still unbroken.  He stood looking back across the wasteland that was once a green crop.  He knew his family stood still, quietly watching him, wondering what he would do next.
Maybe he could give us hope or words that would make us hold our heads up again.  Maybe he would comfort us with his words and wisdom
Tears ran down daddy's face leaving wet streaks on his dusty face.  I had never seen him cry and I could feel his pain, knowing I would never forget this moment. The weight of the crisis was raw, bearing a pain that breaks most people's spirit.  It was a time of no hope, a desperation unknown ever before in my daddy's life.  We all waited on the edge of the tobacco field, silent, helpless, just wanting daddy to say something that would make the pain go away.  Maybe he could give us hope or words that would make us hold our heads up again.  Maybe he would comfort us with his words and wisdom.  Daddy walked off the field, down the dirt road, climbed into the truck, and drove away.  We just stood there in that dusty, dry, and windblown field until night fell and one by one, we walked home and ate supper in silence.  There were no words that we could find to say, only the weight of silence filled the room.  Even our dogs would make no sounds that night.
Just before the morning light, I could hear the rooster crowing and in the distance, I could hear daddy's old truck making its way down the long and bumpy dirt road.  One by one we walked through the dark house and saw mom standing on the porch watching daddy back the truck into the yard.  He had a big trailer attached and slowly backed up to the lip of the porch and cut the engine off.  He had a large picnic basket filled with biscuits, ham, and a bowl of scrambled eggs.
We all gathered around, and daddy spoke with a voice that cracked with emotion.  He said, we find ourselves at a loss as to what we might do to remedy this frightening time.  Let us not say we failed, nor look at the ground and embrace that hope deserted us.  We are not forsaken and hope lives like a dim flame within each of us just waiting to burn like a bright flame.  Let us just say we had a dry spell, a rough patch of road.  We will never walk these dust fields again.  We will walk away from this place and once again we shall know hope, joy, and a new future.
Within a few hours we had packed up everything we had in the old plank house and daddy drove us toward a place where the sun rises every morning over the ocean waves.  I never saw daddy cry again and he never lost sight of hope.  He lived a life filled with a love for family and his last moments were fishing by a lake with his grandchildren.  Daddy gifted me with many words of wisdom, and they were used a lot in my life.  No matter what happened in my life I knew I could walk past it and I never had to give up or lose hope.