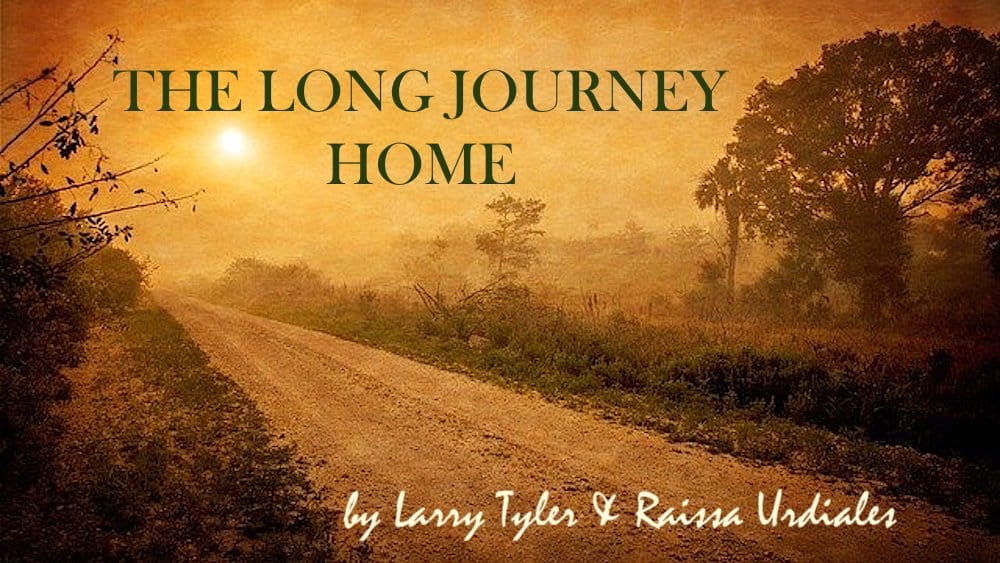 He came here often when I was a kid and he was this larger than life character.  He played to the crowd when he came through the door.  He would buy coffee for everyone and thrill us with his stories.  We were all brooding poets and he would give us advice.  Since the café was also a used bookstore, he would read to us from some obscure edition.  He would randomly open the book to any page and have us entranced with his storytelling voice.  We all knew he was getting his book published and we all wanted to be his apprentices.  He loved to tell us stories about his travels.  He would pause, and we would all hold our breath, slowly sipping his espresso he would ask if he told us about the time he was in Cuba fishing with Hemingway.
As we grew older we all took many different paths in life with some of us getting published, some going to college and me going on the road playing music.
As we grew older we all took many different paths in life with some of us getting published, some going to college and me going on the road playing music.  I would always ask friends how he was and if he had a new book coming out.  They would say he is getting older, but he still comes to the café with its leather-bound books and strong espressos.  The last time I saw him he was sitting by a window alone as most of the crowds of the past had migrated to drive-through coffee at Starbucks.
He was a local hero for a while holding court with a new generation of apprentices.  His books were local Lowcountry gothic novels.  He loved Edgar Allen Poe, Hemingway, and Harper Lee.  As the years passed people's interests changed and his books sold less and less.  He came to sit at his table by the window every day.  For a while, his love from Charleston came to be with him and he was happy but in time she too faded away.  He had no children, so he became a recluse spending his days at the café.  He lived in a nice apartment over the café, a benefit from the success of his first book.
Rumors abounded that he was writing a new book.  The book he always wanted to write, the book about his life.  Of course, we all wanted to know if he really knew Hemingway.  In truth we all wanted it to be true.  He had a whole table to himself with papers spread everywhere.  He always tipped the server well and she seemed to have a soft spot for him.  It came as no surprise that she was a poet as well.  It was thought that maybe she was his long-lost daughter but maybe he was just helping a kindred spirit.  He had a little lapdog that was always near him and no one said much about it.  He seemed to need that dog as much as the dog needed him, a love given unconditionally.
I came home for a visit and, of course, I wanted to see him.  He was so important to me in my development and love for literature and writing.  I was shocked when I walked into the café.  He looked so tire and so used up.  When he saw me, his eyes lit up and he said, "so the prodigal son returns home."
He remembered me, asking me to sit with him for a while and I asked if I could show him my manuscript.  He took the papers and read them slowly a frown here and a smile there. He looked at me and smiled telling me to keep writing from the heart even if you never sell a thing.  I spent the day with him and we talked about our travels.  When I left I paused at the door and for that one moment I imagined him making his grand entrance, but today he was a tired old man that was forgotten.  It made me sad that he would never get to finish his stories.  He looked up at me and said, "kid did I ever tell you about the time I sat at a café with Hemingway drinking tequila in Cuba?"  I knew that day would be the last time I would ever see him.
---
Chapter  Two by Raissa Urdiales
It had been a cold day along the shore of St. Simon Island.  The type of day where the wind off of the water feels like it goes right through you and freezes you to the bone.  I was in need of a cup of coffee and a cozy atmosphere to take the chill off.  I entered the Writer's Café for the first time and was immediately drawn to a man sitting at a table writing with a cup of espresso keeping him company.  I am not the type to introduce myself to strangers but I was drawn to him.  He seemed sad and tired yet I felt he had life that was looking for an outlet to be expressed.
I politely introduced myself and explained that I was just visiting the island but was considering moving into the area.  I was curious if he had any guidance on places to live and what the area had to offer.
He told me of the days the café had been full of life.  A time that many would come to visit him to get his impressions on their new works of literature.  As he got older fewer people would come.  He now realized that those interactions were also his inspiration to write.  With the lack of people coming to the café he was a candle that's wick was near the end of his creative life.
I was saddened by what he told me.  I had heard of the great writer in the area and realized then that this old sad man was that same once vibrant literary genius. What could a humble person like myself do to awaken the creativity that still burned like a fire within him?
The next day I went back to the café with one of my paintings to show him.  His eyes twinkled with delight and he started telling me a story of what he saw within my painting.  I asked him to write it down so I could add it to a posting I would make later to accompany it.  He gave me a quizzical face and I realized then that he was not aware of the progress made with technology.  I moved from across the table to sit next to him.  I could smell the cologne that reminded me of my father.  The deep woods smell but yet still had a sweetness of what I expect the colors of a butterfly would smell like.
I showed him my phone and scrolled through my artwork.  He told me what he saw and to my surprise, I saw it too.   I promised to return and he gave me a wink and a smile and raised his cup of expresso to me and said: "until next time my new apprentice".
Creativity is not a single experience but is instead the interactions between others that make it come to life.  Share your creativity and allow it to grow and bloom.
---
Point Of View
Too often in life, we give up our passion in life for the gains of success and pleasing others.  We are strong and resilient in our ability to reach the lofty heights, yet we seldom show the courage to pursue our dreams with the same passion and drive.
We become a misty reflection of who we might be.  We become the forgotten and drift toward obscurity.  We find out too late that we have one more book to write, one more adventure to experience and maybe one more love to feel.  Remember what you once imagined then unleash it.
Author's Note: This is Part One of the "Long Journey Home" Series.