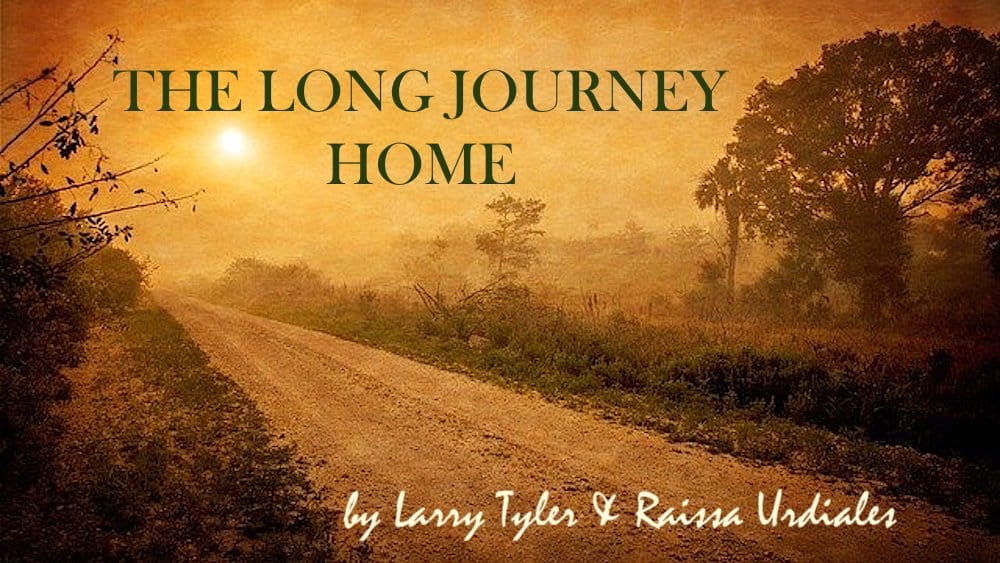 Raissa brought in the morning paper and there in the literary section in bold letters, "Theodore B Grant crossed over quietly in his sleep."  Pauline slowly read the tribute to her father, poet, and writer.  Meanwhile, Ricky received information from his state police friend that Richard had booked a room at the La Concha Hotel in Key West.
It seemed that we would be heading south and treading in the steps of Hemingway.  We would all go back to where it all started after saying one last goodbye and putting Theodore B Grant to rest.  We would find the lost manuscript and Pauline would have her legacy.
Chapter One
The fog floated up the Frederica River, thick and swirling, muting the sound of the gathering.  The ruins of Fort Frederica were softened by the early morning mist.  It seemed that ghosts ran down the empty streets like visions from a late-night dream, teasing us by revealing nothing.  A single mast broke through the fog and the muted sound of an anchor being dropped midriver drew our attention.  The sound of laughter assaulted the gathering crowd that had come together to say goodbye to Theodore B Grant, rumored to be a Pirate, a Poet and a friend of Hemingway.  Perhaps he was a bit of all these things.
Johnny Johnston flew into Saint Simon late last night and met us at the Writers Café.  The bourbon bottle was smooth and cool to the touch.  It was an aged small batch that Theodore was given by his publisher upon publishing his first book.  He always said to save it for an inspiring moment.  I was certain that this would be that moment.
Johnny and I hadn't seen each other in forty years.  The wooden chairs were worn from years of sitting but they bore our stories and our silences through the long night.  Johnny spent a few hours writing Theodore's eulogy.  What do you say about a man that was a hero to all of us when we were in high school and just starting to write?  After all, he claimed to know Hemingway and spent time in Cuba.
The wood on the dock was grey and weathered.  I could feel the knotholes and cracked planks.  It was appropriate that we spread his ashes here on the Frederica River.  He spent many years on Saint Simon Island.  I lowered my head as Pauline walked toward the end of the dock, the bronze urn held with both hands.  She walked as if in a dream with Raissa by her side holding her steady.
When I left, I paused at the door and for that one moment I imagined him making his grand entrance, but today he was a tired old man that was forgotten.
Johnny was retelling the time when I was going on the road and I stopped by the Writers Café to say goodbye.  That day Theodore gave me advice that always stayed with me. He asked me to sit with him for a while and I asked if I could show him my manuscript.  He took the papers and read them slowly, a frown here and a smile there.  He looked at me and smiled telling me to keep writing from the heart even if I never sell a thing.  I spent the day with him, and we talked about our travels.  When I left, I paused at the door and for that one moment I imagined him making his grand entrance, but today he was a tired old man that was forgotten.  I remembered it made me sad that he would never get to finish his stories.  He looked up at me and said, "kid did I ever tell you about the time I sat at a café with Hemingway drinking tequila in Cuba?"  I knew that day would be the last time I would ever see him.
Johnny finished with a line from one of his stories the line read, "For a writer to be good he needs to be both pirate and poet and know when to sit down with an aged glass of bourbon", and indeed, in life that's what he was.  Pauline opened the lid and the cold wind took his ashes toward the sea, a place where he would always raise a sail when he could.  We heard in the distance a small cannon from the ship let loose a single shot and then it headed out to sea.  Little did we know then that we would run into that ship again sooner than we knew.
We ended the day at the Writers Café celebrating the end of a story about a man we had been influenced by.  We were all there, the last of his students and friends, Pauline, Johnny, Ricky, Raissa and me.  He had been a hard mentor, but we were all better writers for it.  The stories and the bourbon both flowed until late in the night.  The last song on the vinyl player was Turn the Page by Bob Segar, a fitting way to call it a night.
As is often in life, the morning threatened us with rain and dark clouds.   Ricky and I gathered up our rain gear, jumped on our Harleys and headed off to Key West.  When we hit I-95 the rain was intense, and this would not be a pleasant ride but there is nothing better than an open road and a Harley.
Raissa and Pauline were going to stay behind and hire a contractor to repair the Writers Café so it could be reopened.  They also planned to add an Art Gallery in the building.  They were going later in the week to Ocean Reef Resort to meet with Bharat Mathur, an international financer, a great writer, and a dear friend.  It was time to find the lost manuscript to give Pauline's father his long-overdue recognition and get the Writers Café back open for the next generation of poets and writers.
Chapter Two by Raissa Urdiales
Secrets. We all have them. We all keep them for different reasons. Sometimes it is to protect someone, and sometimes it is to protect ourselves for fear of the unknown response from another. Some secrets life ends with the last breath of its owner. There will be nothing more to share or revelations to have, their secrets hidden forever.
In the case of a writer, their words live on beyond their lifetime, expressing experiences, good, bad, or otherwise captured for generations to come. Sometimes they are shared while the person is still living, and other times they are found after the person's passing. In the latter, it creates questions that arise from the revelation of the secret once discovered.
There are also those moments in life that you feel an undeniable connection with another person, the instant feeling that they are a part of your life story. It sets you on course to solve the mystery of their purpose and connection to you.
Pauline had felt that connection but did not know his secret. The secret that would have opened up a whole host of questions and perhaps would have provided her with the answers that in her soul, she craved.  There was pain that came with not knowing where she came from, what her story was, and how she landed here in St. Simon. So many memories of the past were a blur, random, with no string to tie them together. She felt that she had been going through life, picking up the pieces, waiting for a time to be able to put the puzzle together. She assumed she would know when the time was right, when all the pieces were in her possession, and could finally take all that she knew and construct the picture that are the many words of her life. She believed the Keys trip would allow for the collecting of many such pieces. She then knew that with Raissa's help, she could bring the glory back to the Writer's Cafe and develop a creative space for sharing with those wandering down their life path; that the benefits of creating a space for both writers and artists would open up the gates to the joining that which is human.
But first, there was a trip to the Keys in search of secrets hidden in the Final Manuscript. Raissa assured her that she would assist in the securing of financing and setting forth a plan to make the Writer's Cafe a place where people could create with purpose, a safe place, a place where secrets could be left and retrieved when the time was right.
Key Largo. Raissa had to take some time to let this one soak in for a bit. It was a lifetime ago yet feels like just yesterday that she and her best friend Heidi Lynn decided on an impromptu road trip to Key Largo. It was at the end of their junior year in college, and both of them were feeling a bit lost since neither were ready to begin the last year of college and be thrown into the business world. They enjoyed keeping things simple and avoiding any of the drama that can come with being a young woman. Boy crazy? Perhaps. They were young and carefree back then. Ah, the nights sitting down by the ocean with only a bonfire for light after spending days soaking in the sun slurping up Pina Coladas. Yes, this would be a new road trip.  It would be the start of a journey to help Pauline find the answers to those secrets that have hidden for years. Raissa pondered for a moment about secrets and if some are best left alone. Her thoughts broken when Pauline entered the room and said, "I'm ready, lets hit it, Thelma!"
____________________
Coming in late May:
Beaches, Boats, Hurricanes and Hemingway's Rum
This is the Sixth Installment in a series called "The Long Journey Home"