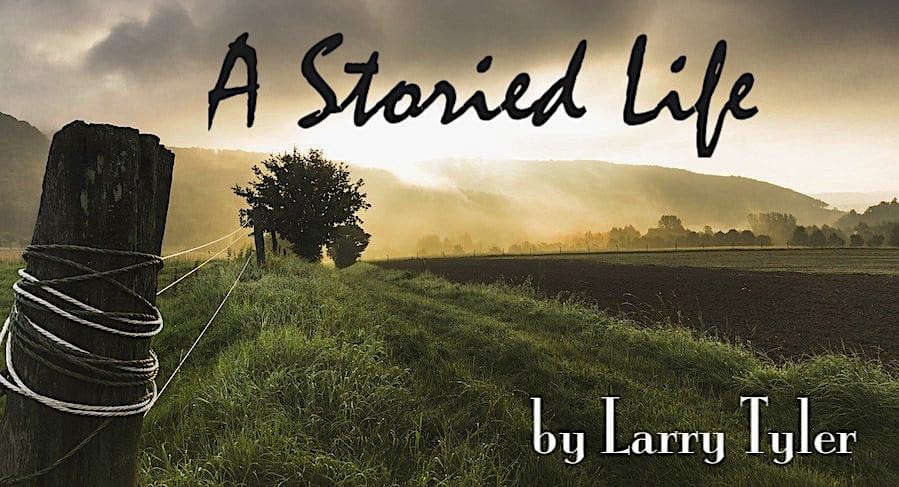 Back to Tuscumbia
The wind whipped across the abandoned railroad tracks.  Weeds grew between the rusty rails some waist-high.  The crunch of my boots on the rocks and gravel took me back to 1970 when as a young teenager I first walked along this stretch of train tracks.  I jumped off the boxcar and headed out of town toward the distant cotton fields, the same journey I would take today.
I still had one of the books that inspired me to make this journey so many years ago.  It was Helen Keller's biography.  She was born in Tuscumbia in 1880, the other book was John Steinbeck's book, The Grapes of Wrath.  I grew up working in tobacco and cotton fields.  Tuscumbia was a land rich with cotton when I arrived there in 1970, so I just followed the railroad tracks into the farmland looking for cotton fields.  I stopped at a general store where cola bottles were covered with ice and old men sat on benches on the porch and asked them where I could find work.  One of the old men seemed to ponder for a while, looked at his friend, and said, "Looks like rain might be heading this way."
I stood waiting in silence, dust devils blowing across the dirt road, and I could hear a train rumbling nearer, whistleblowing a lonely sound.  Finally, the younger man that was wearing a sheriff's badge said follow that train down the tracks and just before the bridge down near the river you will see the field, go ask for Mr. Randell Williamson.   He will give you work, a place to sleep, and feed you.  You will be paid around $3.00 per hundred pounds that you pick.
The morning's cool air was fading away and the Alabama heat was kicking in, a brutal relentless heat and I knew I needed to stop daydreaming and find the Williamson farm.  A lot had changed: the tracks were overgrown with trees and shrubs.  The quiet was almost heavy, crows cawing in the distance and the hawks were keeping a close eye on me.
I could see the old farm in the distance.  Mister Randell's house was worse for wear and tear, weather-worn, and peeling paint.  His wife lived there alone now, refusing to live in the new house even though they built a wrap-around porch with a swing just for her.  She and Mister Randell, their boys, and a few friends build that first home just after they got married.  She called it home and she was never going to leave it.
It was kind of frightening walking down that long dirt road to the new house.  The oldest son Randell Williamson, Jr was sitting on the swing waiting for me. The Sheriff had called him and let him know a stranger was coming his way.  He had picked cotton with me in the fields, and we had stayed in touch over the years.  He smiles and says mercy, the wayward son returns.  He picked me up in a big bear hug and maybe a few tears.   It had been over fifty years since we first met.
Then he pointed to the rocking chair and said that he had a gift from the old days that he had kept, knowing that someday I would come back looking for the thing I left behind.  He pointed to the rocking chair and in it sat my old backpack.  The straps still fastened, my memories alive and waiting to be found. The grandson came out with a cold glass of sweet tea, and we all sat down on the porch, and I opened the backpack.  It was military surplus, dark green, and indestructible.  The first item I pulled out was my old jean jacket.  It was my go-to coat and always made me feel like it was time to hit the road, then I pulled out the Steinbeck book, a first edition and worth a fortune, and yet for me it was priceless.
The tears started flowing as I pulled out my moleskin journal.  I sat down at the end of every day writing about my travels, my fears, and my joy.  This book was a chronicle of the roads I traveled. Randell asked me why did you leave this backpack, and why did you leave without saying goodbye.  I hung my head and said it was mid-October and the cold had set in.  My best friend that played in a band in Richmond send me a letter here and I had to make some hard choices.
Imagine if you could go back to a place that holds your memories.  Indeed, you can.