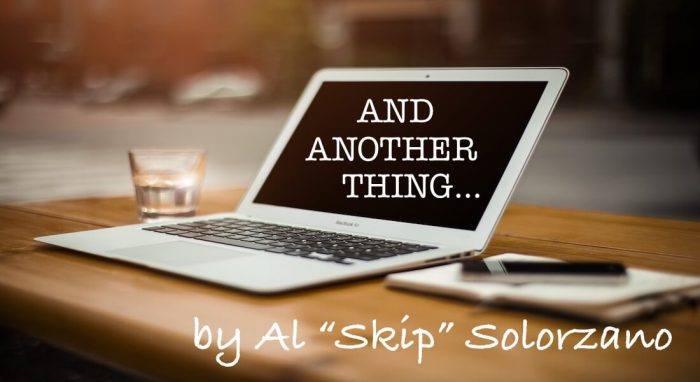 Today, the longevity of employment with one organization is rare. According to research individuals between the ages of 18 through 48 will have held 12 jobs in their respective careers. The days in receiving gold watches to honor retirements are becoming trivia. Considering such high turnover, the question I pose are your employees qualified to represent you.
It's not uncommon that I attend a conference or trade show and learn that a representative has only been employed with a company for less than a year. What's sad and alarming is how little these individuals know of the companies they represent. Yet these employees serve in the capacities of external liaisons. What I consider so in inappropriate that on a number of occasions being asked by these same individuals if I knew anyone hiring or if they could forward a copy of their resume.
It's More Than Reference Others to Your Website
As new generations of men and women flood the ever-evolving workforce and when traditional opportunities to serve in external roles do you and do your employees understand the risks, responsibilities, and obligations to officially represent your company or organization? Generally, most don't understand basic criteria as history, purpose, mission, product and services, challenges and why their organization/company extended the investment to attend or sponsor whatever event they are a participant.  As I've mentioned in other writings when interacting with external audiences, people are not interested in being referred to company websites for information or answers; it should be a prime responsibility for representatives to be informed.
My findings are the art of networking is neglected and scenarios to establish or enhance opportunities are missed. The situations to engage with customers and influential parties should be the purpose of these types of participatory engagements.  Too often corporate representatives at an event seem to maintain constant bonding with each other or as I refer to as "magnetizing", rather than embrace the unique opportunities to externally network.  Just as the majority of companies have established policies for financial contributions, the aforementioned should validate reasoning why companies or organizations must establish standard processes for external assignments.  For the benefit of multiple applications, external participation criteria should include completing post evaluations for review.
High Risks in Becoming Official Representatives
Without argument supporting your communities and other external endeavors are invaluable and as opportunities may present scenarios for employees to serve in the official capacities as board members.  If realized these individuals must be informed and understand the potential liabilities or vested obligations?
I am aware of various circumstances in California that corporations faced unnecessary embarrassment where their employee serving as a board member and the executive leadership of that organization was accused of fiduciary allegations and/or illegal practices.  In one instance the tax status of the non-profit was under suspension, yet the group continued to offer tax deductions for solicited funding requests. These are reasons why companies and individuals should employ all safeguard before lending their names to an organization's letterhead.
Doesn't it just make sense to require employees to satisfy some form of criteria prior to any form of corporate commitment? This requirement should include acquiring basic financial and insurance statement. The topic of board training is one I've extensively covered in articles and offer as services in my consulting practice.
Differences between Volunteerism and Official Representation
It should be noted I adhere to the perspective there are differences between volunteerism (who you work for) and serving in an official capacity (whom you represent). It is imperative companies support employees and the communities they embrace. Although admirable employee's involvement with an organization doesn't necessarily establish corporate affiliation and that should be understood by all parties.
The discussion on the importance of qualified representation has only been touched upon within this article. Again during a time in which individual adhere to short-term careers with companies must recognize the risks, responsibilities, conflicts of interests, defined and undefined commitments and obligation for their employees to serve in official capacities of representation.  Training, adherence to standards and criteria will produce invaluable insights for partnership commitments and the avoidance of pitfalls.  Your image and your brand should be one you protect at all costs.
Much of what I've discussed in this article I cover in board or external representation training sessions.  In more than a few occasions this year I share components under this basic topic.  I do believe in sharing for empowerment and karma thus is my purpose to share these perspectives with you today.
Skip