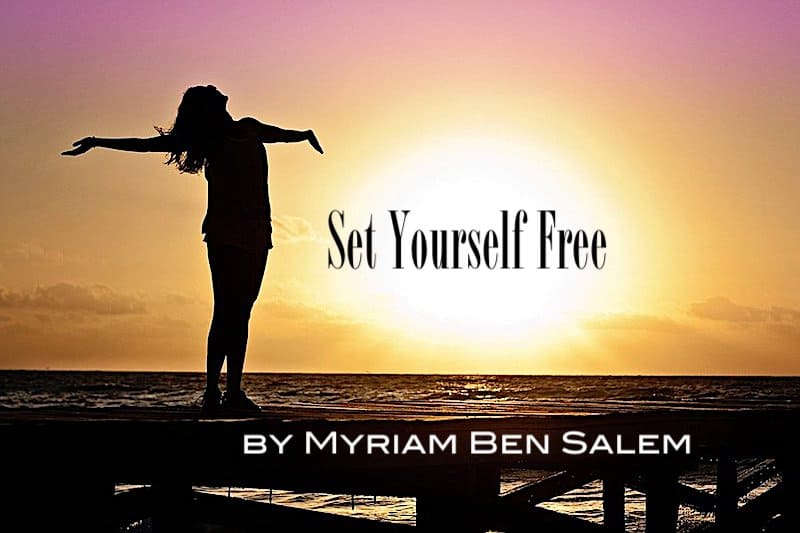 It was my second day preparing a long list of much-required paperwork as part of a tiresome and long process. It's not that the level of nonsense and unprincipled behavior was surprising.
The adult in me knows why people do what they do. She has been pushed by life to get educated psychologically — most importantly, seriously work on her distorted narratives. Thus, she realizes that when we are merely operating on auto-pilot and are driven by fear, we are in a survival/protective mode.
Whether hurting others is intentional or not, our behavior toward others mirrors our inner turmoil and is not personal when dealing with a stranger. The inner child of my psyche, though, can't take BS or accept unfairness and/or accountability-avoidance tendencies, and I can wholeheartedly understand and support her! That's where accessing our self-awareness and enlarging the gap between the stimulus and response — also known as Emotional Regulation — comes into play, hopefully.
If developing one's EQ is something of interest to you, maybe you might find some value in this essay.
P.S. The left brain plays the adult role of the psyche, while the right one is linked to the inner child archetype.
This is how the discussion with my inner child looks like, in general, when faced with challenging situations and/or dealing with difficult individuals:
Acknowledgment & Validation
I feel you, sweetheart, you know! [Fill in the blanks] is not okay, and you have all the right to feel the way you do.
Pointing out subtly the futility of being attached to the external world
But here is the thing, love: this situation or behavior is out of our control. We can't change people's hearts, sadly enough, baby girl… All we can do is wish them inner peace, lead a virtuous life independently, and enjoy the fruits.
The "Substitute"
Do you really wanna lose time and energy we could use for play and creative endeavors on meaningless things that will never add a single value to our sacred world? I bet you don't! Let's move on, shall we?
I should probably specify that when the anger emotion is translated to compassion or pity feeling, my action will depend on the circumstances.
When inappropriate behavior is directed at a human being who feels powerless, I will undoubtedly defend them gently but firmly. A calm demeanor helps embarrass the perpetrator and soothe the victim. Sometimes, I feel that the bullies give themselves permission to abuse others because nobody ever stopped them. That's when I decide to stand up for myself so that the grandiose and delusional individual may think twice before repeating the same behavior with other people in the future. Granting compassion or pity depends on whether my intuition is telling me if the person in front of me is an inherently good folk or an antagonist. In both situations, I can send my unconditional love to the lost parts of the soul, though!
The precious encounter
I was on my way back to my faraway car. My heart was peaceful but my vessel was exhausted; first from physical actions and running in all directions, and second from all the Emotional Regulation instances. That's when I saw that man at the corner of a street filled with cars and people during a peak hour. He had two crutches to help him stand.
I stopped and greeted him warmly before adding, "Do you need any help?"
He smiled beautifully, "I'm looking for a cab."
I spent around 10 minutes looking for one. I felt heartbroken since I wasn't aware of how difficult it was to find cabs in my city, and sent some healing love to all those dealing with such a struggle daily… When I eventually caught my cab, I was around a mile far from my friend of the day. I explained I needed him to pick a guy and showed him his spot. The taxi driver firmly notified me that, if I wanted him to do me a favor [yeah… it speaks volumes about entitlement and lack of empathy, you guessed right!], I needed to get into the car so that he doesn't stop for another customer and may start charging right away… He said that; your eyes are not playing games, nope!
When we reached my friend, I handed the important papers folder to a lady standing next to him and didn't think twice before helping him sit by gently manipulating his motionless legs. His whole face shone brightly, "I genuinely don't know what to say to thank you for your generous heart and kindness!"
You don't need to, my friend! My heart is fulfilled whenever I can contribute to making someone's day a little better! In fact, I should be the one thanking you… Now, my day's nonsense repetitive events suddenly make perfect sense… I needed to be in this very place at this very moment to serve you! How wonderful is that?
Gratitude
As usual, I want to thank all of you, dear readers, who decided to stop by and give this piece some of your precious time!