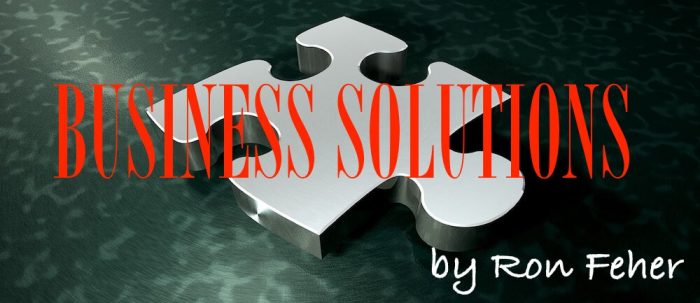 "If you think hiring professionals is expensive, try hiring amateurs."
– Unknown
We have all hired new employees from time to time in our careers. We have probably also let employees go or have had employees quit for better opportunities. In either case, we have to replace the person who left. Very seldom, if ever, do we think about what that costs. We have an idea of what it costs to place an ad on LinkedIn, Monster, ZipRecruiter, and the wide variety of other job posting sites; but is that all there is to it? So, what is the true cost of hiring a new/replacing an old employee?
Think about what happens when someone gives his or her two-week's notice. More often than not, we let them go that very day. However, unless we have a list of people who are waiting in line to work for our company, we have a hiring process that we have to go through and there are costs associated with every step in that process.
So let's talk about the true cost of hiring.
There are two major cost categories to consider – the cost of turnover and the cost of hiring. If it is a new position, then the cost of hiring is all you need to consider. If you are replacing an employee, then both the cost of turnover and the cost of hiring need to be considered. You may actually have additional costs that are not mentioned here, but these are the most apparent and in many cases the least considered when calculating the cost of hiring or replacing employees.
Cost of Turnover – These are both the hard and soft costs associated with the departure of the employee and filling the gap until a suitable replacement is found.
Separation Processing Costs – How much administrative time is spent getting ready and actually carrying out the separation? Separation meetings and planning need to be done to ensure everyone is on the same page regarding the exit process. Log-ins and passwords need to be changed. Separation paperwork needs to be completed. Payroll needs to be changed. Final paychecks need to be run. Outplacement services need to be considered, depending on the level of the position. Communication within the department needs to be planned and executed. Planning needs to take place to distribute the workload until a replacement is found. Depending on the position, client relationships may need to be addressed. The departing employee's files, both paper and computer, will need to be reviewed and decisions made about what to keep, what to complete, and what to get rid of. Depending on the situation, internal or external legal resources may have to be consulted. As I stated, there may be more considerations, but each of these take time by multiple people in the organization and the time must be converted to cost when calculating the cost of turnover.
Continuation Costs – Will there be lost productivity until the position is filled? Will other employees need to work overtime to fulfill the duties of the displaced employee? If there is additional burden placed on the co-workers and the supervisor, will there be lost productivity in their day-to-day activities? Unless the work is eliminated, there will be more tasks put on everyone's plate and eventually something will suffer or fail. What about the costs associated with the disruption of department operations, shipments, client responses? Does the departure leave a hole in the department's processes? Is there a loss in department knowledge? Some of these costs are more hidden costs, but they are very seldom considered or discussed when an employee is let go and they become part of the overall cost of turnover.
Cost of Hiring – These are the actual costs associated with hiring a new employee or a replacement employee. Very often companies look at the cost of advertising the position or hiring a recruiter as the only cost to hire. Nothing could be further from the truth. There are many other costs not considered and never tracked.
Recruiting/Advertising Costs – These are the easiest costs to track because they are hard, visible costs. If you hire a recruiter, you can expect to pay between 25% and 35% of the employee's yearly salary or full compensation. If you decide to do it on your own then you will incur the cost to advertise the position on one or multiple sites.
Selection Process Costs – These costs are real, but very seldom tracked and more often written off as a cost of doing business. Most of these costs are associated with people's time and effort. Consider how many resumes will come in when a position is advertised online. Someone at the office will have to go through those resumes and decide which ones are worth the time for callbacks and interviews. If you hire a recruiter, this cost is included in their overall fee. Once you find qualified candidates, the cost associated with the time involved in setting up the initial interviews, whether by phone or in person, must be calculated. Additionally, there is a cost associated with scheduling and conducting interviews with the hiring manager and other employees. This time is multiplied by the number of candidates interviewed. It is not often that the first candidate through the door is the candidate of choice. Once a candidate is selected, there is a cost associated with background checks, drug testing, reference checking. When the candidate is finally selected, there is cost associated with the compensation negotiation process and when finally hired, there is an orientation cost and a potential training cost as well.
The Society for Human Resource Management (SHRM) estimates that the cost to replace an $8.00/hr. employee is at least $3,500. The U.S. Department of Labor reported that the turnover cost of an average employee is 38% of their annual salary.
There are times when you have to replace an employee or when you have to hire a new employee, but being aware of the actual costs related to replacing or hiring new employees will help you to take a more careful and insightful approach to the entire process. Taking steps to ensure employee turnover is low is important, so better understanding your employees' needs, desires, and motivators can help reduce turnover. Ensuring that you hire the best candidate the first time through job benchmarking can help reduce or eliminate having to re-hire after a few months because there was not a match between the job and the candidate. Time is money. Time is one of the costs most ignored when calculating the cost of hiring an employee.