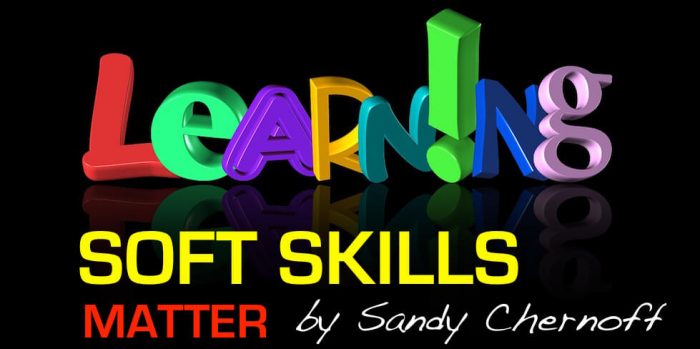 I am a retired dental hygienist and practiced for over 40 years.
I was trained by a large international women's organization to be a leadership trainer as not for profits that do not build leadership as they burn out their leaders.  However, they do not have the money to hire professional facilitators on a regular basis.
About 20 years ago, the national president and her head of training and development decided to choose some volunteers and train them to be leadership trainers.  They chose 9 of us from coast to coast and we were either trainers in real life or had a degree in education, which I have.  They flew us to Toronto and we spent a week with a professional facilitator and she trained us to be instructors.  At the end of the week, the organization had 9 professionally trained volunteers.
I used to fly or go from Victoria, BC on Vancouver Island to New York city and everything in between training women in centres across the country to feel more confident and competent to take on higher roles of leadership.
It was fun, challenging, and interesting and I really enjoyed the work.  It was done on weekends.
One weekend when I returned home, my son said, "Mom, you are really good at this, you should do it for real."  I responded, "I do, do this for real!".
No, he said, for money.  I said, don't be ridiculous, I am still practicing Dental Hygiene.  He said, you have a sore back and trigger thumb in both your thumbs, how much longer do you think you are going to be able to practice.  My kids view me as the "energizer bunny" and worry that if I do not have some regular to do, I will focus on them and drive them crazy.
However, my son was right and I was wondering how much longer I could practice with my physical issues.  So, I stepped back and decided to give this business a try.
I started by calling every professional organization in the yellow pages and asking them two questions: Do you have an annual conference and do you provide continuing education courses for your membership as many professions require their members to take continuing education courses to maintain their licences.  I asked if the topics I could provide would be appropriate and beneficial.  So, I started to speak at professional conferences and offer continuing education courses to their members.
I thought they would ask for my business card, however, what they wanted to know was if I had a website.  At that time, I did not.  So, I spoke to my kids and my daughter gave me the name of a fellow who specializes in creating websites and giving them excellent SEO.  He built my site and put it on WordPress.  I hired a local person to teach me how to use the backend and learned how to enhance the SEO by blogging, backlinking to my workshop pages, and also back-linked from my speaking pages.  My techie tweaks my SEO regularly by meta-tagging and using keywords and whatever other technical things he does.  I currently get 80-90% of my new contracts from inquiries from my website as I learned that with Soft Skills, no push marketing works as you cannot make someone do something they do not think they need.  However, when an organization or an individual has an issue they Google it and that is why I get those inquiries and most become contracts.
I really love what I do and do not miss cleaning teeth….I do miss my colleagues and my patients but I have wonderful clients and have met lots of interesting people.  In addition, I have learned about a lot of different industries and enjoy customizing sessions for my clients to meet their specific needs.  I also provide them with a fully documented syllabus for the attendees as I want them actively involved in their learning experience so that it will be more retentive.
Because I have a degree in education, this is how I structure my sessions.  I teach a concept and then I give the attendees an exercise to try out what they have learned so that they see why they are learning it and why it would be a good idea to use the next time they have an issue.  Sometimes I start with a game and I bring prizes.  Sometimes they answer a questionnaire and we debrief.  Sometimes they do something with a partner.  Often, as I work with HR, I get them to give me scenarios that their people have not been successful with in the past, and now that I am teaching them new strategies and approaches, I put those scenarios in the PowerPoint program but I also hard copy them.  Once they have learned some new approaches and strategies, I have them number off and each group gets a hard copy of a situation they are familiar with and can now solve using the new approaches.  We debrief by having one spokesperson from each group share how they resolved the situation.  I also invite anyone who wishes to add to the resolution to do so and sometimes they do.
Now they see why they are learning these new skills and why it will be a good idea to start using them as they will get better outcomes.  Often, I get asked how I knew about those issues and I tell them that their manager told me.
The company gets a good ROI because now their employees have new skills to deal with situations that did not previously have positive outcomes.  With the new skills, they will have much more success…..so everyone is happy.
I usually get repeat contracts from happy clients and sometimes they even refer other prospects to me.  Again, I really enjoy what I do.  I went into Dental Hygiene to help people and now I am just helping people in a different way……providing them with the soft skills necessary to improve their success in every aspect of their lives….and again, I have fun doing it and get great pleasure in seeing people have that "aha moment" and learn that they are definitely using the new skills.
Soft skills are the key to success but sadly they are not taught in most programs and that is a real shame…..but it gives me lots of work.
To learn a little more about my work you can visit my website: www.softskillsforsuccess.com
I wish all of you success in your work and hope that you enjoy it.