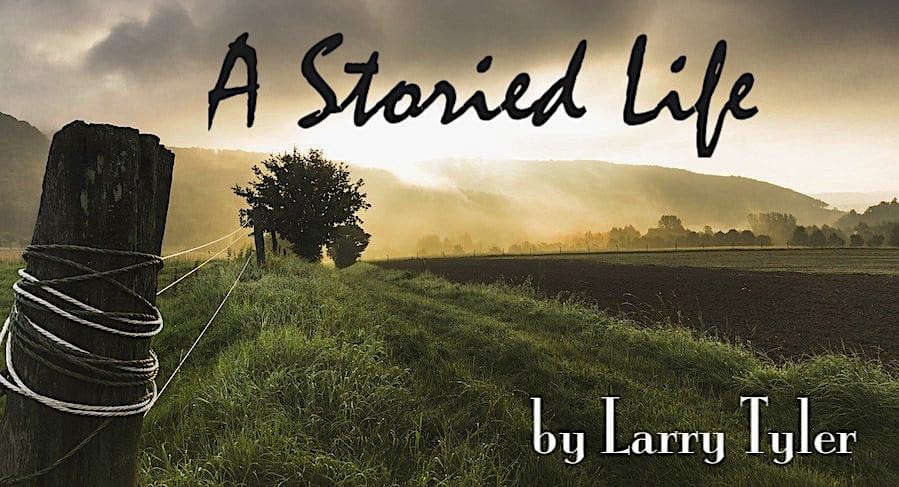 The August weather was brutal and out in the tobacco fields, the sun beat down on anyone in the fields without mercy.  At the end of the day, Daddy would walk up on the porch and take off his work boots, wiping them clean and putting saddle soap on them to condition the leather.  Mom would hand him out a pitcher of iced tea and a basin of hot water to soak his feet.  He gathered the children together, sat on his stool, and had us tell him about our day.
This was a special time for Daddy as he would listen intently, smiling, laughing, and asking questions.  We would all tell him our stories and you could see the weight of the day slowly slip away.  The pain would leave his face to be replaced with his big smile and the sound of laughter.  For us, it was a time of love, joy, and a safe place to rest after a day of hard labor.
The work on a farm was very tiring and demanded all you had to give and more.  Yet these few moments at the end of every day made it all worthwhile.  Daddy was always telling us that we were the joy of his life and that he worked hard so we would have a home, food to eat, and a life filled with love and kindness.  Even now as I live my twilight years, I still remember the time we spent sitting around that old stool being with Daddy.  I miss him and my time with him, yet I have never forgotten him and his kind words.