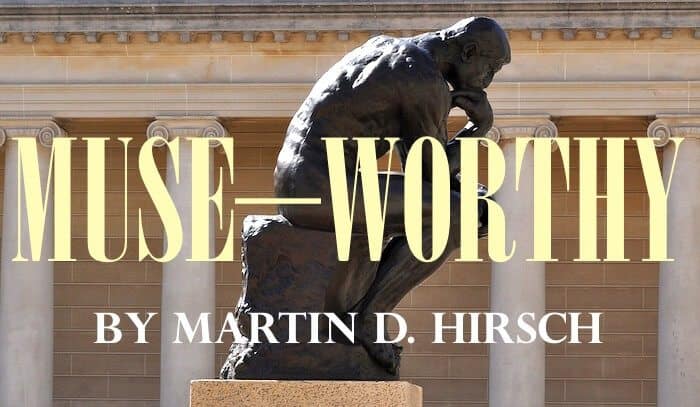 In the last couple of weeks, I've experienced two performances that have moved me in ways I never could have imagined when I was younger, and taught me invaluable lessons about my life-long profession as a communicator, too.
Seeing Paul Simon's old partner Art Garfunkel singing at City Winery, and James Taylor's younger brother Livingston entertain at the Cutting Room, both in New York, made me feel like an intense observer sitting at a table with my 15- and 65-year-old selves.
Fifteen is about how old I was when Simon and Garfunkel became famous for dropping 45-RPM singles like Homeward Bound, Sounds of Silence and I Am a Rock – records my best friend and I would come home from high school and listen to every afternoon until the lyrics laser-cut their way into our brains forever.  I discovered Livingston Taylor soon after graduating from college, when I went to a club in Philadelphia called the Main Point wondering what to expect from the sibling of one of my musical idols, Sweet Baby James. I wasn't disappointed.
Who Knows Where the Time Goes?
Fast forward a big chunk of a lifetime and what whacks me without warning is a near state of shock at how fast it's all gone, a deep appreciation for the years I have left, and an almost unbearable sense of heart-tugging joy when in the presence of anyone in the rapidly diminishing population of people I loved as a kid who are still around and fully functioning. Think of the look on Kathleen Turner's face as the middle-aged Peggy Sue hearing her childhood mom's voice on the phone in that 1986 Francis Ford Coppola movie, "Peggy Sue Got Married."
That's how I felt when 75-year-old Art Garfunkel walked on stage looking like a digital image showing how the aging process transforms human features over time. He had a weathered face and a mostly bald head, except for a ring of greyish blond hair around the edges. A small paunch poked through his black mock turtle-neck sweater, which he wore over loose-fitting black pants. From where I sat I could have mistaken him for former New York mayor Ed Koch.
But as soon as he started performing in front of the predominantly baby-boomer-packed room, everything vanished but the tender beauty of his sweet voice, his undistilled passion for singing and the deep rings life had imprinted on his core. It was just Artie, along with a magnificent pianist and gifted guitar accompanist from Nashville.
Destiny Dictates
Simon's genius was apparent in many of the songs. But hearing how great and memorable they sounded after all these years made me wonder if anyone other than Artie could have been Paul's counterpart. Destiny is an amazing phenomenon, because I seriously doubt that anyone else could have.
But just as destiny brought Simon and Garfunkel together, it ripped them apart. Simon's trajectory was easier to follow: more hit albums, like Graceland, You're the One, So Beautiful or So What, Stranger to Stranger, and more concerts and public appearances at places like the 2016 Democratic National Convention. But Garfunkel's?
Well, you can read all about it in a new book he's got coming out this fall, called "What Is It All But Luminous (Notes From An Underground Man)." He sprinkled excerpts from it, along with some of his poems, throughout his show, delivering what appealed to my professional communicator's sensibilities as a master class in stagecraft.
Lessons for Communicators
Another of my musical idols, Richie Havens – famous for being the first performer at the historic Woodstock rock festival that my best friend and I attended in the summer of 1969 when we were 17 – also wrote a book, called "They Can't Hide Us Anymore." I remember reading it when it came out 30 years later. In a line I've never forgotten, Havens wrote that everything he did – his music, writing, activism – was about communication. It all came down to using different forms of expression to inform, influence and inspire.
That's exactly how I feel, having started out as a singer-songwriter, moved on to journalism and then to a long career in corporate communications. I've always found that performance artists have a lot to teach us about effective communications. Anyone in our field knows the importance of storytelling – that the ways you create, prepare for and most of all PERFORM your story for an audience are the keys to success.
Art Garfunkel had these keys down to a crowd-pleasing science. Great songs, performed with a combination of his imperfect but pure voice, subtly complemented by two brilliant musical accompanists; great storytelling, including behind-the-scenes glimpses of actors and directors he's worked with – Mike Nichols's pathological perfectionism and Jack Nicholson's unparalleled professionalism in "Carnal Knowledge," for example – and reflections on memorable performances at venues like the Albert Hall in London. And all executed in a mental state of utter confidence and ownership of the room.
No wonder he still fills clubs and musical theaters at 75, even as the perceived lesser of two partners, in a career that you could easily mistake as faded, but that seems to be generating a lifetime of gratification that's got old Art still creating after all these years.
Another Master of Stagecraft
And what of 66-year-old Livingston Taylor, another musician who's labored in the shadows of someone more famous without letting it get him down. And another master of stagecraft who knows how to hold an audience in the palm of his hand. What's more, he's teaching that craft to future generations now at the Berklee College of Music in Boston. He brought two of his students with him to the Cutting Room – a talented male pianist and singer, and a dynamic young woman with a strong and versatile voice. Their three-part harmony was like heaven and worked wonders in genres ranging from jazz to blues to classics from Rodgers and Hammerstein to a medley form the Wizard of Oz.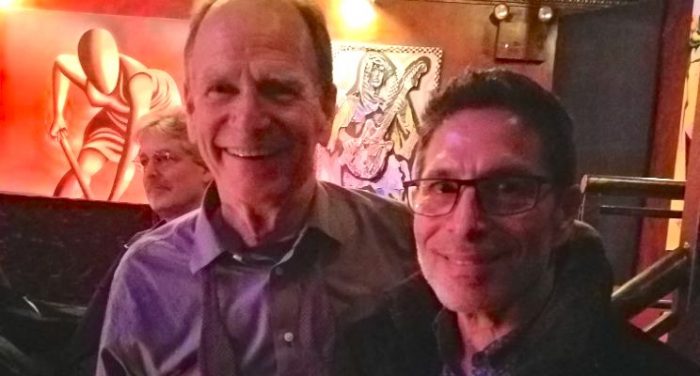 But it was what went on between the songs that made the performance precious – the irresistibly cantankerous personality, the irreverent humor, the personal anecdotes about his childhood, family and students, the power to pull you in and make you hang on to every word, to the point that the banter in between made the music even better.
It made me remember and re-experience what it was like to fall in love with 60s-style singer-songwriter music for the first time, with that full-bore teen-age intensity. When that indelible past merged with my life-seasoned present, well, it was a feeling the younger me could not have fathomed.
After the show, Livingston took a moment to take a photo and chat with me. When I mentioned the first place I'd seen him play 40-some years ago, it seemed to bond us like blood brothers. His appreciation of my enjoyment of the show appeared utterly genuine. His handshake was soothingly sincere and human, and I found myself wishing some of that combination of talent, passion, discipline, dedication and capacity to win his audience over would rub off on me.
If I continue to work on it, maybe it will.