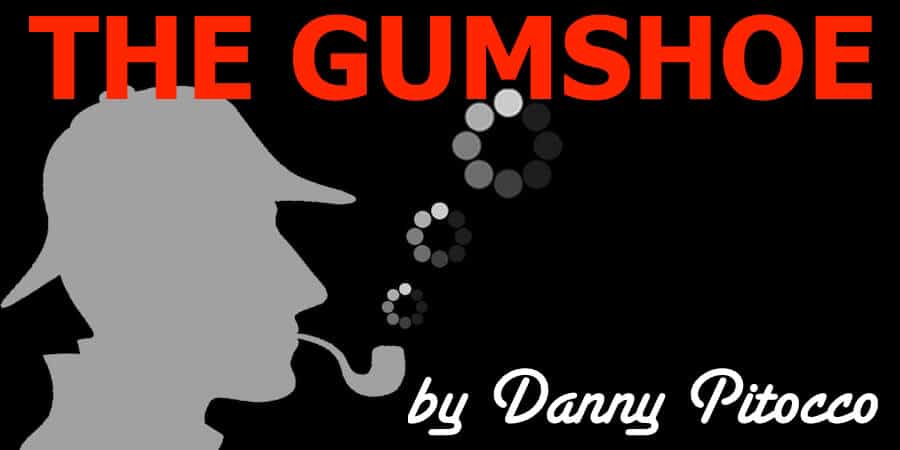 This weaponize word tactic from the extreme left will immediately prevent any further civil discourse or debate with anyone they oppose.  This beyond the old "sticks and stones" bromide.  This is toxic and downright dangerous.  Let's "dox 'em" to be sure courtesy of LeBron James.
Ascertaining your own individual truth, regardless of the facts, can and will sustain your questionable ideology.  Look up the writings of Reverend Louis Farrakhan or Adolf Hitler.
Just look for a reason to reinforce the stereotype you want to nourish and you will win all the time. (A pyrrhic victory for sure in Gumshoe's opinion). The Final Solution was terrifying real folks.
The recent paradigm shifts threaten the stability of our American society and our republic. Gumshoe sites several of these following present and back-ass-wards examples:
The news media does not have to deal with the facts or the truth.  They only should report their own narratives.
Disbanding or defunding the police (one and the same) is the answer to police brutality.
All police are racist.  They hunt down and kill blacks every day for sport.
Restorative justice will keep our communities safer.  No bail necessary is no problem.
Our nation will only grow stronger with open (no) borders.
White Supremacists are America's greatest threat.
If you supported Trump, you undoubtedly are a racist and most definitely a domestic terrorist.
BLM and Antifa are just ideas.
Teacher unions have the best interest of our children at heart.
Amazon, Google, Twitter, and Facebook are champions and arbiters of "free speech".
It is your body and your choice to have an abortion (murder an unborn baby) but not your choice (unpatriotic) to have your body vaccinated for Covid 19. (Human guinea pigs R us)
The NRA is a terrorist organization.
Males and Females are the same and only a matter of one's personal choice.  X and Y chromosomes don't mean a thing.
The Bill of Rights is not permanent, just a suggestion.
Socialism does not lead to Communism.
God is dead and religion is the opium of the masses.
2 + 2 = 5  (Ministry of Truth "1984" George Orwell)
Need I say more?
Remember to love the ones who love you and try to love the ones who don't.
Coram Deo!
PS:  "If everyone is thinking alike, then someone isn't thinking" — General George S. Patton