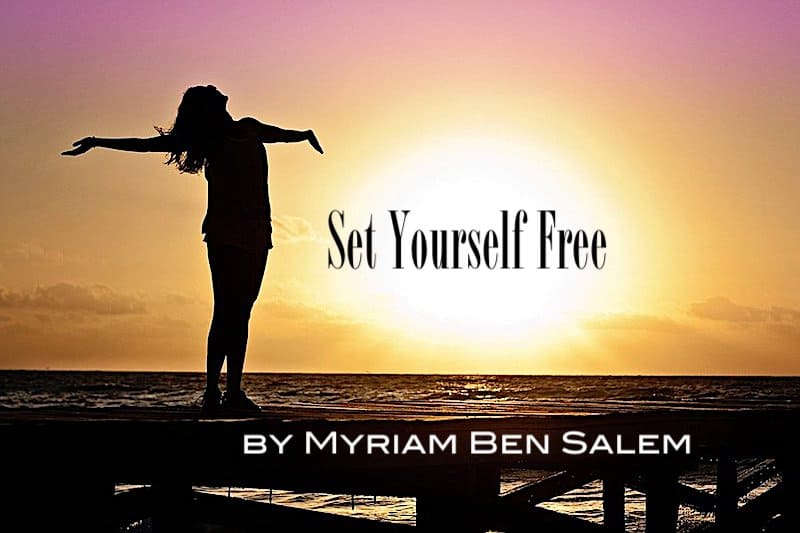 Let's keep in mind we don't get angry when people are helpful or friendly or kind or cooperative or understanding. We can probably have a lot of peace in a moment like that. We get angry when people are harsh or negative or not understanding or not available emotionally. The anger starts building on the inside of us. If we look carefully, we will figure out that anger is tied up to our sense of self-preservation.
In fact, we can even say that anger is the emotion of 'self-preservation'. When we feel angry, we want to preserve one of those three elements:
Our sense of worth "would you please show me respect and treat me as a decent person?"
Our legitimate needs "Hey I've got needs; please acknowledge them, recognize them, will you?"
Our fundamental convictions by which we identify ourselves.
More to the point, the righteous anger means that someone violated a boundary—either an existing one or a boundary we realized after being hurt we definitely needed to create. Thus, this anger is triggered to motivate us to do something about it, to make some kind of change.
Interestingly, we need to pay attention to the difference between:
There are multiple & numerous shields and we can develop and use a couple of them depending on the circumstances and/or people we are dealing with.
The anger coming from our narcissistic tendencies— existing in everybody to some extent until we can start being self-aware and reprogram our subconscious. Those tendencies are basically making people very reactive and quickly offended; simply because they are diving into life with a huge number of emotional scars and shields, which they have been building to protect themselves from the deep shame of never feeling good enough. You might be tempted to ask "Why are we building shields or why are we feeling this shame at all?" Well, as their name is stating, shields are being created to protect us. From what? Our insecurities. There are multiple & numerous shields and we can develop and use a couple of them depending on the circumstances and/or people we are dealing with. We can distinguish two kinds of shields: those hurting us such as being a pleaser, an achiever, all types of addictions to things and to people; withdrawing, keeping secrets, hiding, etc; and those causing harm to others, that is aggressiveness, using power to intimidate others, free cruelty, etc…When it comes to "why we are feeling a profound shame", the answer is simple: we were all disconnected from our intrinsic worth to some degree. We were criticized by everybody around us and mainly by our caregivers at an early age. Instead of being elevated, we were asked to prove our worth on a daily basis.
The righteous anger.
More to the point, there is a difference between getting angry for a 'perceived' violation of our worth/basic needs/identity— triggered on 'auto-pilot'; which turns to be a flashback and the result of our distorted judgment afterwards, and a 'real' one– coming from our secure self-preservation need.
Curiously, when we are still operating from an invasive subconscious program, and that we are the victim of a smart narcissist or psychopath, we might be misled when it comes to our righteous anger…
I am talking from a place of experience. Unfortunately, when the narcissist is extremely intelligent—especially the covert and malignant ones, their abuse techniques are very subtle; hence, really confusing. It gets more complicated depending on how low our self-esteem is. When we have been harshly conditioned; when we are tackling life with numerous limiting beliefs about ourselves—even when we are acting confident and believe it at a conscious level, we not only have the tendency to automatically question our judgements, but we have also been empowering our denial unconscious process preventing us from doubting others' intentions. I have been observing with a broken heart, lately, the power of the denial coping mechanism in keeping some beloved people prisoners of some delusional reality; simply because they are not ready to bear with the pain and grief which would be triggered by seeing the truth, and that they would inevitably have to face…
The difference between the denial mechanism of the emotionally imbalanced people and the manipulators' responsibility-avoidance tactic is the source of the motivation. While the former is motivated by fear, the latter is rather motivated by desire.
That is to say, the only way for our anger to be righteous and effective at the same time is to commit to our homework of re-writing our limiting beliefs about ourselves—a big step of re-programming the subconscious, which makes us move from our unhealthy attachment style to the secure one: we build our emotional healthy boundaries; we learn to respect ourselves and never please even a person we truly care about at our expense.
Moreover, and until we can finish the process of rewiring the subconscious program—most precisely in relation with our limiting beliefs about the world— so that we can reconnect with our purest gut and become able to feel and clearly see the manipulation no matter how brilliant it is, education around narcissism among other Cluster B disorders is a MUST.
By breaking your denial circle and becoming knowledgeable, you are not only protecting yourself but also your kids who could be abused by their teachers. Don't be shocked. Those sick souls are everywhere. Plus, they love the educational industry for two reasons:
Being grandiose, they hate hierarchy. Consequently, and since the levels of the grading in the educational system are in general fewer than if we are a beginner in any other industry, it is quite convenient.
Kids are the easiest victim of all. Their brain development is not complete and they, by definition, trust their teachers. That's what they are told by their caregivers. They provide the narcissists with huge amounts of narcissistic supply. I explored this topic in this article.