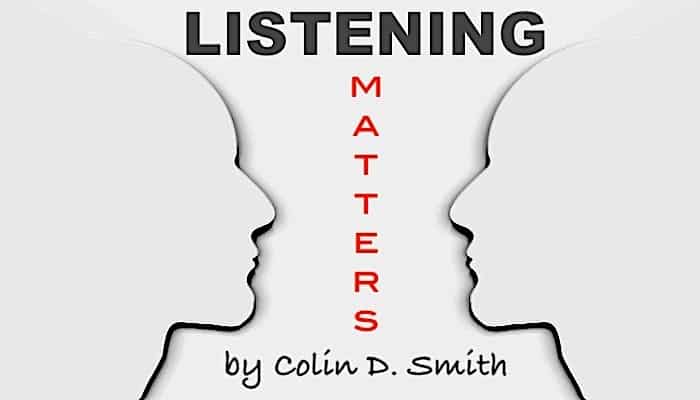 Here is the third of a series of brief blogs introducing The Relationship Journey in my chapter on Active Listening from The Journey Inside.
The Relationship Journey
These two words, particularly trust, are words that we normally use without that much thought, or what they actually mean. Yet both of them have a significant impact on how we 'show up' in the world and 'make sense' of it all. In relationships, these play out in many different ways.
In The Relationship Journey, positive or good intention is vital in enabling trust to be built, developed, and maintained. At each step on the journey, the same level of intention is required, otherwise, trust gets halted or stumbles. We all know that feeling of, "Something is just not right, I can't quite put my finger on it".
Our sudden loss of trust can be as a result of them missing out on some of the steps. It can cause an emotional disturbance in us, such that we start to question their intention.
For example, on your first meeting, the coach is doing his best to get to know you; you open up a little about yourself, the business, and the issues you are facing. You are starting to relax, feeling more at ease, maybe even warming to them. He is listening well to you. Slowly you begin to trust him more.
Then, all of a sudden, the coach proposes a solution, a course of sessions, or what you should do next. You get the feeling that he thinks he has 'got you'. Whilst well-meaning, on some levels, this jump has caused a level of disruption in you, such that you begin to question his intention. Is he really interested in you and your issues or are you just part of the process and he is just going through the motions? You may feel uneasy, threatened, and uncertain. Unless he recovers quickly, this meeting is not going to end well. In fact, he may not be able to recover it.
How much better if he had taken his time, walked with you through all of the steps, such that you reach the point where you start to propose the next steps or are asking, "What next then?"