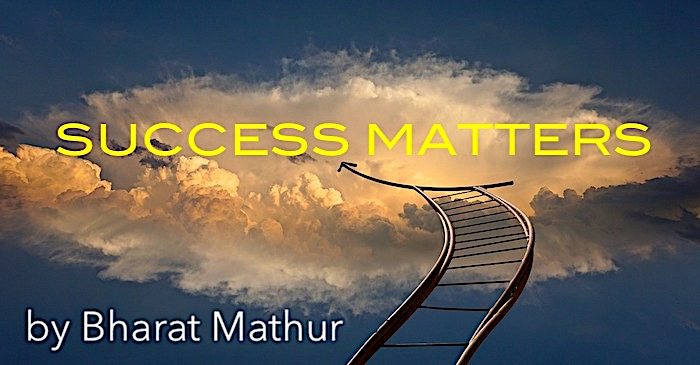 Uncertainty causes Anxiety; Anxiety causes Fear, Fear causes Nervousness, Nervousness causes Panic, Panic causes helplessness. Have faith in God. He will help and protect you.

–Author unknown
What else can we do other than counting on a supernatural power to relieve us of this grave situation, beyond man's control? For all practical purposes, the believers can, and do, find solace in Prayer, hoping for an antidote to be created sooner rather than later. The non-believers may continue to sit in awe and wonder when the world will become a usual place like it used to be, just a few months ago. In either case, anxiety is taking its toll on all of us in one way or another.
Some of us find comfort in diverting our attention from personal misery to a concern for other family members, friends, distant relations, and the like. At the same time, let us not forget those among us that live on a day-to-day basis. For them, survival had always been the biggest question, before this virus hitting us, and keeps taking even more painful toll.
What started as a single act of medical neglect in a remote corner of the world has brought the entire world to its knees in a matter of three months. With thousands of innocent people dead, another hundred of thousands afflicted with a virus that has no cure, the scene presents a dire image of an apocalypse on the horizon. Let us also keep in mind all the over-worked medical facilities, exhausted healthcare workers, and the supply chains disrupted due to sudden rush for everything,
We have millions of the elderly population across all continents living in constant threat of getting left out of treatment in case the need arises.
Life has come to a standstill. Counties, cities, even countries are gradually moving to a complete shut-down. They have no choice but to restrict public exposure to this catastrophe of a disease that seems to have no end, not at this time, at least. Practically all channels of relaxation that we regularly counted on are now out of bounds. There's no possibility of travel for a change. We cannot arrange any picnic or beach party. Cinemas, games, sports events, social clubs, bars, and restaurants are already out of bounds. For fear of spreading the COVID-19 virus further, hardly any venue is open where we could gather.
The situation we find ourselves in, at this time, maybe more appropriately attributed to the first-above-noted element of anxiety that is eating into the moral fabric of the society. Those with little care for the community have been attacking store shelves with all their might. Armed with every available Credit Card to buy whatever they can gather. It seems they have no respect for any moral values and social norms and do not believe in caring for each other.
From toilet paper to laundry detergent, from dry pasta to canned food, from face-masks to anti-bacterial wipes, they are all taken either by hoarders or the unscrupulous get-rich-quick anti-social elements. In turn, they shamelessly display an utter lack of respect for their fellow human beings. The worst fallout of such an irrational behavior poses an imminent risk of their exposure to the virus itself; in the event, no one around them can take preventive measures.
The hidden force behind this panic-buying mentality becomes evident when we take a long, harsh look at its precursors. These are anxiety, fear, nervousness, Panic, and, last but not least, helplessness. And also, let us not forget yet one forceful catalyst we have always known as 'rumors.' The fear-psychosis gripping majority of us has caused an insurmountable amount of anxiety. We are scared about the continued availability of all essentials in both near as well as the long term. No wonder human instinct tells us to buy more than we need.
A trip to our friendly outlet shows us near-empty shelves. The brain waves generate the message of oncoming shortages. So, instead of buying one pack of pasta that would last us a week, we pick up three or four. The same holds for everything else.
A case in point is the toilet paper. The first scare surrounding this commodity, so far as I remember, came from Australia. I have absolutely no idea whose brain-child it was, but it caught on like the wildest of any wildfires we have ever seen anywhere. No one is willing to pay attention to the medical advice by all the experts so far that COVID-19 DOES NOT CAUSE DIARRHEA.
We follow the trend in a blind fashion and create a shortage. Our irresponsible actions expose our fellow humans to immense hardships when they are unable to meet their barest minimum needs.
The nervousness resulting from unnecessary anxiety, though not admitted by the wearer, causes uncontrollable Panic. They can only get rid of this situation after amassing a lot of those products already pushed to the brink of shortage. The real villains behind this artificial shortage are the 'CRIMINAL BLACK MARKETERS.'
An unimaginable level of helplessness arising from the panic-attack, as mentioned above, must find an outlet. We look for every possible resource, whether a far-off store or online, for someone selling the same item at whatever price. Compare this situation to buying a front-row ticket to a Boxing Championship match in Las Vegas. People pay thousands of dollars for the same. Can you indulge in such a luxury when you can hardly afford your child's school trip or your wife's root canal treatment?
The need of the hour is to be reasonable in our approach. We must share these feelings with all we can. We need to exercise restraint and desist from panic buying, hoarding, black-marketing, or profiting from this situation where humanity itself comes into question. At this critical juncture, our survival is dependent upon caring and sharing. We shall be open enough to check with our elderly neighbors and offer them anything they urgently need.
STOP believing in, and spreading rumors that cause unknown hardship to the innocent and the gullible. Show respect, buy what and how much you urgently need, let others also exercise their right to live respectfully.
Let us not forget 'God helps those that help themselves,' and add 'by caring and sharing' to this worldly wisdom, act as if it was the 'Mantra' of Meaningful Living!
Thank You!