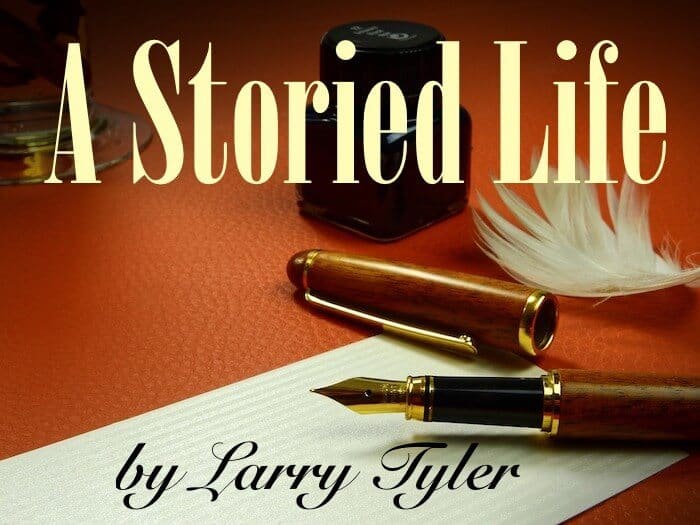 Growing up on a farm did nothing to prepare me for the class structure of the city.  On the farm, everyone helped each other no questions asked. If a neighbor needed help it was given, rich and poor both were out in the fields picking cotton and stringing tobacco.  My friends were my friends with nothing to prove.  We were neighbors and that was enough.  Saying goodbye to the farm was hard, and it seemed like in the city I had to prove myself every day.
Editor's Note – Enjoy Part 1 Below:
It was March; however, the weather had not yet turned to spring.  It was still bitter cold outside, and you had to bundle up.  We had this Army/Navy surplus store in town that had all the cool stuff a kid would love.  I saved up money from doing yards and purchased an army field coat.  It was very warm and had pockets everywhere.  It was built for adventure and would hold everything a kid needed, yo-yos, spinning tops, and candy bars.  I loved that coat and wore it everywhere.
On my way to see Mom at the five and dime, I ran across several of the rich kids from my school.  They asked where I was going and when I told them they asked if I wanted to be in their club.  I learned quickly since our move to the city that there was always a price to pay to be in the rich kids' club.  That being said I replied sure and off we all went to the five and dime.
When we got there we all went to the toy department to check out all the new spinning tops and yo-yos.  They had the new fiberglass tops in stock and of course, everyone wanted them.  One of the boys went to the candy counter to distract the salesperson. Then, to my astonishment and shock, they started cramming the tops into my overlarge coat pockets.  I said no but they threatened me saying they would say it was my idea.
Suddenly the store manager who was my Mom's boss was standing at the end of the aisle. The new-found friends vanished in an instant leaving me standing there with a pocket full of tops.  I just stood there as it was pointless for me to run.
Suddenly the store manager who was my Mom's boss was standing at the end of the aisle. The new-found friends vanished in an instant leaving me standing there with a pocket full of tops.  I just stood there as it was pointless for me to run.  The manager was a well-respected man in the community.   He wore a pinstriped grey suit with two-tone shoes. His hands were in his pockets jingling his change and he was whistling.  I was beyond ashamed, caught red-handed with no place to go.  I waited knowing that he did things in his own time.  He always pondered before he would speak.
Finally, he spoke, and he told me that I should consider the things he was going to tell me. They could affect my life in a good way or a bad way.  He said that he could call the police. I started crying; fear encased my mind with unimaginable images of jail.  He suggested that he could tell my Dad or my Mom, who worked for him at this store.  I just hung my head and said call the police because daddy will be so ashamed of me.  He looked at me for the longest time.  He took out a yellow sales pad and wrote out how much I owed him.  It was a staggering amount, way beyond what my weekly allowance could endure even with selling empty bottles at two cents apiece.  I told him I was good at mowing yards and raking up leaves.   He smiled and wrote that down.  He took me to the stockroom and showed me a closet filled with brooms and cleaning supplies.  Like looking into a crystal ball, I knew what was coming.
With a very serious look, he told me that I would come up every Saturday and clean the store, take out the trash, and put bicycles and wagons together.  I would also come up to the store after school, sit in his office and do my school work.  He would pay me half of my pay each week the rest of it going toward paying off my bill.
Point Of View
This Quiet Leader changed my life more than any one person I have known.  While growing up on the farm gave me my connection to nature and common-sense wisdom this man prepared me for the business world.  He taught me why we did what we did in the store. He carried a little red pocket-size sparrow notepad.  He would take me to a display and explain to me why we put it there.  He taught me about customer experience when it was not a keyword but something we actually did.  Most of all he taught me to listen to the people I worked with and learn.
My Mom had a third-grade education, yet he wanted Mom to manage a store, but she had a hard time doing the bookwork.  Back then inventory, sales, and payroll were all done in these huge ledger books.  It was a daunting task.  He sent my mother to night school to take a business class.  After that, she worked most of her life as a manager and trainer for the five and dime store.
The things that he taught me were priceless.  He told me if you can't develop people all the business savvy in the world will not be worth a dime to you.  Even to this day, I can hear him whispering advice to me.  Pause and reflect he would say.  Never make rash decisions.  He didn't write books and Facebook and LinkedIn were not around then, but he did help many people change their life.  There is something to be said about a Quiet Leader.