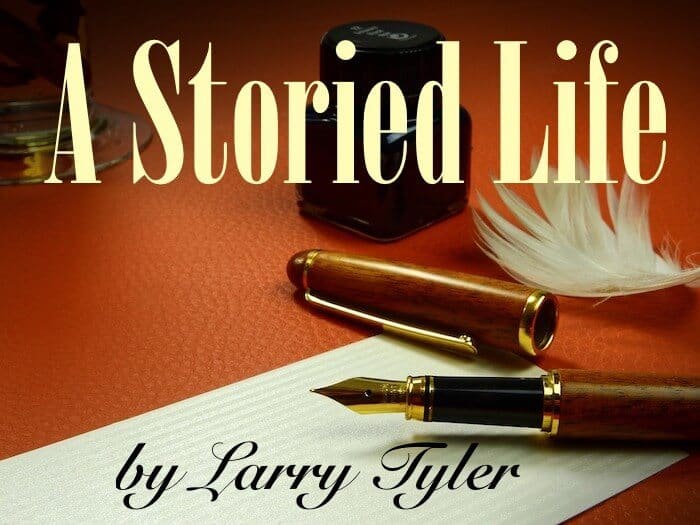 It was a late spring afternoon; the sky was filled with color and the air was cooling as the evening approached.  Daddy and I were walking the perimeter of the fields.  I guess he was thinking about the spring planting.  Daddy was a teacher and mentor to me from day one and even though he only had a fourth-grade education, to this day I am still in awe of the deep wisdom he shared with me.
He calls me over to the edge of the field and we both knelt on the ground as he scooped up a handful of the dark rich soil.  He paused for a moment then let it flow through his fingers. He looked at me with that amazing smile of his and said, "this is good dirt son."  The corn will be mighty fine here.  He had this connection to the land that was almost spiritual.  I could feel the knowledge being given to me, a priceless gift.  His knowledge became my knowledge.   He took my hand and we walked back toward the house in silence.  A whippoorwill called in the distance, a haunting sound as Daddy and I walked along in silence giving nature its reverence.
The next morning the sun burst through the darkness with brilliant colors, a canvas as big as the sky.  The doves were cooing, and an owl was making a last run at the fields in search of prey.  The kitchen was a sensation of smells that made the stomach growl in hunger.  The table piled high with pancakes, warm biscuits, bacon, and eggs with fresh milk from our cow.  This was the day's required fuel for the work to be done.  Today we were weeding one of the fields planted recently with tobacco.
The rows were deep as ditches to a six-year-old.  I had to climb over them to get to the next row.  Daddy had made me a special hoe with a shortened handle.
The rows were deep as ditches to a six-year-old.  I had to climb over them to get to the next row.  Daddy had made me a special hoe with a shortened handle.  Everyone, no matter what age, had work to do.  I started my first row with great enthusiasm but by the third row, the rows were looking longer and longer.  My back was hurting, and I was getting blisters on my fingers.  I could feel the tears gathering just behind my determined look.  It was a battle that I was losing.
At midday, I heard the wonderful sound of the lunch bell that Mom rang at noon.  It was time to refuel and cool down.  After a hardy meal, I went out to the front porch for a nap with my dog curled up beside me.  I fell into a deep sleep dreaming about the cool waters of the creek with Cookie my dog swimming and splashing about with me.  I abruptly woke up with Daddy tugging at my sleeve, it was time to finish the day's work.  Daddy asked me if I wanted to quit.  I told him my last name was Tyler and we don't quit.
I lost my battle with the tears and the lines ran down my dirt-caked face.  Daddy had put a thick tape on my fingers, but they still blistered even more.  The sun was setting, coolness filled the air and I knew the work day was done.  Daddy's face was red, his arms brown, his hands were blistered and bloody.  He sat down on the front steps and drank ice water from a pitcher that Mom had left out for us.  We pulled off our shoes and my feet were raw and sensitive to the touch.  I broke down and the tears came fast and furious.  The tears came like a flood and I told Daddy I was sorry.  I was ashamed this was the first day of a long season.  The harvest was a long way from today.
Daddy smiled and said let's go for a ride.  We had a lot more work to do and I knew we didn't have time to stop but he was walking toward the car so off I went.  Daddy headed down the dirt road trailing a cloud of dust.  I had my hopes up because we were heading toward the general store.  By the time we pulled up my tears were gone.  We walked across the gravel parking lot and into the store.  The sights, sounds, and smells were a child's delight.  Everyone said hello to Daddy and rubbed my head.  Daddy got me an RC cola and a big ginger cookie, and we walked over to the corner where a large pot belly wood stove stood.  I pulled up a cane back chair and for a while, we just enjoyed our treats and each other's company.
Daddy finally said it is hard what we do working the dirt and planting.  Our hands hurt because we use our hands to weed the rows with our hoes and rakes.  We pick cotton and our hands bleed, we pick tobacco and the juice makes our hands sticky and raw.  For what we do to yield a crop we all must work, and we work past the pain, past the tiredness and we do this because the farm is our life, the crops our currency, and the dirt, that rich soil that I showed you, our heartbeat.  We all play a part and each day you will grow stronger and the pain will hurt less.  We do this because this land is our heritage and our connection to nature's bounty.
There was a long silence as Daddy let the words sink in and touch my soul.  Then he took my hand and said are you ready to go to work son.  I took his hand and said let's go and pull some weeds.  We drove home in silence a reverence to the love of a father and son.
Point Of View
There were many lessons learned on our farm.  I grew to have a love and reverence for nature and the celebration of our connection to it.  I learned to take pride in the hard work and the amazing results of harvest time.  I learned to listen to my Daddy's unspoken words and to take solace in the silence when we walked the field or sat on the front porch at the end of the day.
I learned that I could do more than I ever dreamed, and I used this gift from my Father throughout my entire life.  Now like him I share my silence and soft-spoken words with my sons and my grandchildren.