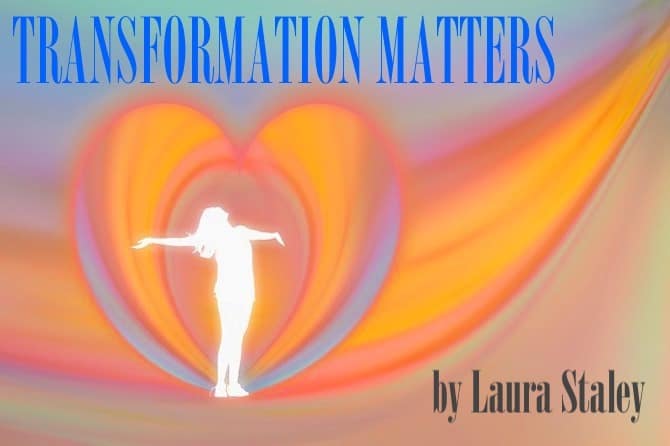 Who we turn to for honest feedback matters on our journey to know ourselves, to own our lives, and create unique pathways of service. Sometimes trusted others' perceptions and experiences of us light the way. At other times, people project their own pain, expectations, or limiting beliefs onto us. Learning to sift through what might be useful to our growth, grab the treasures, and dump out the rest can be quite a process.
People seem to love to share opinions solicited and unsolicited with others. Add another soundtrack called the thoughts in our mind, and it is no wonder that we end up a bit confused about who we really are and what we are supposed to do with our lives.
A while ago a dear friend in my network let me know that he saw me as a visionary for Cherish Your World. I was touched by this inspiring perception of me. I shared this feedback with a different friend. She fiercely advised me not to include this in anything I said or wrote about myself. She felt it to be "bragging." Her words: "If others say this about you, that's fine, but don't you dare say it about yourself." I heeded her advice.
Just recently two very close friends let me know that I'm really smart and intuitive, but sometimes I come off as emotional. They invited me to keep integrating my intellect with my intuition and emotions. This made sense to me as I do cry easily and most likely am sometimes perceived as soft with no backbone or little intellect even though this remains far from the reality of who I am.
I sometimes openly get teary-eyed with this mix of grief and gratitude in front of others, including people I've recently met. Knowing my whole life that public crying is definitely not cool has not made a great deal of difference to my heart and eyes. I may continue to work on this one or radically accept that I have a tender heart and leave others to deal with their discomfort.
In my past, I learned to shroud my intelligence. Being a smart young woman was not cool. I noticed in different settings when I shared insights about our political world or football, I got asked when I was getting married and having children. Even today, I can see how others may not know I earned higher degrees and that I really am smart. And I also know intellect means little if you are unable to apply it to life situations.
You have to be brave enough to examine what you don't know that you don't know about yourself. You may walk around with misperceptions of yourself, and others can show up as seers.
Others, who actually have your back and want you to be fulfilled, are often amazing at sharing what they see about you. Sometimes it's easier to see others' blind spots, but not our own. Alternatively, it can be easy to see the best in others, excuse or even deny their gaffs, and painfully notice our own flaws and imperfections. And others may tell us they are perfect exactly the way they are, and that nothing needs to be altered or be refined.
When others see your goodness and the parts of your "work in progress," you have a richer picture of yourself. From this place you can run all of it by your own inner guidance system to see if it resonates with your heart. Finding that quiet place of bearing witness may be helpful in shedding any limiting beliefs and embracing the deeper truths of who you are. You hear others' feedback and your own thoughts as possible truths. More important, you can choose what you create, what actions you take, and what you give to our world.
Who do you listen to for honest feedback about who you are and why you are here? Has this been helpful to you? Have others helped you see your gifts and places where you could shift words or behaviors to be the best version of yourself?