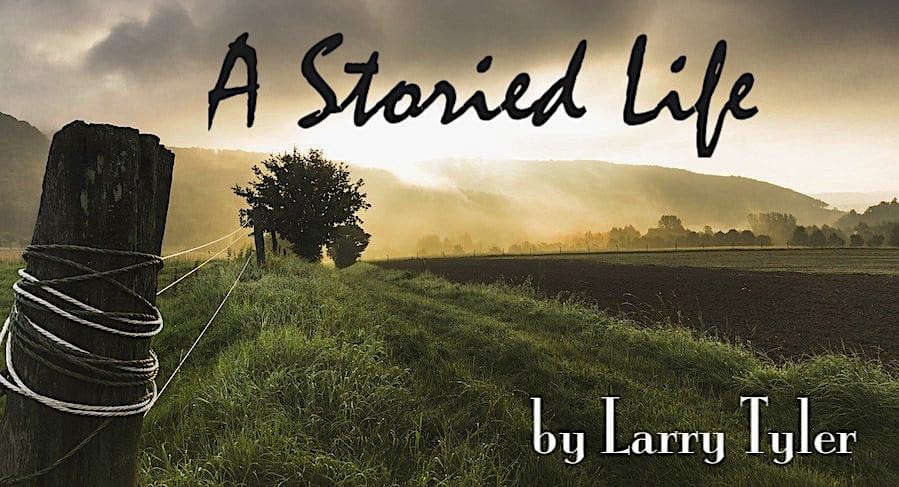 The winter was here to stay for a while.  The snow was deep, and the winds blew hard, bending the pine trees and blowing with a dusting so bad that you could barely see the fence near the barn.  The storm blew through the night and by morning the fields and forest were covered with a blanket of snow.  It was quiet, a hush covered the land with the only sounds being tree limbs breaking, the hoot of an Owl, and the Crow cawing.
The Owl and the Crow had been friends for many years.  One haunted the night and the other scavenged the day.  They met here at dawn just as the night was passing and the sun slowly broke the horizon, painting the sky as if an artist's brush was touching the clouds with bold red, softer yellows, and pastel blues.  As with every morning, they came to rest on the old fencepost to share stories of their adventures and enjoy a few moments of friendship.
The farm was old now, after four generations the last of them packed up and drove away, never to return.  They remembered the farmer planting sunflowers by the fencepost so that we would always have something for us to eat.  In the winter his wife made suet cakes to help us get past the cold winters.  She had drilled little holes into the fencepost and filled them with the suet cakes.  They knew they would always be grateful for her feeding them.
The farm was abandoned now, yet the old Owl and Crow still met there at sunrise every morning.  They too, were old now and they missed the rooster crowing, and the children getting excited when they came to rest on the fence.  They wondered how many mornings they had left, perhaps as long as the fence was still there.
They used to fight over the fencepost, then year by year they became friends, and people were always amazed to see an Owl and Crow sitting on the fence together.  As the snow gathered deeper around the fence and the temperature dropped even more, they parted ways hoping that they both would still be here when the snow melted and the trees filled with leaves.
They spent a lifetime as unlikely friends, but lifetime friends they were.  Perhaps we can learn a lot from two friends sitting on a fence post.