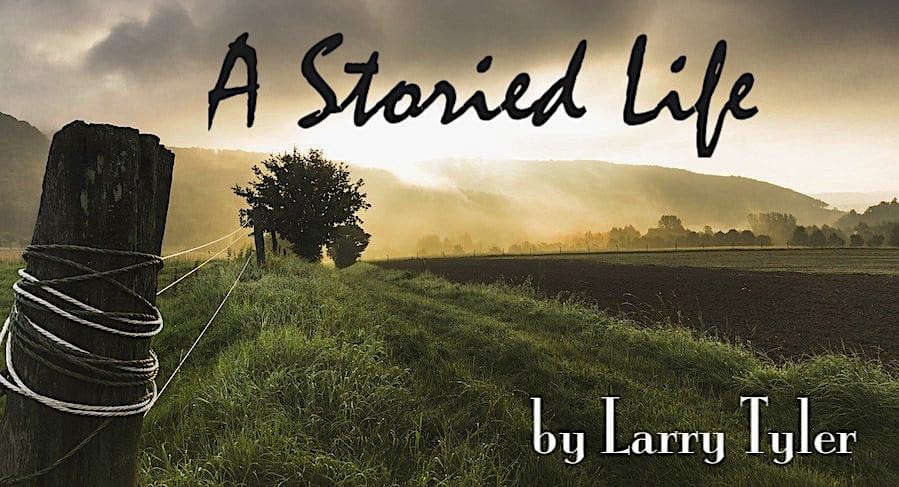 It was a warm April morning, and the skies were dark in the distance.  A low rumble, a drop of rain were reminders that storms came without warning this time of year.  The road was full of ruts and potholes and the going was slow. The years were kind to me and yet my most memorable memories were of this farm, the field, barns, and the old farmhouse.  I grew up here and walked these fields and swam in the creek now dried up and dusty.  It was a place that I would always call home.
The porch made painful sounds as I walked slowly toward the old oak door.  It was unlocked and I took a deep breath.  It had been years since I lived here.  The living room was dark with slivers of light peeking in through the plank boards.  I felt the house and knew it lived and breathed.  I could feel the sadness and loneliness, yet it seemed glad to see me.
I closed my eyes, and it was like stepping back in time.  As in a dream I could see my family, Daddy, Mom, my sisters, and my first dog Cookie.  I reached out to touch them, but they could not see me or hear me.
I stepped into the kitchen and could smell a Sunday meal, fried chicken, potatoes, corn, homemade biscuits, and sweet tea. It was the heart and soul of our home.  We all gathered as a family talking about our day and what we had to do the next day.  Daddy sat at the head of the table and he would go around giving each of us a chance to talk about our day and to know what chores we had for the coming week.  As I stood to leave, I could feel the house wanting me to stay.  I quietly walked out the door looking into the distant fields and for a moment I could see Daddy waving goodbye.  I knew I would be back because this is where I learned my way of being.