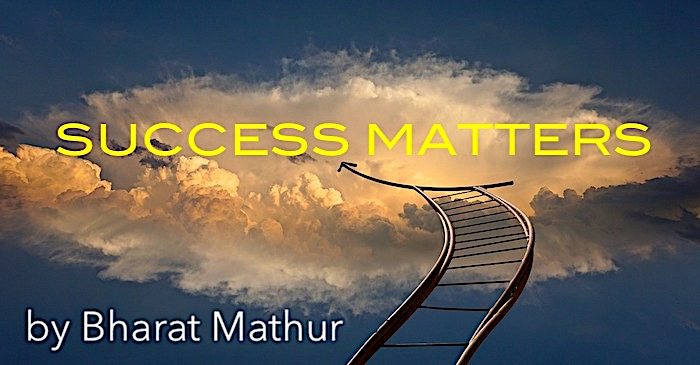 Besides the noble art of getting things done, there is the noble art of leaving things undone. The wisdom of life consists in the elimination of non-essentials.
Lin Yutang, the 19h-Century Chinese inventor, linguist, novelist, philosopher, and translator, gave us the above lesson to counter the effects of the current global situation. I am sure some things did not see completion due to the current pandemic in almost every person's life.
It shall not be a travesty of facts to say that we have also conveniently forgotten the finer details of the tasks left undone in the process. Can you see the glimmer of awakening here? Do you realize how some, or even the majority of the tasks we perform each passing day may be unnecessary after all? I like to compare such pastime activities as Styrofoam Peanuts that act as fillers in the packaging industry. They serve as fillers, to ensure the contents do not move around during transit. Upon reaching their destination, these pretty-looking things lose their worth and become instant trash.
What I certainly propose to do, through these lines, is to create an awareness of the transient nature of efforts that bear no real value.
With the amount of free time at our disposal and the added uncertainty of the much-awaited return to 'normal,' we shall feel empowered to introspect and sit in judgment over our daily routine before the onset of the current pandemic. I am sure you will find plenty of the above-mentioned 'fillers' that kept you tied up. By the way, I do not intend to criticize anybody related to his or her daily activities. What I certainly propose to do, through these lines, is to create an awareness of the transient nature of efforts that bear no real value. Short of helping us achieve anything measurable, these 'filler peanuts' only speed up the brain's gradual rusting. I can feel the rising urge in the readers to come up with a million explanations to refute my claim. But, for the sake of honesty, please try to redesign your daily routine in such a way that your resource of time benefits you and your family first.
It is deplorable to watch so many of our 'loved' relations, friends, and well-wishers show their true worth during times of crisis. If you do not believe me, look at your callers' list, see how many kept in constant touch. Did they keep track of your well-being, and offered help during the past three months, and you will have your answer. Yes, they continue to go through the same hardship as well, but staying connected nourishes the mutual bonds. Do you get my point?
Lord Buddha once said:
All human unhappiness comes from not facing reality squarely, exactly as it is.
Unfortunately, COVID-19 has allowed us to learn, and gather the necessary strength to face the all-encompassing reality of our relationships, connections, activities, habits, sources-and-resources, entertainment, challenges, careers, jobs, business, as well as so many other related causes for anxiety. On the flip side, this calamity has indirectly helped us become more creative with the emptiness enveloping us with a very high degree of uncertainty.
Kindly allow me to share my belief concerning the most valuable gift we received as we were born. You guessed it right; I am alluding to 'TIME,' the irreplaceable treasure that never forewarns us before its end. Time begins with birth and dies with death, simple! In the current situation, we have an abundance of this resource. Simultaneously, we are also short of ideas on how to use it most effectively. So many of us end up wasting it in trivial pursuits. We might find an interesting analogy to this fact in the following quote from W.B. Yeats:
A mermaid found a swimming lad; Picked him for her own; Pressed her body to his body; Laughed, and plunging down, forgot in cruel happiness that even lovers drown.
The above short story gives us ample proof that we ruthlessly 'KILL' time by failing put to it to the most productive use possible. Our attitude needs a shift from negative to positive, from surrender to creativity, from remorse to happiness, and from idleness to connectivity. With the massive efforts underway, we shall soon find the antidote to this pandemic, and revert to a more balanced schedule, not necessarily the normal we take for granted.
There is an excellent piece of advice I came across a few years back. It comes from Joseph Addison, the 17th-Century English Playwright, Poet, and Politician:
The grand essentials to happiness in this life are something to do, something to love, and something to hope for.

The moment we realized the inherent wisdom, the road to happiness will start to beckon us. Of course, we must get rid of the extra baggage of non-essentials for the sake of a comfortable journey through life. It may include unnecessary diversions, gloating over trivial matters, keeping the company of selfish friends, and so much more. We need to focus on setting our priorities, delegating responsibility, creating an environment of 'one-for-all-and-all-for-one,' aiming for perfection through revisions, and attention to detail, etc.
Thank You!