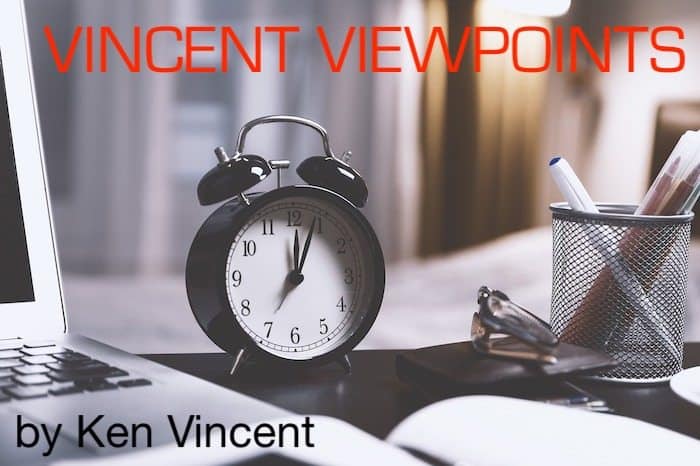 Is this the new normal?  No.  This condition is not sustainable in the long term, so it can't become the new normal.  The present condition is simply a bridge between the old normal and what will become the new normal.
We all pretty much understood the old normal, or where we didn't fully understand it we learned to live with it.  Some parts of the old normal were good, some not so much so.
In trying to get a handle on what the new normal may look like there are a lot of factors that must be thrown into the mix.  Here are just a few:
About 70% of the GDP is consumer spending.  For the economy to become healthy again people need to have income and spend a large portion of it.
50% of the stores in malls have not paid their rent for April.  That is likely to increase in May.  Major malls are typically heavily financed and that amount of lost rent will likely cause some large malls to fail.  Strip malls are even more at risk because most of the tenants are small businesses that don't have large reserves.
Half of the hotels have closed and more are likely to do so.  Occupancy is down 30% and in many cases even more.  Four million jobs have been lost and the industry is losing over $1,400,000,000 per week in revenues.
Those restaurants that remain open for business are in most locales only operating on a limited basis of delivery and drive-through services.  7 million jobs have been lost and that is likely to double.  Restaurant revenues are down $2,250,000,000.
The majority of hotels and restaurants are franchises and those franchisees don't always have large reserves to shore up a failing business.
The remainder of the service industry is virtually closed including airlines, cruise ships, and entertainment venues.
41% of households do not have enough savings for 3 months.  To compound that household debt is huge in part because of the buying frenzy of new trucks and SUVs over the last two years.  Often those were financed for 7 years allowing people to buy vehicles they could not really afford.  Add to that student debt and credit card debt with high-interest rates and the fact than many have not fully recovered from the great recession of 2008-15.
Over 28,000,000 million people (increasing by the day) have lost their jobs at least temporarily and the $1,400 per person ($500/dependent child) is not enough to fill the gap of lost income.
Small businesses employ 60% of the workforce and most of these companies have less than 2 months of cash reserves.  Many of these will simply not reopen even with temporary help from the government.  Again, many of these small and mid-sized companies are not fully recovered from the great recession.
There are approximately 1,800,000 truckers in the U.S.  Most of those typically haul freight and fuel and many of those are independent contractors.  The 350 freight companies report revenue is down 80%.  That means many of those independent truckers have their very expensive rigs sitting by the house doing nothing.
So, having said all that what will the new normal look like?  What can we expect as we transition into the new normal?
My crystal ball (yes, I actually have one on my desk) is ominously quiet on the matter.  However, I think some probabilities can be projected.
There is likely to be a rash of new births and also an increase in divorces in the coming months.
Stong companies that are well entrenched in internet marketing such as Amazon and Walmart will hire hundreds of thousands of new employees.
Companies, both large and small, that have weak balance sheets will fail.  Those failures will encompass almost all types of businesses in virtually all industries.  Examples are likely to include J.C. Penny and Ruby Tuesdays.
There will be a new and heavy push to become more self-reliant as a country.  The scope of our dependence on other countries in critical areas such as food processing, drugs, health supplies, and equipment, and even breweries is only now beginning to be widely noted.
There is likely to be a rash of real estate foreclosures in both commercial and residential sectors.  Adding to the retail space issues we will see many office buildings in trouble as companies find that they don't need all that space and will continue to engage higher percentages of their staff to work from home, at least part of the time.  Residential failures will be particularly heavy in the second home market.  Many condos and second homes were viable only when they could be rented during vacation seasons.  As that market dries up the second home will become an albatross that must be unloaded.
Finally, there are likely to be major changes in our manufacturing and processing of food products.  The ownership of large segments of our food sources and processing plants will, as noted be an issue.  But, the rethinking of our packaging issues will need to be considered.  One of the recent problems with our food chain was the inability of many processing plants to retool.  Some 50% of our processed foods go to restaurants, schools, and other large quantity buyers.  As those markets dried up in this pandemic the processing plants simply couldn't adapt to the retail grocery market.  Few households buy 50# bags of rice, beans, or baking potatoes.  They don't by #10 cans of diced tomatoes, soup bases, or flats of tomatoes.
Cleaning standards for all public venues will be redefined including theme parks, hotels, restaurants, and even retail shops.
I agree with President Trump that there will be a very large pent-up demand when the bans are lifted.  The question though is how anxious will we be to get back in the game, go to the restaurants, hotels, theatres, and sporting events?
How much will our attitudes and priorities have changed and how long will those changes dictate our behavior?