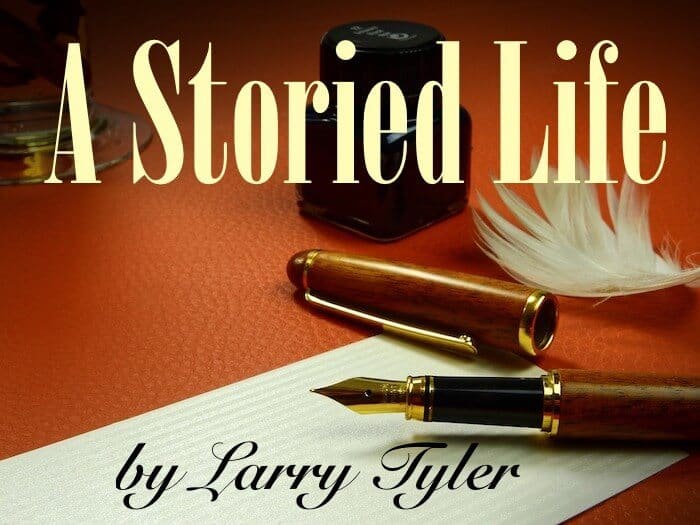 We are born into the world as a blank canvas filled with infinite possibility.  We can paint or design our life without any limitations or obstacles.  The path is wide and we must explore and discover the many things that will shape who we are and what we become.
Somehow, we find ourselves on the narrow path, either by our own choices, or maybe, it is just the way life has lined up.  The path is worn deep and seems to go uphill as far as we can see.
It seems that with each decision we have made the path got deeper and the path behind us has grown over so that we can't go back and redo what we have done or even make another decision.  We are stuck on this path with very limited options to choose from.  It is not a dead end, rather the path becomes ever so narrow.
Perhaps the path seems narrow because we are always looking down trying to stay focused on the path we have chosen.  With each step taken we pass a better option or better path, yet we have tunnel vision and keep walking.  In the distance, it seems that the path narrows even more and becomes unpassable.  We become stuck with the choices we have made.  It truly becomes a dead end, a place that just ends, a path no more.  We have what we have and no more, yet in the shadows between the lights we see hope and beyond the shadows, the light becomes brighter.
Point Of View
Sometimes we get stuck on the narrow path, lose hope and just put our head down and accept that this may be our life.  Some of us never lose hope and we look for the light between the shadows.  The difference is we believe that things will change, and we look for ways to make it happen.  We never have to accept or settle for less than what we can be.  We can have hope and know that life has provided us with all we need to walk a wide path filled with opportunity and possibilities.  We own how we engage life along with the choices we make.  We must look up from the narrow path and walk toward the light.