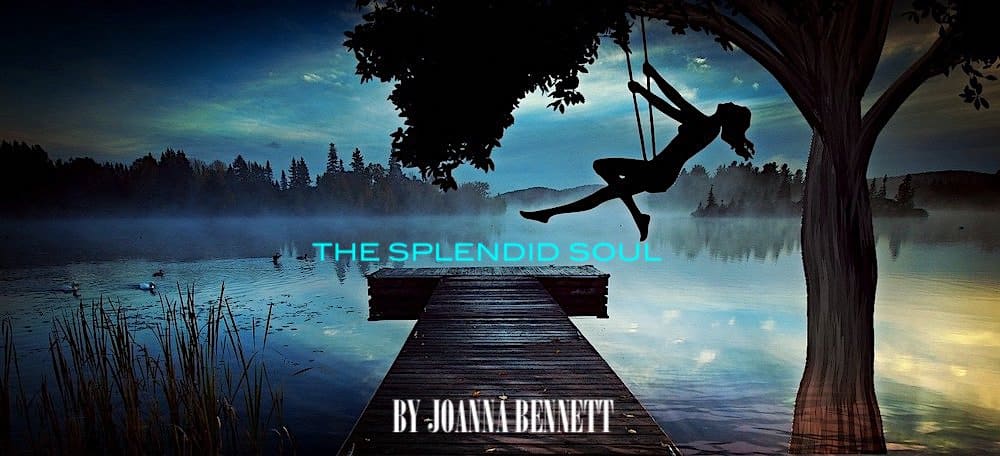 A few nights ago, my seven-year-old daughter asked me a philosophical question at bedtime. She was in a particularly chatty mood that evening – telling me about her day at school, her new friend's favorite color, what she had for lunch, and a conversation she had with her brother on the bus. She was even improvising a new song to the melody of the meditation music playing in the background. Then she popped out of nowhere and asked, "Mom, what's the meaning of life?"
So, I did what any mother in 2022 would do, I asked Alexa. And Alexa said, "Hans Christian Andersen once wrote: 'Life itself is the most wonderful fairy tale.' I think that's a nice way of looking at it."
She accepted the answer and fell asleep soon after.
A Deep Soak
Though Alexa's answer was enough for my seven-year-old, I couldn't help but take the question as an internal prompt. I did what I usually do when I need to think long and hard about something, I decided to take a bath. A nice, quiet, candle-lit, aroma-therapy-infused soak would assist me in finding my own answer to the question. What is the meaning of life?
I couldn't help but think of a book I recently read by Oliver Sacks. In Gratitude he wrote,
I cannot pretend I am without fear. But my predominant feeling is one of gratitude. I have loved and been loved; I have been given much and I have given something in return; I have read and traveled and thought and written. I have had an intercourse with the world, the special intercourse of writers and readers. Above all, I have been a sentient being, a thinking animal, on this beautiful planet, and that in itself has been an enormous privilege and adventure.
That quote may be a little bit longer than Hans Christian Andersen's, but Oliver hit the nail on the head. Oliver wrote that quote at a time in his life when he knew he would expire. Death was not far away, and the thoughts he had in those moments were profound. To me, his notion of intercourse with the world can be simplified with one word, connection. He describes connecting with the world, connecting with himself, connecting with others, and valuing those connections. There will always be moments in our lives that seem overwhelming. It's a part of the human experience. We have foresight so we can worry. We have hindsight so we can stew. But when we look at the overall meaning of life, it should be the connections.
Connect to the World
As I'm writing this piece, I'm sitting outside being kissed by a warm September sun. I'm looking up at the clouds as they move across the sky and change shape ever so slightly – yet somehow dramatically. And I hear the sound of the wind rustling through the leaves. The leaves on the trees are still a beautiful green, but I know their change is imminent.
I've had the great fortune of being present in many places around the world. And in each place – even Las Vegas – there are moments when I've felt a connection with the world. I realize how small I am, yet how impactful I can be. I'm here for a reason. I belong here. One day, I too will depart. But for now, I'm here. And I'm grateful.
Connect with Myself
Reading, writing, and meditating are ways I connect with myself. Each in its own way lets me listen to and be candid with my thoughts and feelings. Reading helps me to understand the thoughts of others. It helps me learn to listen to what others have to say. When an author commits to publishing her work, it becomes an everlasting thought, a thought that will live far longer than the person who wrote it. And by consuming the words of another, I can uncover a part of myself I never knew existed. For example, I knew I wanted to love my children in a way that helped them become their best selves. But when I first became a mother, I had no idea what attachment styles were. After I learned about secure attachment, I was able to create a secure attachment. By reading, I was able to connect my desires with the real world.
Writing helps me uncover the essence of who I am. By writing, I can tap into my conscious and subconscious mind.
What am I thinking? What do I need to express? And how can I express it?
Releasing the ideas floundering around in my head provides me with a stronger understanding of who I am. By writing, I connect with myself. By releasing the things that have happened to me, I'm providing myself with a psychological relief. And with that relief comes more self-awareness and more self-love.
And by meditating, I can quiet all the noise. I can listen and think about nothing. I can give my brain a rest. Ma Jaya Sati Bhagavati said, "Quiet the mind and the soul will speak." There can be no deeper way of connecting with myself than by listening to my soul.
Connect with Others
When I observe the people in this world who I call my friends, I notice a common theme. I gather the good ones. I have connections from my childhood, my school years, my college days, my twenties, several different previous jobs, as well as my current professional life, my mom-friends, my neighbors, and my fellow advocates. I don't have one group of people I've been friends with since high school. I have people I pick up along the way, the ones who aren't afraid of pure connection. The ones I can be open and honest with. Some of them I talk to multiple times a week, others I'll lose touch with for years and yet magically renew our bonds within moments. I'm grateful for each one of them and for their support and love throughout my life. Those connections are powerful and fulfill my life.
The bond I have with my children is humbling and absolute. Throughout their lives I hope to always give them a place to feel safety, a compass to show them the way if they are lost, and a haven for unconditional love. They've provided me with more courage, enthusiasm, peace, and love than I could ever repay them for. Without them, my life would be far different. And I'm grateful the world gets to experience their existence.
Accepting and reciprocating love in an emotionally stable, non-platonic relationship was an enlightening experience for me. It took a while to learn how to deeply trust another person and feel safe enough to communicate my feelings, but I'm grateful I found a man who makes loving him effortless. I was able to manifest a partner who loves me, listens to me, protects me, provides for me, and laughs with me. Loving him has uncovered a world I wasn't sure existed. And I'm grateful for his peaceful-easy presence while I continue this life's journey by his side.
And I cannot forget my family – the ancestors who watch over me and protect me as well as the family that is still very much alive. I am who I am because I was afforded the gift of life. I am here for a reason. And I'm grateful to have forged a place where I have unconditional love and support.
Valuing the Connections
I'm grateful for my daughter for giving me the prompt. What is the meaning of life? I think the meaning of life is understanding the need for connection and then valuing the connections we have and seeking to find more meaningful ones.
Author Oliver Wendell Holmes Sr. wrote;
Every now and then a man's mind is stretched by a new idea or sensation, and never shrinks back to its former dimensions.
I know writing this piece has stretched my mind. And I know it will never shrink back.
How's this for a fairytale?
Once upon a time, a small person posed a question that had been posed many times before. The person who pondered the inquiry learned how grateful she was for all she had. And she lived happily ever after. The beginning.