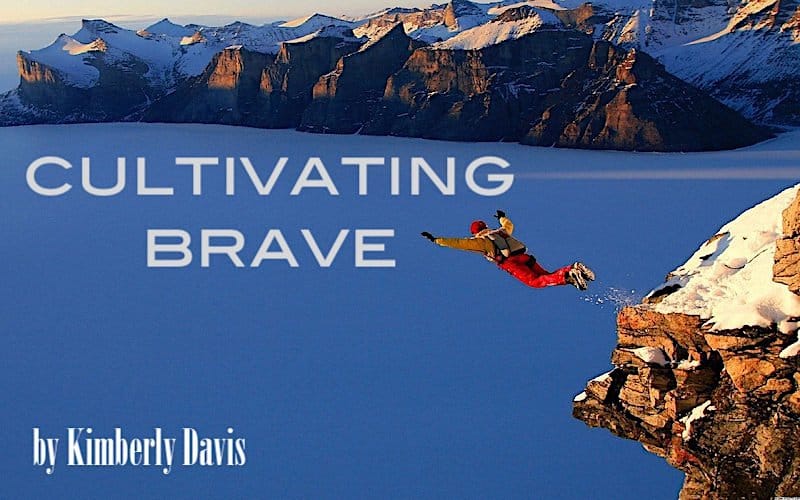 [A personal note to my readers: This piece, in no way, is meant to judge, point fingers, shame or blame. I recognize that there are other, equally-valid, ways of looking at this subject. The intention of this piece is to share my personal perspective, in hopes to open-up a safe dialogue on the topic and explore if there are better ways we can support one another that don't come with the side-effects I'm experiencing. Please read this through that lens.]
It's 6:30 am on a typical weekday. I've finished my writing and I'm getting ready to switch gears and move into engagement-mode. I'm lucky. I have hundreds of talented friends and colleagues who keep me thinking. Keep me inspired. Some even keep me entertained. They make me want to be better. A better me.
It also brings me great joy to encourage great work.
I open up LinkedIn and notice that my notifications have exploded. No. It's not because hundreds of people have engaged in my work. It's because hundreds of people have mass-tagged me. It's not that I'm special. They've tagged everyone in their network on their post.
Most of the people who tag me, I don't even know. Many have just recently connected with me. Now I regret accepting their connection request, which makes me sad.
So many feelings. I've just opened LinkedIn and already, I'm completely overwhelmed, anxious, frustrated, and sad. My first instinct is to close the page and go on with the rest of my day. I take a deep breath and dive in.
I don't know how long it's been since I've spent time on my LinkedIn Homepage. My notifications are like the screaming child in the background, always calling out for my attention. My homepage, which used to bring me great joy, gets lost in the sea of voices calling out to be heard.
I used to love to organically discover greatness. To peruse the homepage at my leisure and pore over whatever caught my eye. I would stumble across new ideas and people I've never met, like hidden treasures. I would sprinkle words of encouragement and shine a light on goodness. It gave me an avenue to connect with the world in a deep and meaningful way.
The days of organic perusal are gone.
I now have a love-hate relationship with LinkedIn. I have met most of my favorite people on the planet on the LinkedIn platform. As a lone wolf, these remarkable human beings have given me a sense of community. I love "seeing" them every day and celebrating the work they're doing in the world. I remind myself that were it not for LinkedIn, none of these people would be in my life. How many other wonderful people are yet to be discovered?
But the feelings are real. The sadness, overwhelm, anxiety, and frustration I feel with the Linkedin tagging game is causing me to engage less and less. Outside of my partnership with BizCatalyst 360°, I rarely post my own work on LinkedIn anymore. Without tagging people, my work doesn't get seen and why would it? Nobody else is looking at their homepage either; they're all busy reading their tags. There are only so many hours in a day.
Tagging was not an indication of ill intent or wrong-doing, it was simply smart business.
When the tagging-game started about three years ago, I made an early decision not to follow the crowd. How-to-be-an-influencer-posts were all the rage, recommending tagging as a means to increase engagement, thus not only giving permission but encouraging the practice of mass-tagging for anyone who wanted to grow their "platform." Within a year, it became common practice. Even people who weren't trying to be "influencers" were doing it because it seemed that that's what you're supposed to do. Tagging was not an indication of ill intent or wrong-doing, it was simply smart business.
And it works. You tag everyone in your network, many engage, which kicks the algorithm in gear and thus the likes and comments continue. One goes from a relatively unknown writer to someone who is attracting a fairly large audience quite quickly. If you factor in the oxytocin rush you get from all the engagement, it's easy to see why the practice has caught fire.
But from the very beginning, I felt conflicted. I wanted to democratize a conversation, which requires a broader reach. I wanted a healthy business and didn't want to be the fool. But it felt icky to me. It felt icky to me because it quickly started to feel icky to be on the receiving end of all the tags. Instead of joyfully engaging, I was starting to feel obligated to engage, and that, for me, changed everything.
It also gave me a clear sense of direction for myself.
My work is all about authenticity. In that conversation, obligation becomes a barrier to connection. I knew that engaging in mass-tagging, when I experienced feeling obligated when I was mass-tagged, muddied the waters for me. If my intention is truly to connect, authentically, then I couldn't afford to be incongruent. Not just from a business standpoint, but from being in alignment with myself, which, arguably, is the bigger price to pay.
You see, I was being mass-tagged by 30 – 50 people a day. Most of whom had just connected with me. Few who cared about my work and engaging in the conversation I was passionate about. They were simply hoping I would comment to drive their engagement. I felt used.
In the mix, were taggers I know and love. Their reasons for tagging are as varied as they are as people, but most are pure of heart and enthusiastic about creating community and building a business that makes a difference. I want to read their work. I'm happy to see them.
And, the feelings are still there.
You see, for me, it's all just a big hairball. The sheer volume of tags and the unclear intention around the tags leads to feelings. Regardless of who the tagger is, it's the mass-tag-thing that ignites the feelings. For me, it has become a trigger.
Every day, during the one-hour I allocate for reading content (otherwise I'd never get anything done), I sit and try to mindfully tease apart the who and the why of the tagging. I work to assume positive intent. I continue to pick and choose my engagement. But my insides are loaded. The trigger is real. I recognize that I can choose, in my settings, to not allow myself to be tagged, but there are times that I'm grateful for the tag, so I'm conflicted.
To make matters worse, this is the kind of thing that feels scary to talk about. I don't want others to feel bad and I don't want to be the "bad-dog." I want to be liked and I don't want to be kicked off the Island. I know that nobody is trying to make me feel overwhelmed or frustrated—that it's not about me at all—so I find myself stuffing the feelings and ever so slowly, pulling away.
But that's not what I want either.
I'm wondering (she writes, as she feels like she wants to vomit) if it's possible to awkwardly open up the conversation to see if I'm the only person feeling these feelings. If I am, then maybe I'll just seek out a LinkedIn therapist and go about my business (please don't volunteer for the job). But if I'm not…can we explore ways to collectively engage and support one another in a way that feels good to all of us? For in not having the conversation, nothing will change.
Like many things, I think mass-tagging has evolved. When it first started, it created communities that didn't exist. It lifted people up who didn't realize how talented they were. It ignited rich conversations and provided deep connection. In its infancy, mass-tagging had a tremendous upside.
But like we're experiencing with much of social media, it also has a shadow-side. We fill our echo-chambers with our like-minded-friends. Resentments build when the unspoken quid-pro-quo of commenting isn't reciprocated. Our productivity wanes in our genuine efforts to ensure everyone feels seen and heard. Our posts are getting lots of likes, but are they really building our businesses and creating change?
I think, like everything in life, it calls for us to go back to our core. What do we really want? Why do we really write? Who are we writing for?
Ourselves?
For me, my tagging rules have been:
to tag someone if I reference them, their work, or what they're known for contributing
when I think something will be of interest to that person (usually it's someone else's piece, not my own)
when I want to lift someone up by recognizing them.
But I've paid the price for my perspective. I've been my own roadblock to getting my work out into the world. At least on LinkedIn.
As I sort this out for myself, I invite you to explore the questions with me. When and why do we tag? What feels good to people? It's likely different for all of us. How can we use this incredible technology we've been given to serve the difference we aim to make in the world rather than overwhelm us? How do we ensure that we're not just talking to ourselves all the time?
There are no easy answers. No right way. I recognize that I come from a place of privilege to even see the madness of tagging as a problem worth addressing. But maybe, that's how we begin to tackle the bigger problems in life. We learn how to discuss some of these low-stakes issues that muddy our minds in a thoughtful and honest way so that we can build our courage to deal with the harder things that demand our brave. That, for me, is the game I want to play.
©A Thoughtful Company, LLC 2020