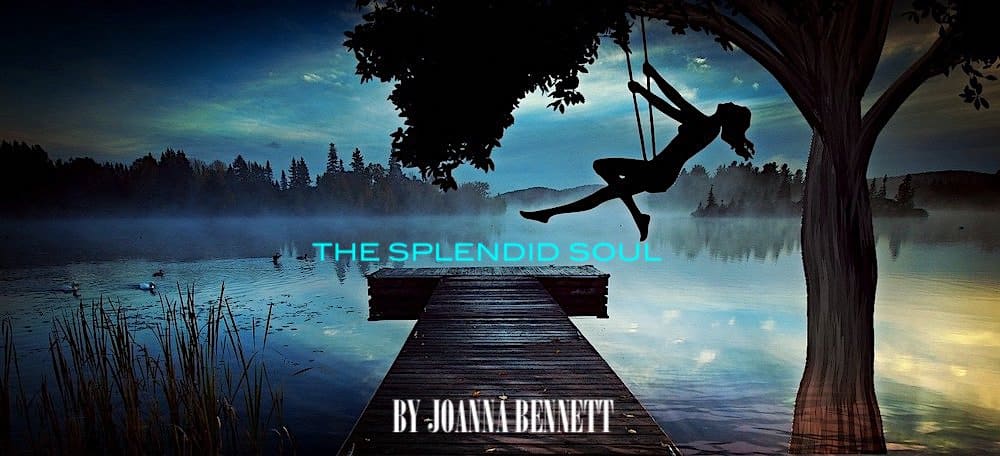 While technology can be addicting, I'm grateful to live in a time in which I have access to many life-changing applications at my fingertips. One of my favorite applications on my phone is Insight Timer. Without easy access to this vast library of guided meditations, I don't think I'd be where I am today. Meditation gives me time to listen to my soul. Meditation gives me space to check in with my heart. And mediation also taught me the invaluable lesson of self-love.
After I choose which meditation I'll listen to, Insight Timer's mood tracker pops up and asks me how I'm feeling. I'm then given five options ranging from great to awful. I choose the closest representation to my mood and listen in on the meditation.
In life, our moods and feelings are going to ebb and flow. We can't constantly be great. So many things that happen to us are outside our control.
We may read something that makes us angry. We may get bad news and feel sad. Or we may interact with someone who brings us joy and a feeling of contentment.
Feelings come and go. It's normal to feel angry when we read about an injustice in our world, especially if we feel powerless to enact meaningful change. It's normal to feel sad if we find out our beloved family pet has an incurable fatal disease. It's also normal to feel content when we have a long and loving conversation with a friend that seems to soothe our soul. All of these feelings are normal. And all feelings will come and go. We don't need to stifle what we're feeling. We need to learn to accept our feelings for what they are and ride the wave of life.
Is Love a Feeling?
For a long time, I would've likely argued that love was a feeling. When I was falling in love, I felt it. But the longer I'm on this planet, I'm beginning to think love is more of a verb. When you love people  – whether it's your child, a significant other, or a friend – you want them to grow into the best version of themselves. If we imagine those we love as flowers, we want to be the water that nourishes them. bell hooks define love in her book all about love as "the will to extend one's self for the purpose of nurturing one's own or another's spiritual growth." When love is given that definition, it clearly suggests for me a way to be a better lover of people. If I love you, I will nurture you to help you become the most evolved version of yourself. Love is a choice. Love is an action.
As children, many people grow up in authoritarian homes, dysfunctional homes, or homes devoid of love. In most of those houses, the parents will say to the children, "I love you." They will declare they have a strong bond with the child. And they do. The way nature works, a child is dependent and therefore attached to their caregiver. But the basis of that attachment might not be love in the way bell hooks (and I) define it. As bell hooks continues;
"When we understand love as the will to nurture our own and another's spiritual growth, it becomes clear that we cannot claim to love if we are hurtful and abusive. Love and abuse cannot coexist. Abuse and neglect are, by definition, the opposites of nurturance and care."
If we go back to the flower example, we can't cut the flower's buds, poison the earth around it, or not water it, and expect the flower to grow into its most magnificent formation.
So, what is that feeling? What are we doing when we say we are falling in love? Here's bell hooks again,
"When we feel deeply drawn to someone, we cathect them; that is, we invest feelings or emotion in them. That process of investment wherein a loved one becomes important to us is called "cathexis". In his book, [The Road Less Traveled], Peck rightly emphasizes that most of us "confuse cathecting with loving." We all know how often individuals of cathecting insist that they love the other person even if they are hurting or neglecting them. Since their feeling is that of cathexis, they insist that what they feel is love. When we understand love as the will to nurture our own and another's spiritual growth, it becomes clear that we cannot claim to love if we are hurtful, [neglectful, controlling], and abusive."
Cathexis
If we learn from a young age to define love as cathexis, we will continually be hurt in relationships – with friends, lovers, children, or family. We will invest our feelings and emotions into these people. Our feelings and emotions are varied. And our feelings and emotions will come and go. When we are angry, hurt, scared, or joyful, we will project that into our relationships. But we cannot proclaim to love if we are not watering the flower. It's acceptable to be angry and water the flower. It's not acceptable to be angry and cut the flower's buds.
When I appreciate the difference between cathexis and love, I'm able to be a better friend, mother, and girlfriend. By approaching love in this way, I can also love myself better. I want to nurture myself to grow into my most evolved capacity. I want to do the same for my children, my friends, my family, and my boyfriend.
As the Bible declares in 1 Corinthians 13:4–8a, "Love is patient, love is kind. It does not envy, it does not boast, it is not proud. It is not rude, it is not self-seeking, it is not easily angered, it keeps no record of wrongs. Love does not delight in evil but rejoices with the truth."
Cathexis is not love. Control is not love. Abuse is not love. Neglect is not love. Love is love.
And now excuse me while I go meditate on that. I need to check in with my soul to be a better lover of people – including myself.
And yes, mood tracker, I'm feeling great today.