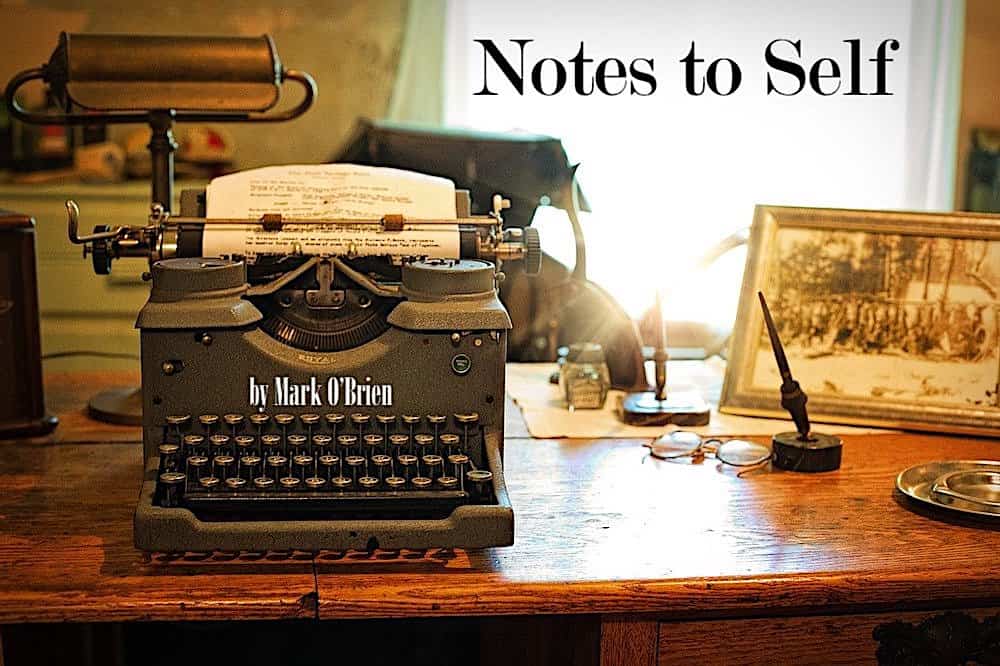 I've long said empiricism and common sense are dying arts. And I suppose connecting dots can be considered a subset or a symptom of both. But no matter how we look at it, the ability to connect dots is going south as surely as empiricism and common sense are. More pointedly, we're losing the willingness to connect dots because it's easier not to — for now.
That ease will have a very short shelf life. Its end will be accompanied by our screaming horror at the realization that we've surrendered our individual sovereignty and our individual liberty to Big Brother.
We've had the opportunity to see it coming since 1949. We don't care. It's just a book. And it's fiction, to boot. We've had other opportunities, as well, like the ones we had to read this article and this article. They were somehow overlooked by the unbiased mainstream media (MSM), of course, because the MSM was busy covering the important stuff:
On ABC, David Muir was covering the neonatal COVID vaccine.
On NBC, Lester Holt was reporting on transgender athletes.
On CBS, Norah O'Donnell covered the Illinois McDonald's that's bribing prospective help with new iPhones.
On CNN, Don Lemon was pulling a ratings stunt that blew up in his face.
On MSNBC, Rachel Maddow was taking Lester Holt to task for his report on transgender athletes.
On CNBC, Shepard Smith hosted Kaitlin Jenner, who gave make-up tips for gubernatorial candidates.
The New York Times covered Belarus activist, Roman Protasevich.
The Washington Post featured coverage of a thick blanket of sea snot on Turkey's coast.
If you think I made all that stuff up, I hope you do some research and find it alarming that I did not. Either way, 1984 and the two articles I cited above were as available to anyone who cared to find them as they were to me.
Had we not forsaken the art of connecting dots, we'd have had four of them to connect in those two articles alone. Here they are:
If someone gives you money, you don't have to work for it.
If someone continues to give you money, you won't want to work for it.
If someone continues to give you more money, you'll refuse to work for it.
If someone continues to give you money for which you don't work or won't work, that someone owns you.
That's called logic. It's called psychology and human nature. It's called cause and effect. And if you don't think the ceaseless printing of money for the masses is deliberate, Big Brother and his mainstream-media minions love you all the more.
This might look good, kids. It might feel good. But it won't end well.
Since we're numbering things in groups of four, there are four morals to this story:
Government doesn't create jobs.
Tax dollars returned to us are neither wages nor revenue.
Everything said, written, or promised to the contrary is just pandering rhetoric.
Big Brother will take all the control we'll give him, by whatever means necessary.
Be afraid. Be very afraid. Start now.
Experience teaches us to be most on our guard to protect liberty when the government's purposes are beneficent. (Louis Brandeis, 1856-1941)